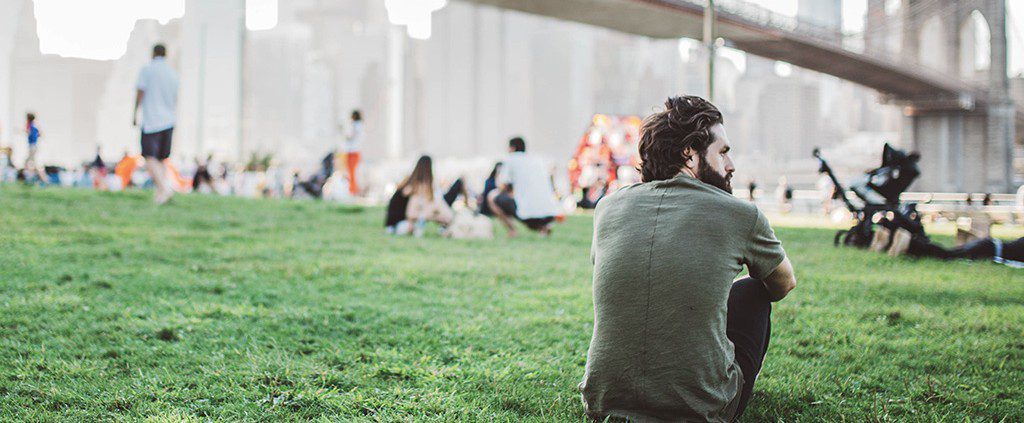 Written by Laura Morgan, USAI am not at all claiming to be an expert on the varied topic of grief. Although there may be familiar elements between individuals' grief experiences, their paths are distinctly unique.
With that in mind, it'd be ridiculous for me to make any sweeping generalizations regarding how to grieve or what to expect. I do not know what you're going through, nor can I claim insight into what is to be anticipated. That said, I think a common thread among the different grief journeys is that completing them well requires a special courage.
My own experience with grief started from a horrific car accident that resulted in the loss of my plans, many of my cherished pastimes, and inadvertently, also some of my identity. The latest blow came this past fall, when I was told that I wouldn't be given a full-time job in speech pathology, which I was hoping for.
As a speech pathologist, you have two years after obtaining your master's degree to complete your clinical fellowship in order to gain full licensure. I was exactly half way through this supervised internship when the accident occurred. As a result of my severe injuries, my stint was cut short and in the year following the accident, my full-time job was attending doctor appointments and rehab sessions. I used countless pages of paper telling the state licensing board why I probably wouldn't be meeting the two-year licensing deadline and requesting for an extension.
While completing my own physical therapy, I volunteered over 400 hours at two fabulous medical facilities. At the first one, I completed administrative tasks cheerfully and to the best of my ability, clinging to any verbal encouragements I received about an eventual offer for a clinical fellowship. However, I wasn't offered one and my time volunteering there eventually ended without an offer of employment. At the second facility, I volunteered many more hours, again hoping to be offered a job as a speech therapist.
I put every effort into making it happen, but eventually realized they had no intention of hiring me full-time. The end of the second volunteer position came as a huge blow, reviving the hopelessness I had felt after the accident. I had thought I'd worked through these feelings, believing that I had been able to put the loss behind me, but now, it all came back.
I have learned that grief is not a linear process. Even after appearing to have resolved a particular loss in a mature way, it is likely to pop up again, sometimes when least expected. Situations may also arise which require the individual to face these emotions a second time—or for the 1,000th time.
It takes courage to embark on a path that, while necessary, will surely be painful. False inner voices or those outside your own head may give you the impression that you've already worked through that grief, and that it's time to move on. But the truth is, it may not always be the case. With the necessary boldness, unapologetically admit that you need to grieve.
Grieving is hard—and often daunting—work. It requires endurance to accept that as an individual, or even in supporting a loved one, you are in it for the long haul. Life is not going to return to what it was before, although you may find joy beyond your imagination. Boldly leave room for the potential of that joy to come.
To grieve well is to acknowledge the feelings of pain while also, in time, to take steps towards healing (such as re-connecting with friends after losing a loved one).
This 19 December will mark the fourth anniversary of my accident. The life I led before the accident seems like a memory from just yesterday, but at the same time, so foreign that it feels like it came from a different lifetime. I have almost no emotional connection to the gregarious, active and capable young woman I see in pictures from before the accident. I've come further along in recovery than I could've hoped for during the initial months after the accident, while, at the same time, I'm not as far as I would wish.
I've learned that it takes courage to acknowledge that even in the midst of grief, there may be moments of happiness. It doesn't need to make sense or be consistent with an overall emotional experience; there can be happy times even during long journeys of grief. It can be beneficial to put on "blinders", so that you can only see what's directly in front of you. What you already have, here and now, in this moment, is everything you need at this point to honor God. Try not to dwell on the possibilities or expectations about how your grief will unfold.
Not following a preconceived script on the way one "should" grieve requires courage that will shape your outlook towards the future.
https://ymi.today/wp-content/uploads/2016/12/The-Courage-to-Grieve.jpg
613
1024
Contributor
https://ymi.today/wp-content/uploads/2017/05/ymi-logo-black-3.png
Contributor
2016-12-06 10:00:56
2021-09-09 16:59:32
The Courage To Grieve