Written by Ross Boone, USATitle: 10 Popular Bible Verses In Illustrations
Artwork by: Ross Boone (@rossboone)
Description: Think you know what these verses mean? These images provide a fresh spin to these familiar verses, prompting us to look deeper and uncover the layers of meaning in the verses.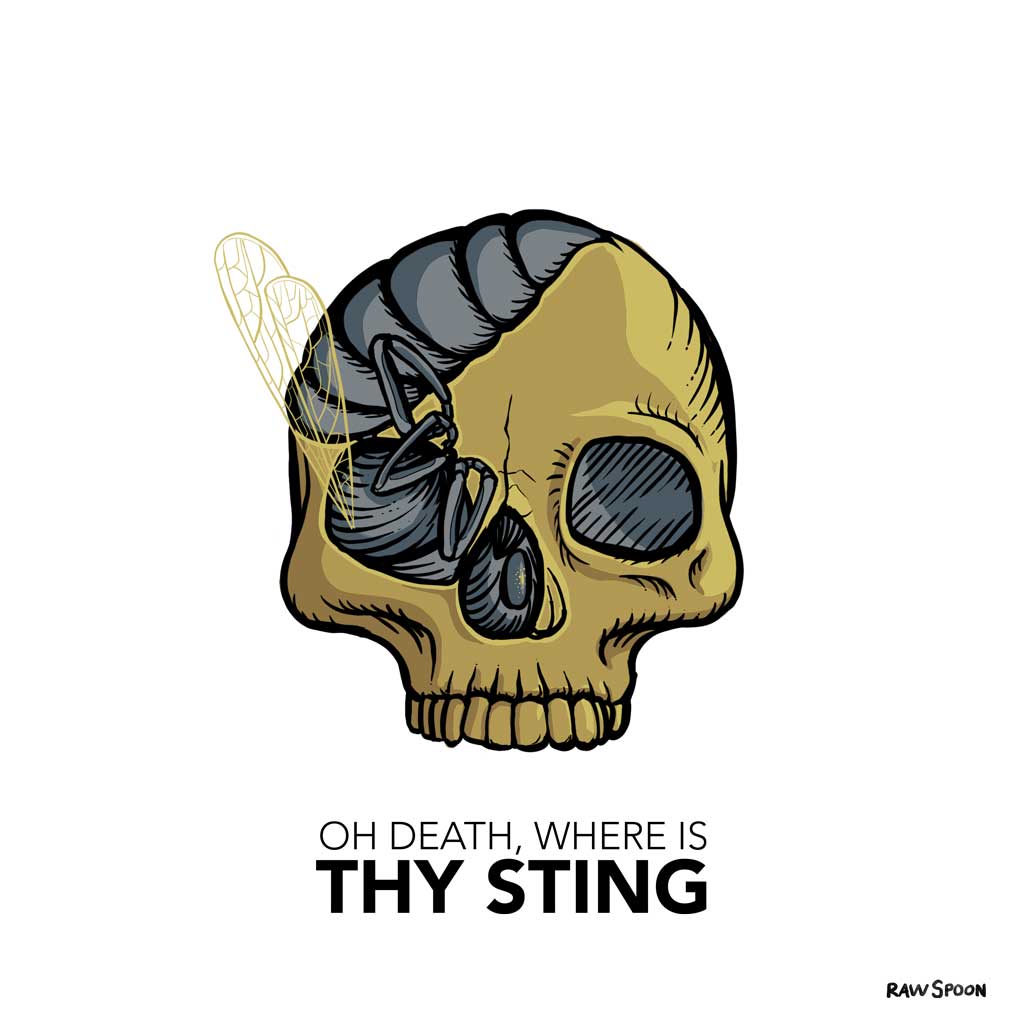 Sometimes we must look closely to see how Christ has removed death's sting.
More than that, we are then found to be false witnesses about God, for we have testified about God that he raised Christ from the dead. But he did not raise him if in fact the dead are not raised. (1 Corinthians 15:15)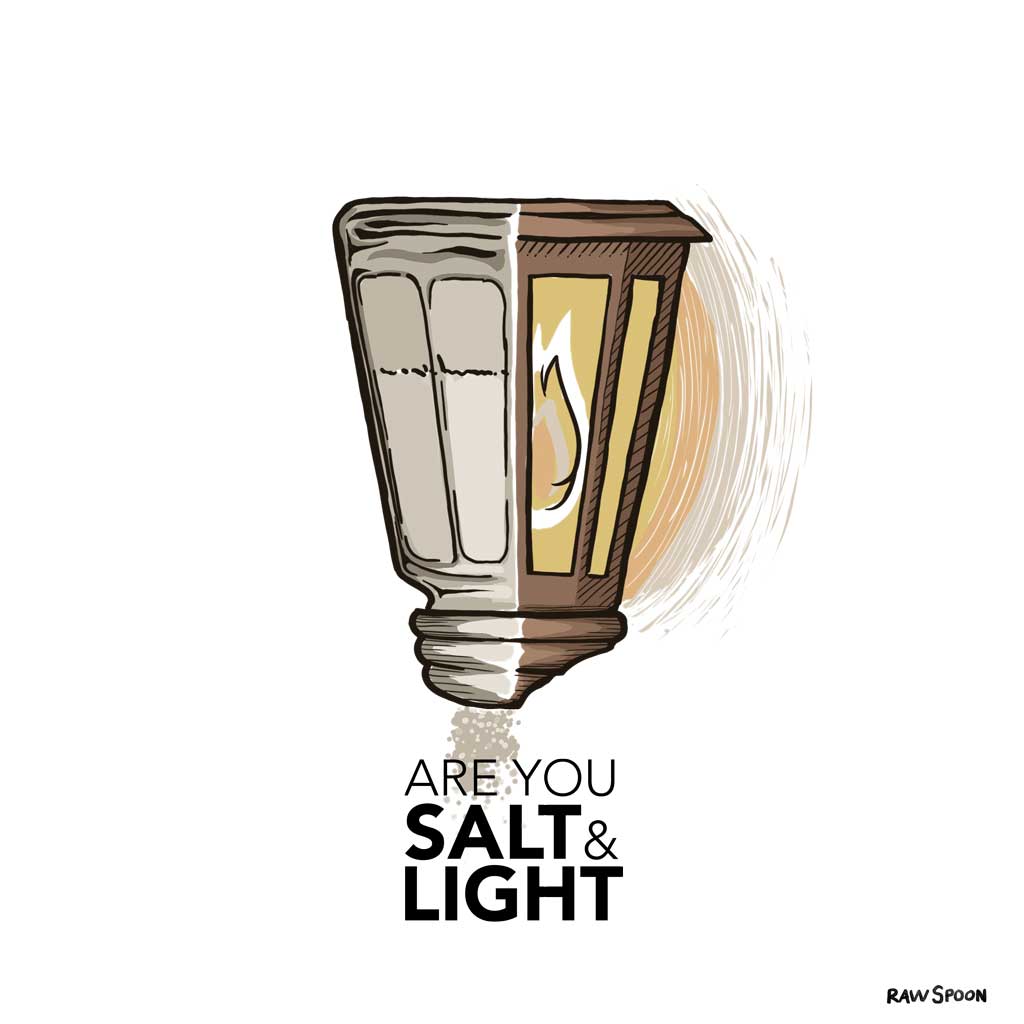 What does it look like to be both salt poured into the world and light bearing God's glory to the world?
You are the salt of the earth. But if the salt loses its saltiness, how can it be made salty again? It is no longer good for anything, except to be thrown out and trampled underfoot. "You are the light of the world. A town built on a hill cannot be hidden. Neither do people light a lamp and put it under a bowl. Instead they put it on its stand, and it gives light to everyone in the house. In the same way, let your light shine before others, that they may see your good deeds and glorify your Father in heaven. (Matthew 5:13-16)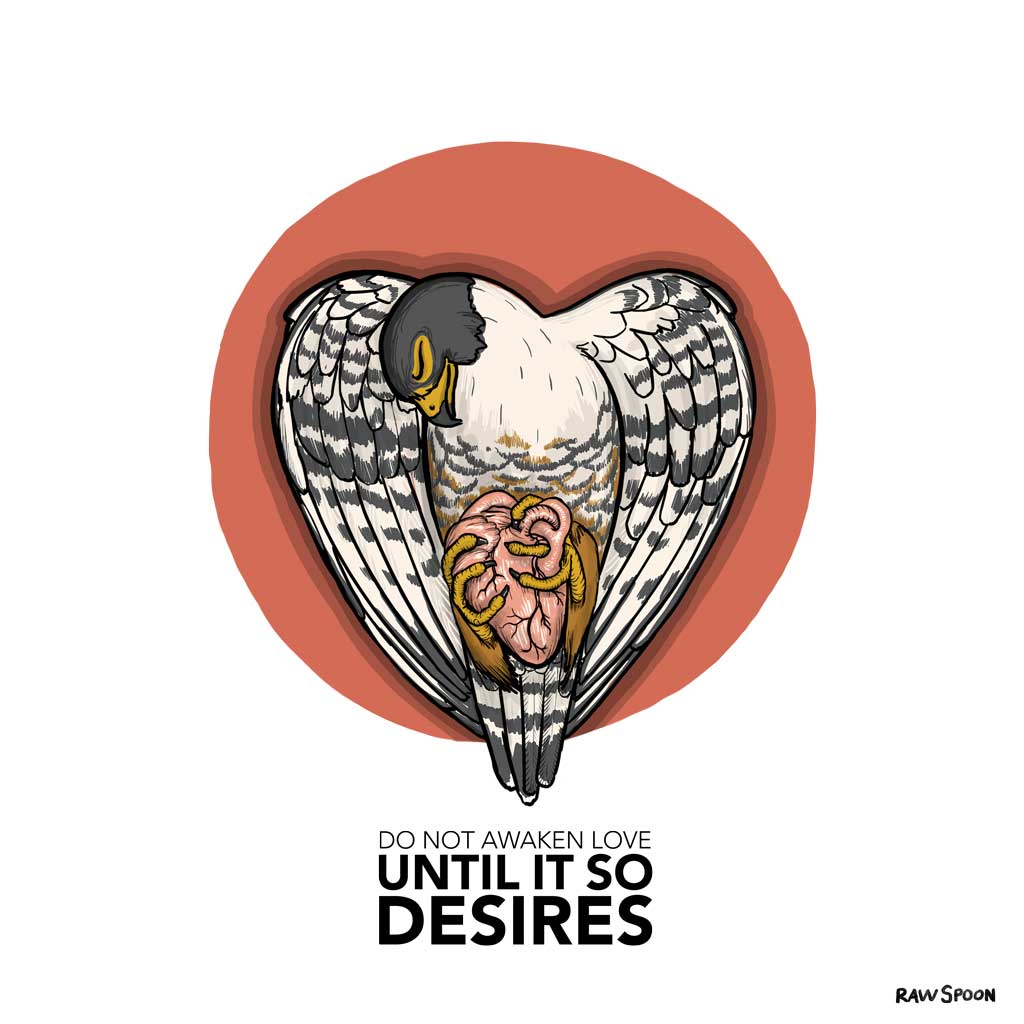 The human heart is held firmly by the strong talons of the hawk. If the hawk is awakened before the right time, her claws will crush the heart. But if she is awakened when ready, she will soar high with it. Be careful with the power of love.
Daughters of Jerusalem, I charge you: Do not arouse or awaken love until it so desires. (Song of Solomon 8:4)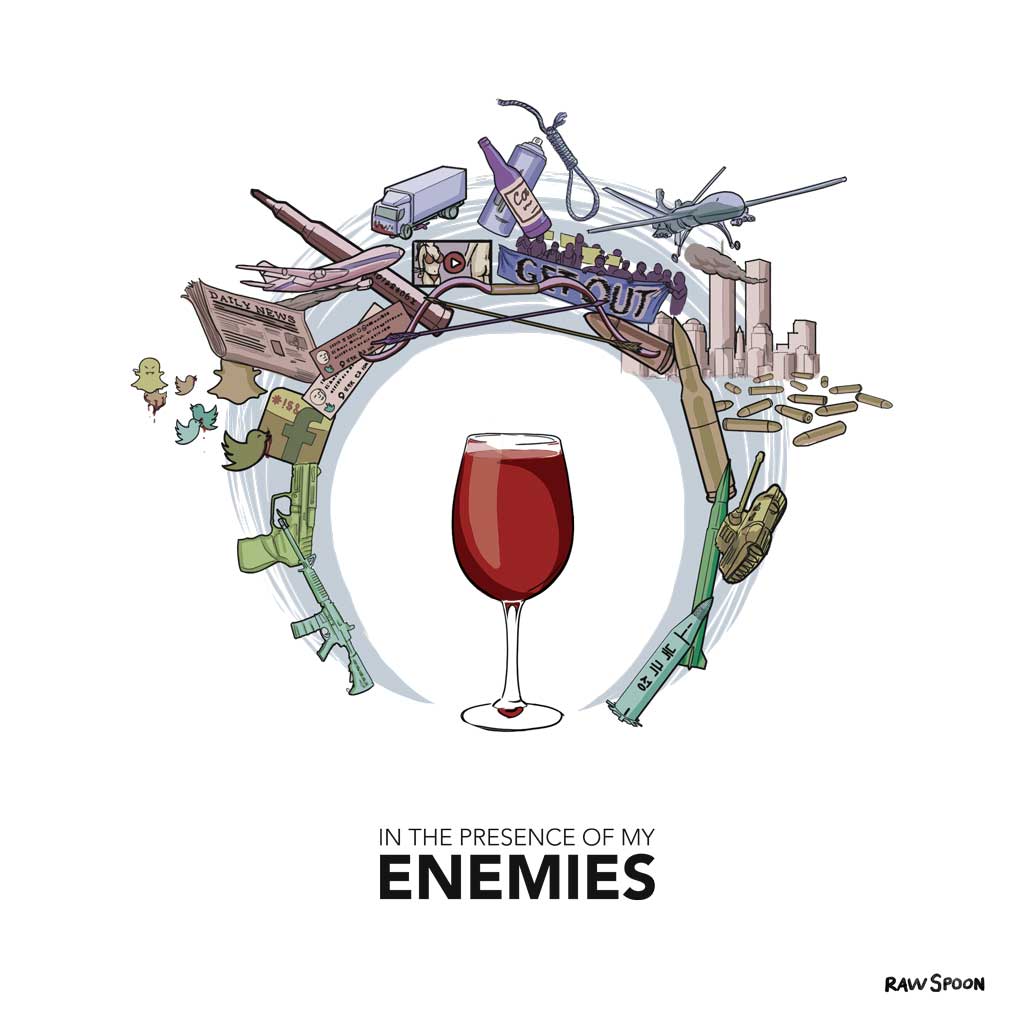 God's abundance and peace can surround us even when the things of the world threaten to take them away from us.
You prepare a table before me in the presence of my enemies. You anoint my head with oil; my cup overflows. (Psalm 23:5)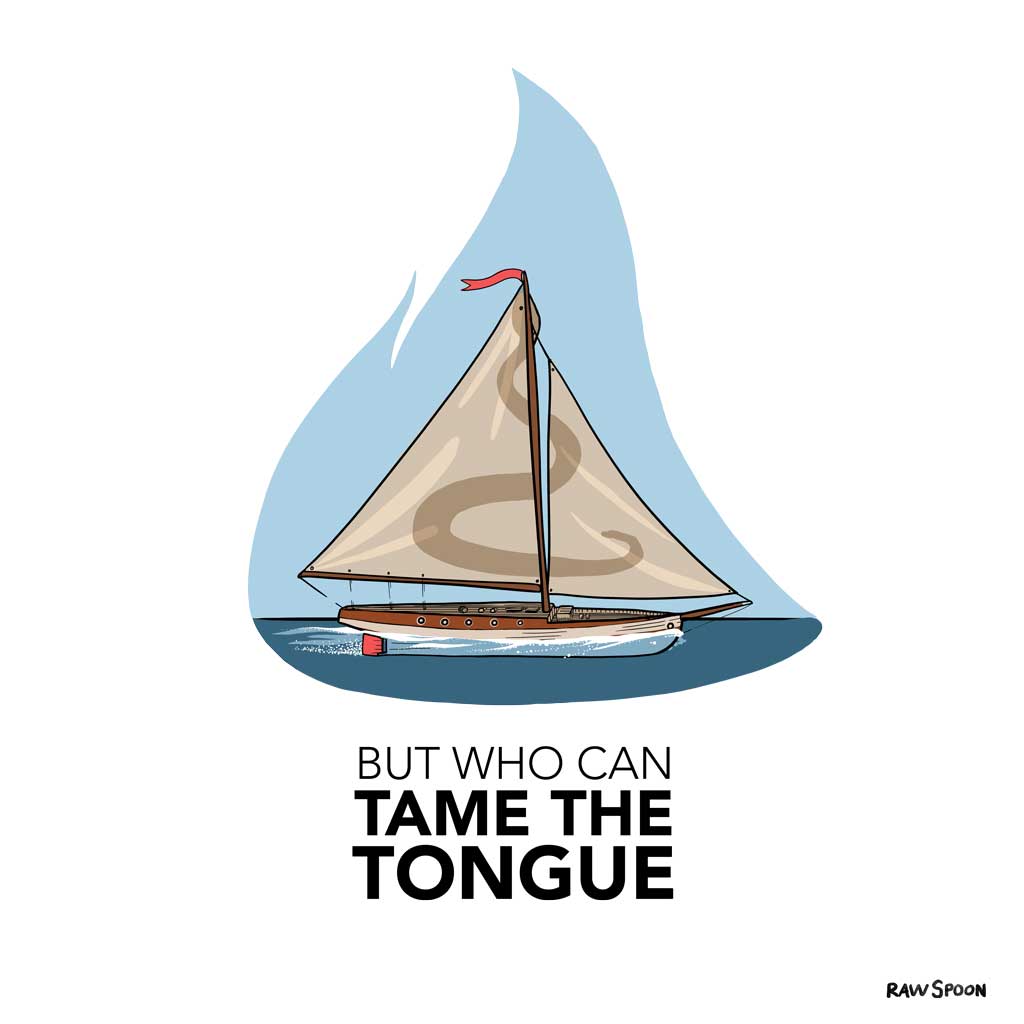 The tongue is compared to a ship's rudder, a spark that can set a forest ablaze and an untamed animal full of poison.
But no human being can tame the tongue. It is a restless evil, full of deadly poison. (James 3:8)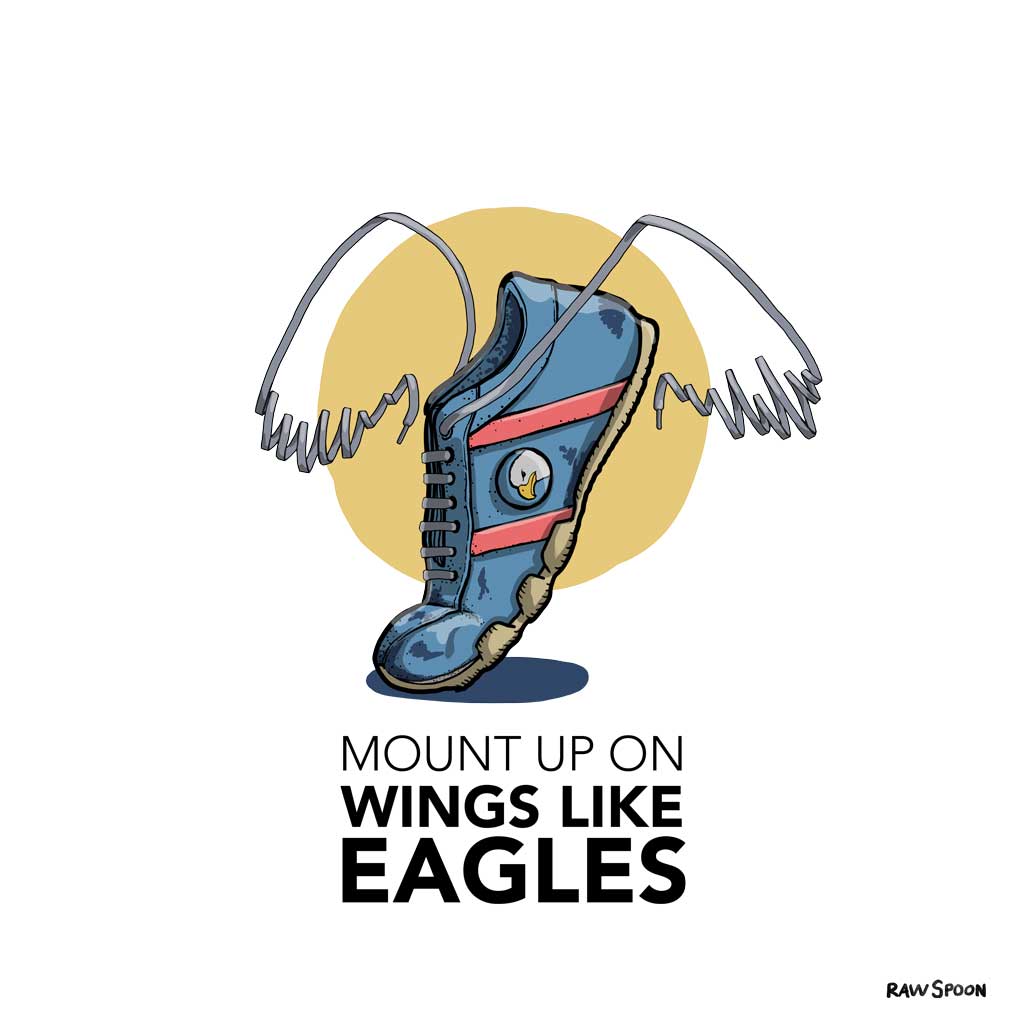 We are reminded that though our earthly journey is hard, those who wait upon the Lord will be strengthened to run and not grow weary.
but those who hope in the Lord will renew their strength. They will soar on wings like eagles; they will run and not grow weary, they will walk and not be faint. (Isaiah 40:31)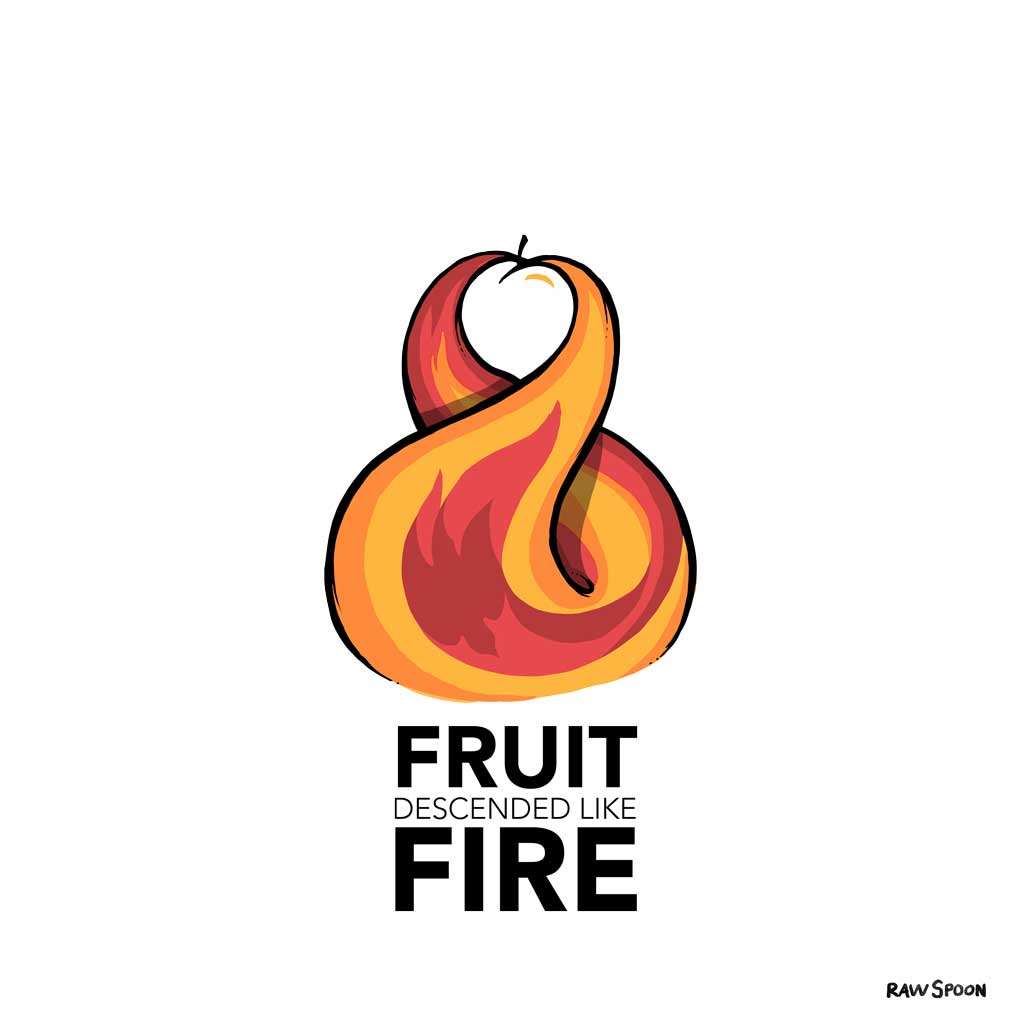 This intertwines three images of the "spirit" presented in the Bible: the spirit as fruit, as a dove, and as a tongue of fire.
But the fruit of the Spirit is love, joy, peace, forbearance, kindness, goodness, faithfulness, 23 gentleness and self-control. Against such things there is no law. (Galatians 5:22-23)
and the Holy Spirit descended on him in bodily form like a dove. And a voice came from heaven: "You are my Son, whom I love; with you I am well pleased. (Luke 3:22)
They saw what seemed to be tongues of fire that separated and came to rest on each of them. (Acts 2:3)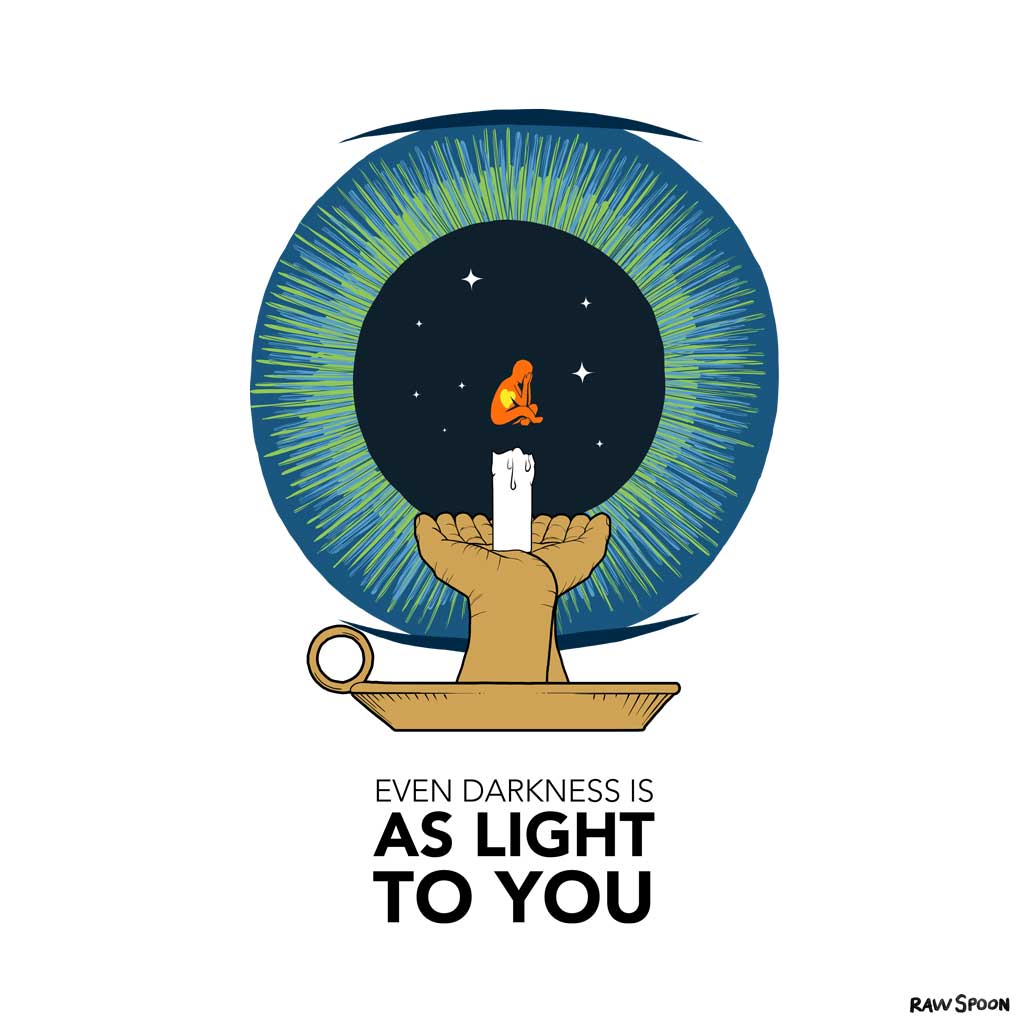 We may feel all alone under an empty sky but we are still in the center of God's eye. We may feel like a candle that is losing its glow but we are the flame that God has put in this world to shine His light. And His hands are always holding us even when our candle has burnt out completely.
even the darkness will not be dark to you; the night will shine like the day, for darkness is as light to you. (Psalm 139:12)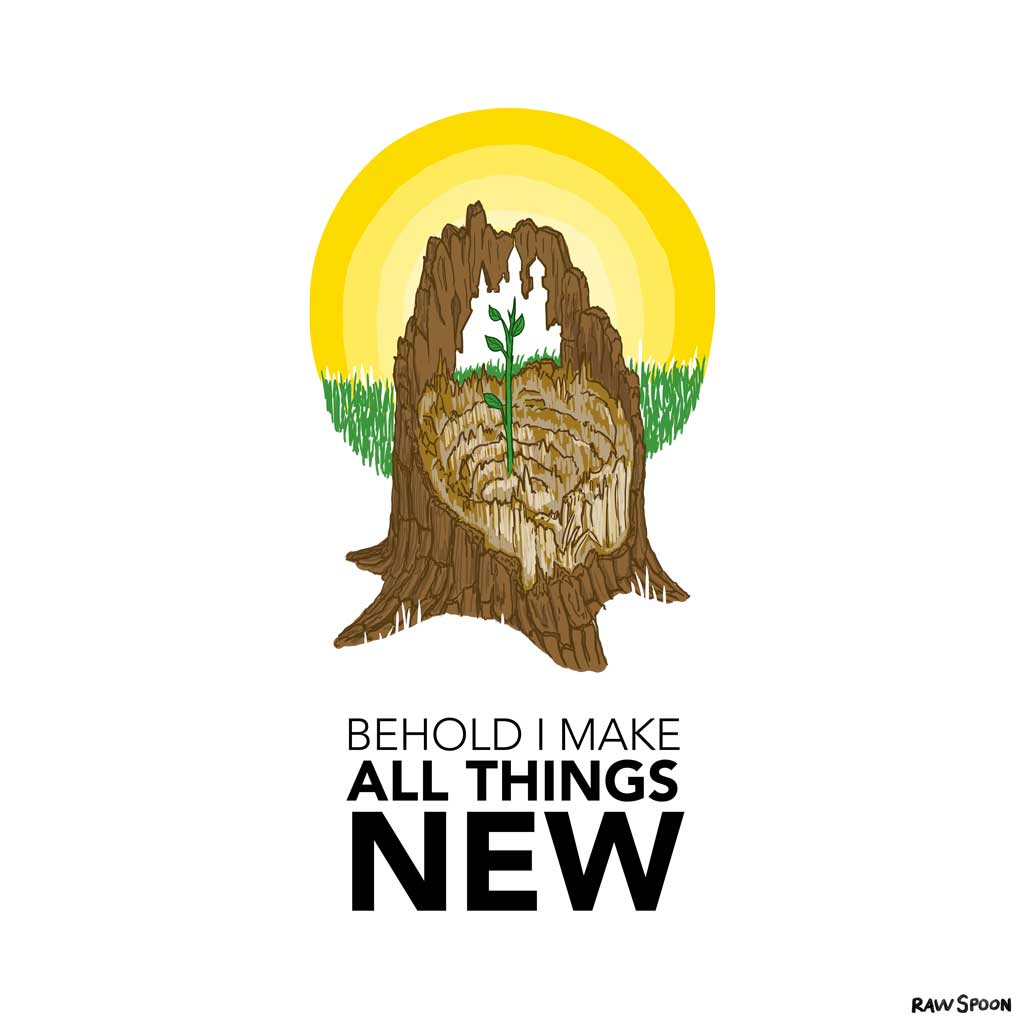 Even when we are broken, God can spring new life within us. This is the life that leads us to a new and perfect heavenly city.
He who was seated on the throne said, "I am making everything new!" Then he said, "Write this down, for these words are trustworthy and true." (Revelation 21:5)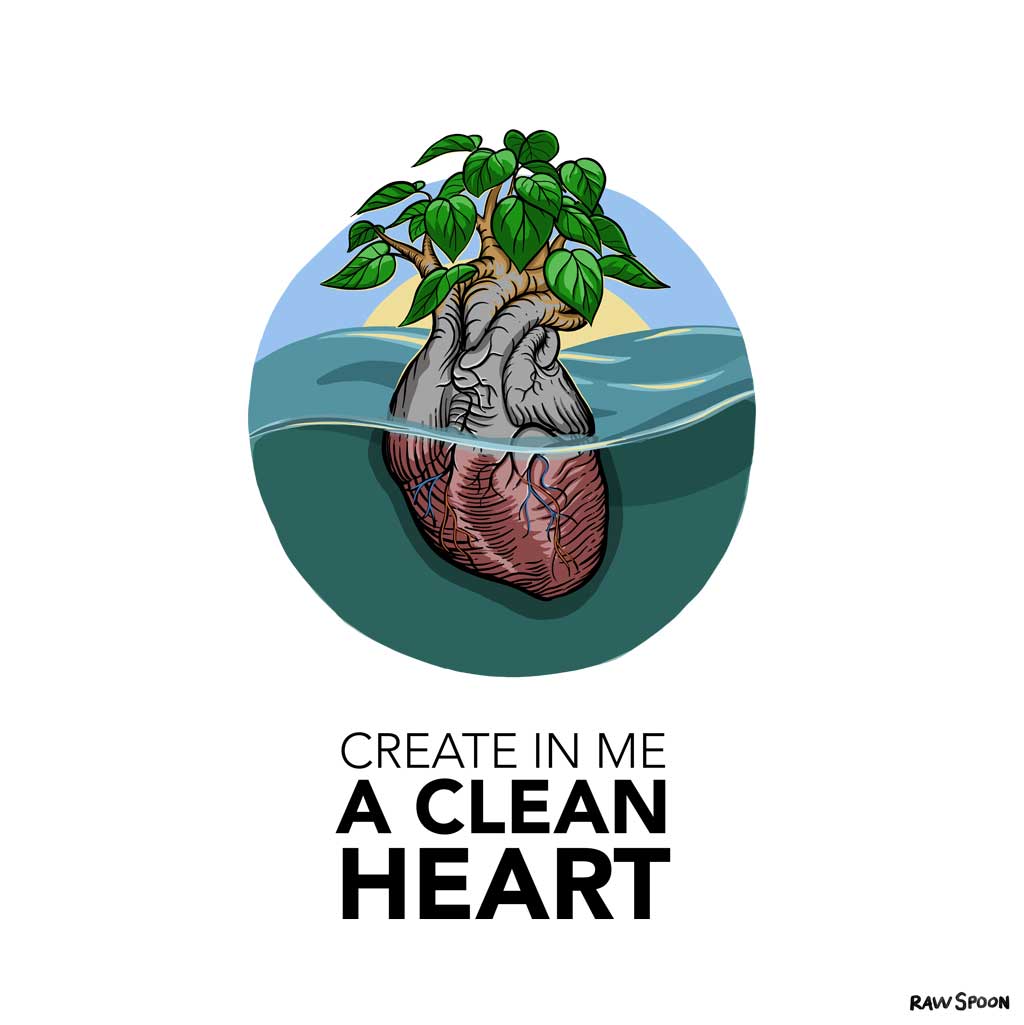 When our hearts become dirty and ashen, God's Spirit can wash us clean and bring forth new life that blooms for the world to see.
Create in me a pure heart, O God, and renew a steadfast spirit within me. (Psalm 51:10)
https://ymi.today/wp-content/uploads/2018/08/2-salt-light.jpg
1024
1024
Contributor
https://ymi.today/wp-content/uploads/2017/05/ymi-logo-black-3.png
Contributor
2018-08-14 12:00:48
2018-10-26 10:34:37
10 Popular Bible Verses In Illustrations