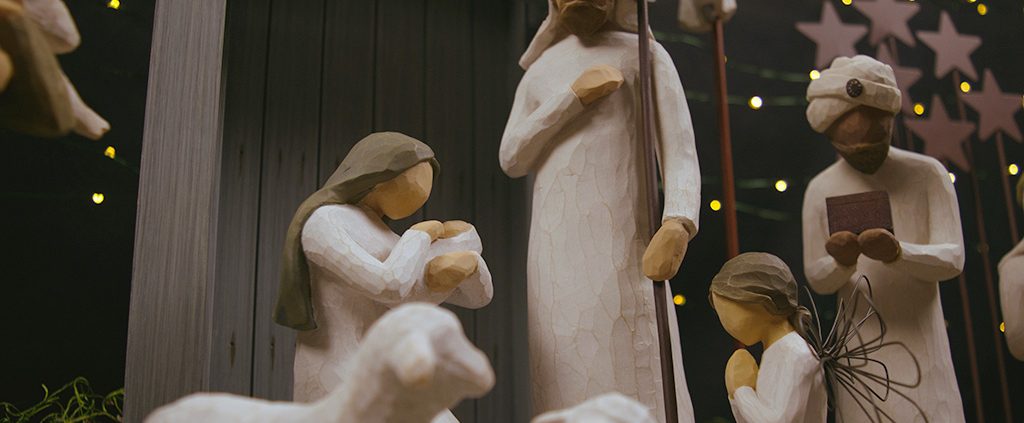 This month, I celebrate one year of motherhood. Yes, that means my baby has turned a year old, and what a year it has been! It may be a cliché, but what's been said about motherhood is true: it's tiring, trying, and stretching, yet every single bit of it is worth it.
One of my greatest joys is to witness my son pass each milestone. I burst with excitement when he learned to sit up, stand, clap his hands, and say his first word. It's been amazing to watch him grow.
What's more amazing, though, are the glimpses of God I have had through parenting. There have been several spiritual lessons and insights, but today, I shall talk about one.
As we all know, Christmas is when we celebrate the birth of Jesus. A very familiar scene this season is that of the nativity. Mary and Joseph are kneeling; the shepherds and wise men are standing behind them; and all are huddled around a manger cradling baby Jesus, who is sleeping serenely.
But what happens after that?
Each time my son reached a milestone or did something in particular, I often wondered: Did Jesus have to go through that too? How much did He cry? Did He spit milk after a burp? Did He have sleep regressions? How many months did He take to start crawling or walking? What was His first solid food? What was His first word? Since He was fully human yet fully divine, was Jesus aware of who He was as a baby?
If Jesus had hungered, cried, and felt tired as an adult as described in the Gospels, I'd like to believe that He was also as much a baby as any other—the perfect baby, of course, but a baby nonetheless.
Having had the privilege of bringing up a baby of my own, it is incomprehensible to me why a great being would willingly render himself helpless. Jesus could have easily zapped himself down, got onto the cross, and be done with it. Instead, in coming as a babe, He subjected himself to the passage of mankind—His creation! He went through every stage of childhood so that He could fully embrace the role of a high priest who is able "to empathize with our weaknesses" (Heb 4:15).
But it's more than just empathy. Philippians 2:6-8 gives a mind-blowing description of Christ and how He gave up everything for our sake:
Who, being in very nature God,
did not consider equality with God something to be used to his own advantage;
 rather, he made himself nothing
by taking the very nature of a servant,
being made in human likeness.
 And being found in appearance as a man,
he humbled himself
by becoming obedient to death—
even death on a cross!
This year, I came to realize that Jesus' ministry didn't start when He was 30. It began right at His birth, when He took on the mantle of humanity and all its limitations. The image of God learning to roll over somehow makes the truth of the phrase, "he made himself nothing", even more tangible.
I now hold a deeper appreciation of the manner in which our Lord came. Emmanuel, "God with us", takes on another level of meaning. So this Christmas, as we celebrate Jesus, I will praise Him for the extent to which He displayed His love for us. He deserves all glory, and I pray "that at the name of Jesus every knee should bow, in heaven and on earth and under the earth, and every tongue acknowledge that Jesus Christ is Lord, to the glory of God the Father" (Phil. 2:10).
https://ymi.today/wp-content/uploads/2017/12/Why-Im-In-Awe-of-Baby-Jesus.jpg
613
1024
Charmain Sim
https://ymi.today/wp-content/uploads/2017/05/ymi-logo-black-3.png
Charmain Sim
2017-12-15 10:00:34
2017-12-15 09:31:32
Why I'm In Awe of Baby Jesus