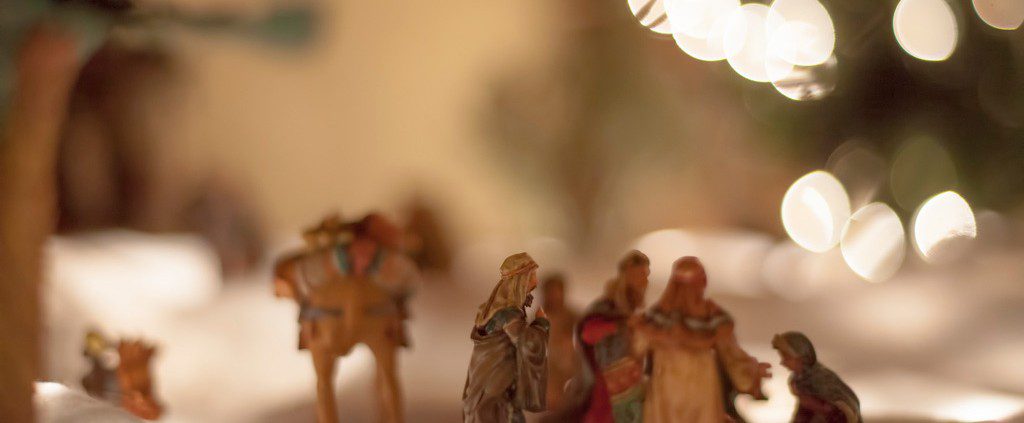 Written By Clare H.
I can only imagine the thoughts running through Mary's mind when the angel Gabriel told her that she will conceive as a virgin and give birth to a son, who will be great and called the Son of the Most High (Luke 1:32).
Now, although Mary was obedient and willing, given that she was pledged to be but not yet married to Joseph, she must have had some degree of anxiety and worry in her. In fact, it was written that Mary felt "greatly troubled" (v.29) at the greeting itself, even before angel Gabriel broke news to her.
Some of us may be battle-ready soldiers, all prepared to charge forward upon God's command. But for the majority of us, I'm guessing our feelings are likely to mirror Mary's anxiety and worry. If you ask me, the situation that Mary was in would have been a nightmare for me—simply because I would become pregnant, but not by my husband.
But Mary's clarity in her role, and her trust and faith in God allowed her to pull through the nine months and bring forth Christmas, the birth of our Messiah, Jesus Christ.
Without Mary's nine months of "nightmare", we wouldn't have a Saviour, and definitely not a Christmas. This "nightmare" preceded the world's much-needed Christmas.
Many of us go through some form of "nightmares". Whether it's our careers, our personal lives, friendships, finances or health, the "nightmares" can strike at any time, any place, or to anyone. These nightmares could last a day at work, a week in the hospital, nine months in discomfort, or even 40 years in the desert.
But upon reflection, we will realise that these "nightmares" are usually God's training grounds for us. And they will eventually straighten out after God has accomplished what He has set out for us in our lives. In fact, once we have obeyed, learnt and achieved, the "nightmares" would end, and the "Christmases" would follow where God's purpose is done and He is glorified.
We will likely not know when these nightmares will come, but we have definitely been assured that they will end, for "weeping may tarry for the night, but joy comes with the morning" (Psalm 30:5 ESV).
Photo credit: optictopic / Foter / CC BY
https://ymi.today/wp-content/uploads/2014/12/The-nightmare-before-Christmas.jpg
613
1024
Contributor
https://ymi.today/wp-content/uploads/2017/05/ymi-logo-black-3.png
Contributor
2014-12-10 10:00:43
2020-01-08 01:49:21
The Nightmare before Christmas