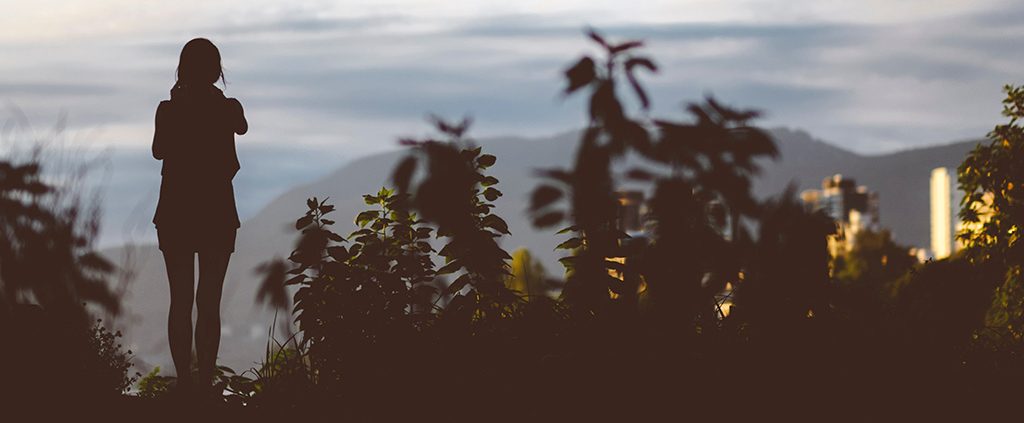 Written By Wu Yanping, Singapore
"Have you heard of Autism Spectrum Disorder?" David, my mission team leader, casually asked me while we were having lunch at Makassar, Indonesia, while on a mission trip.
"Yes, I have. In fact, I know of someone who has Asperger's," I replied rather matter-of-factly.
There was a momentary pause. Through David's hesitation, I had a suspicion that he might be talking about me, but before I could pursue that train of thought, he continued.
"If we were indoors and I told you that it's going to rain, what would you think?"
"It's going to rain," I replied.
"Well, it can also imply that you must close the windows. My daughter has Asperger's. My wife and I will instruct her specifically to close the windows. I suspect that you may have Asperger's based on my experiences with my daughter."
I kept quiet and did not say anything else, trying to process the gamut of emotions I was feeling. "No, that can't be. Asperger's is a boy's problem," I told myself as I mulled over what David said to me.
 According to research, far more men are diagnosed with Asperger's Syndrome than women. How, then, is it possible that I have a condition that tends to affect men? Could I really have Asperger's?
As I thought about this, I started to recall my behavior on the mission trip and several incidents that happened—being really straightforward in my speech, saying "No" when our Indonesian host offered me food, and going on and on about a specific topic with no clue that others around were losing interest.
The short dialogue with David also triggered a distant memory from my high school days. Back then, my teachers had expressed the same suspicion, but I simply brushed it aside. I just thought that I had to work harder on my social skills, and I tried to do so by mimicking the words and actions of characters that I saw on TV shows and in movies. It didn't work for long, though, because some of their words and actions were not applicable in the context I was in.
Upon returning to Singapore, I took online tests that diagnosed for Asperger's. The results supported what David said and confirmed my worst fears: I have Asperger's Syndrome.
Here are three struggles that people with Asperger's face:
Words are taken literally and at face value. People who have Asperger's are often unable to read between the lines or understand sarcasm. As a result, they are perceived as gullible or easily deceived by others.
Maintaining eye contact in conversations. Doing so makes it hard for them to focus on the topic of the conversation and makes them feel extremely uncomfortable as well.
Speaking intensely about things that they are passionate about—and not knowing when to stop due to their inability to pick up on social cues. They are not able to tell if they have lost the attention or interest of their audience.
Dealing with Asperger's
A former cell group leader once shared this passage from 2 Corinthians 12 with me as she prayed for me. "To keep me from becoming conceited because of these surpassingly great revelations, there was given me a thorn in my flesh, a messenger of Satan, to torment me. Three times I pleaded with the Lord to take it away from me. But he said to me, 'My grace is sufficient for you, for my power is made perfect in weakness.' Therefore I will boast all the more gladly about my weaknesses, so that Christ's power may rest on me." (v 7-9, emphasis mine)
As I thought about it, I realized that Asperger's could be the "thorn in my flesh" that I would have to live with for the rest of my life. Questions flooded my mind: Why does God not heal me of Asperger's when He is more than able to? Why do I have this condition that makes me socially awkward among people?
But God in His grace led me to discover the answer to these questions in the same passage—perhaps He did not heal me because He wanted me to depend on His power. Another verse from the Bible that spoke to me was Ephesians 2:10: "For we are God's workmanship, created in Christ Jesus to do good works, which God prepared in advance for us to do."
I am a beautiful work of God, created to do good works! It's all part of His plan.
These new revelations led me to gradually accept my condition and look at it from a new perspective—God's. I started to depend on the Holy Spirit for help in social situations, such as to guide and nudge me to stop blabbering when I got excited about something, and to maintain eye contact when I was speaking to someone.
A final note to all of you who may have a loved one or friend who struggles with Asperger's: Please be patient with us. Please relate to us in love (with the Holy Spirit's help, of course), especially in moments when we might not understand the meaning behind what you are saying or when we are unable to empathize with you and your problems. Remember that it's not because we don't want to, but because we are unable to.
It will take a while, but I trust that God is teaching us all to depend on Him and through our relating with one another. It is a process of His sanctifying work in our lives, transforming us more into the likeness of Christ, so that we may bear much fruit for His glory alone.
*Autism is a condition that is used as an umbrella term to describe an impaired cognitive ability to socialize. People with autism have trouble reading facial expressions and body language. Asperger's Syndrome is one sub-type of autism. People with Asperger's Syndrome are at the higher functioning end of the spectrum. For example, they are able to complete a higher level of education.
https://ymi.today/wp-content/uploads/2017/12/Can-God-Be-Trusted-My-Struggle-with-Aspergers.jpg
613
1024
Contributor
https://ymi.today/wp-content/uploads/2017/05/ymi-logo-black-3.png
Contributor
2017-12-05 10:00:24
2017-11-29 18:16:05
Can God Be Trusted? My Struggle with Asperger's