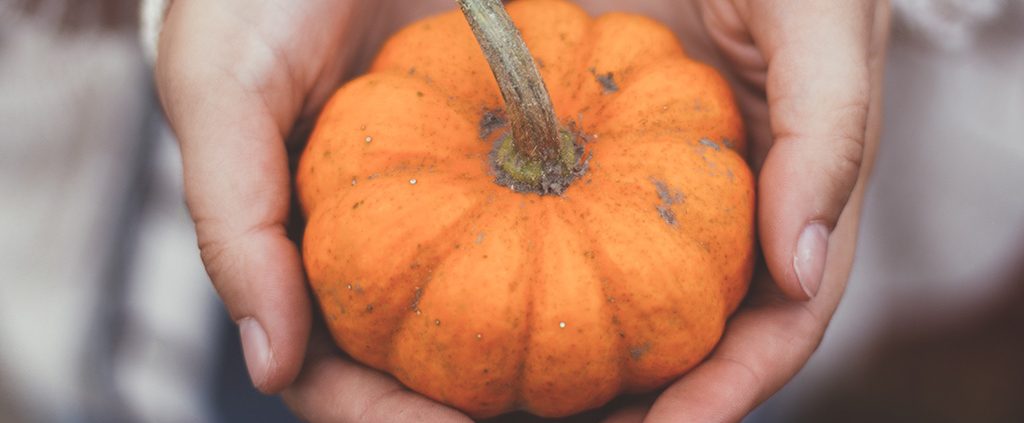 Written by Karen Pimpo, USA
I used to think Thanksgiving was cute, like little handprint turkey art projects from third graders. Thanksgiving was mildly entertaining, like whatever football game is on TV when you fall asleep after too much turkey.
But Thanksgiving, I thought, was not important or relevant or meaningful. How could it be?
I've always been a little jaded about this particular holiday. A national day of gratitude? Yeah, right. What good is giving thanks for what we've got if we spend the very next day scrambling and fighting for the best deals on stuff we don't really need? Everyone knows that Thanksgiving is really just an excuse to get a day off work. Maybe we'd just be better off without it.
But I was wrong—and I'm so relieved. This year, I've learned that Thanksgiving is really not about the traditions or the shopping or the food. The spirit of gratitude it represents is essential to this life. And when we take the time to gather in our homes and break bread and remember blessings with one another, amazing things happen.
In October this year, a few close friends and I had our very first "Friendsgiving". Yes, it was a month early, and yes, most of us had never made our own Thanksgiving meals before. But we are nothing if not adventurous (and perhaps a little foolish). So we each committed to bringing a dish. And this tiny gathering turned into the most wonderful, eccentric, and heartwarming Thanksgiving meal—but not because of the food.
 The power of gratitude
After the meal, we sat on the couch and passed around popcorn kernels. The game was that everybody had to list one thing per kernel for which he or she was grateful. The first round of giving thanks was easy and lighthearted, and then things started getting deep. We listed blessings like the support of friends in difficult times, deep conversations around unanswerable questions, and God's faithfulness in storms.
And that's when our gathering really became thanksgiving. It was the gratitude, not the amazing apple pie, that completed our celebration. Sharing those blessings was a powerful experience, creating a bond between us and encouraging our hearts and bringing us into God's presence with thanksgiving.
The "Friendsgiving" gratitude game gave me new eyes to see God's daily provision of things that I normally take for granted. Looking back on the last year, I can see God's hand throughout my life in ways I couldn't see in the moment— an overwhelming bill that is now a testament to God's provision. A scary tumor that is now a testament to God's healing power. The loss of a friend that is now a testament to God's sovereignty.
The circumstances we are in right now may not evoke songs of praise, but we are encouraged to give thanks in all things (1 Thessalonians 5:18). Part of gratitude, I've learned, is trusting that God is still present and working in the midst of times that are fearful, painful, or lonely.
The Psalmist reminds us that gratitude and worship are what we were created for. It is fitting for us to be grateful to the One who is always true, trustworthy, just, and loving.
Let the godly sing for joy to the Lord; it is fitting for the pure to praise him.
Praise the Lord with melodies on the lyre; make music for him on the ten-stringed harp.
Sing a new song of praise to him; play skillfully on the harp, and sing with joy.
For the word of the Lord holds true, and we can trust everything he does.
He loves whatever is just and good; the unfailing love of the Lord fills the earth.
(Psalm 33:1-5, NLT)
I was wrong about Thanksgiving, and my new awareness of gratitude is bringing a fresh perspective to this season. Gratitude is powerful. It moves us to action. It causes us to literally give thanks, but also to give back, to give forward, to show someone else the generous hospitality we have received. And Thanksgiving isn't complete without it.
I want this heart change to result in action—encouraging others, serving wholeheartedly, praising my Creator. I was wrong about Thanksgiving, and maybe you were, too, but we don't have to be any more.
https://ymi.today/wp-content/uploads/2017/11/I-Was-Wrong-About-Thanksgiving.jpg
613
1024
Contributor
https://ymi.today/wp-content/uploads/2017/05/ymi-logo-black-3.png
Contributor
2017-11-23 10:00:37
2018-01-11 11:34:38
I Was Wrong About Thanksgiving