Title: Christ In Me & In My Art
Materials: Painting and Illustration
Description: These ten original gospel cards are my way of sharing the gospel, for like Peter and John who could not help speaking about what they had seen and heard (Acts 4:20), I am not ashamed of the gospel because it is the power of God that brings salvation to all who believe (Romans 1:16). God willing, He will use my art to spread the knowledge of Himself.
Artwork by: Flora Tan (@theflowerandthegardener)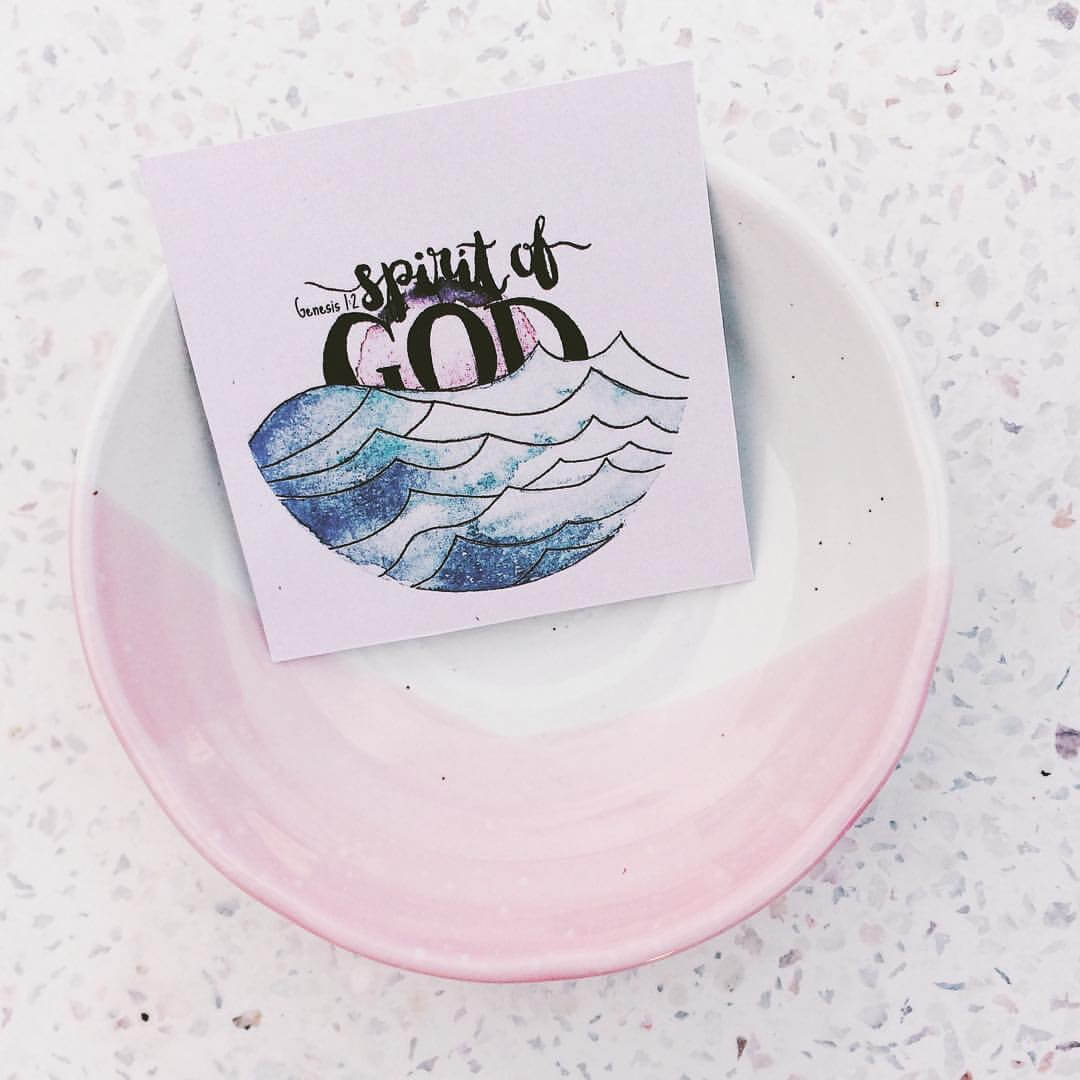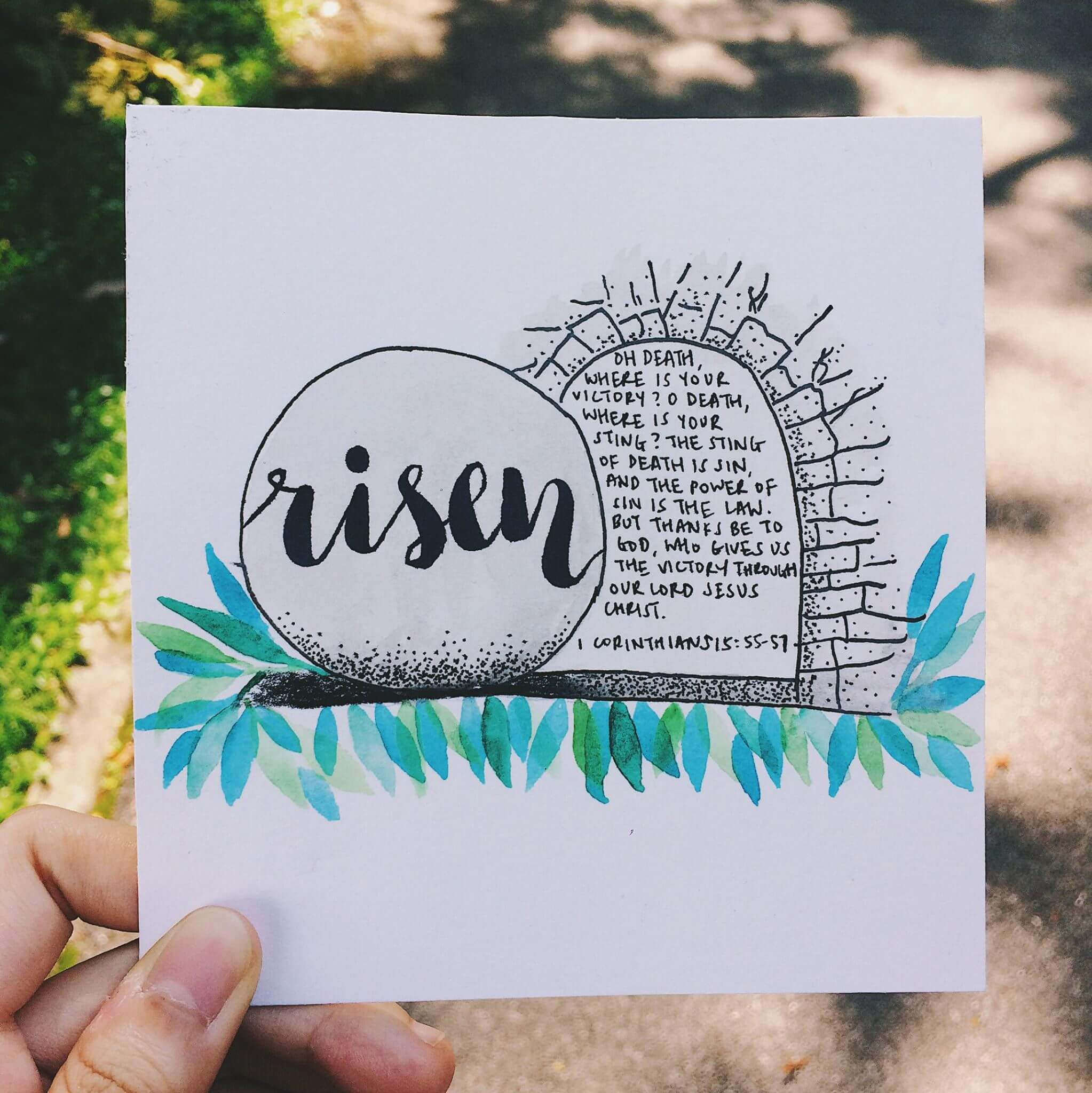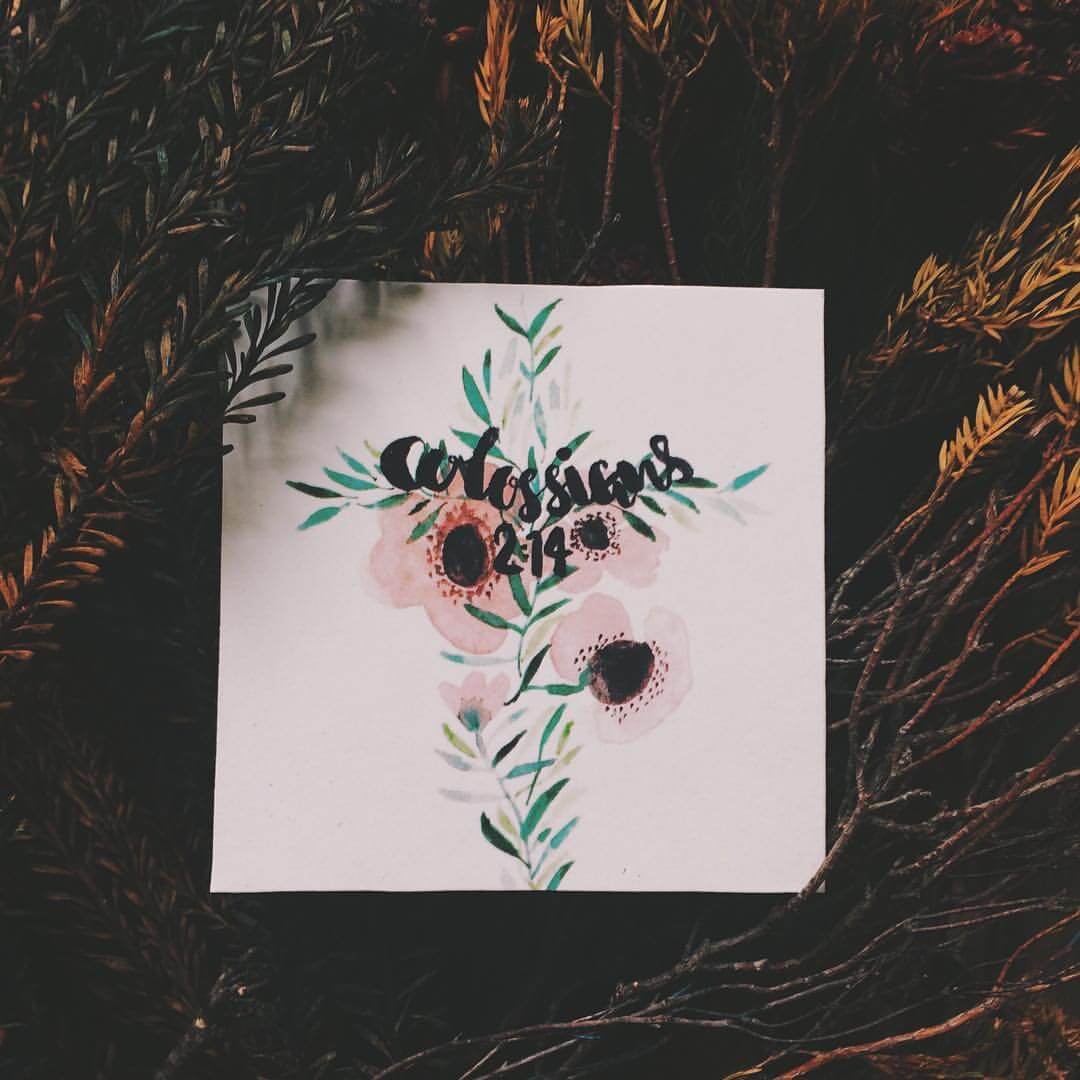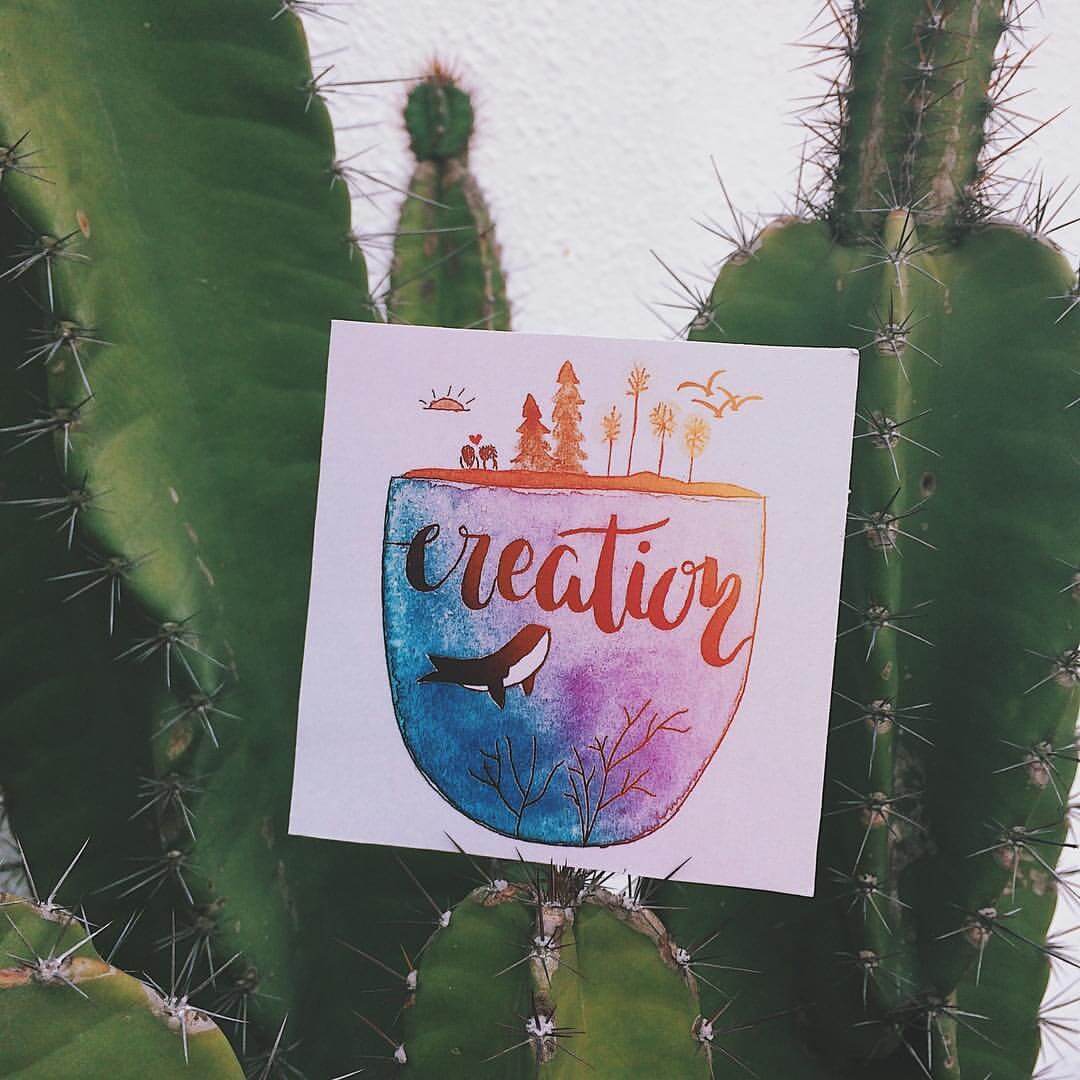 Cards are available for sale at flowerandgardener.weebly.com
The questions of why we exist and where we are headed to, are age-old questions that I have often found myself contemplating. Over my twenty-two years of existence, by the grace of God alone, have I been able to find answers to these questions because I slowly came to the realisation that He had written a love story to me.
I know what it's like to have dug my own cisterns; broken cisterns which fail to hold water and have left me thirsty and wanting, rendering my attempts at constructing an identity for myself altogether fruitless. Some cisterns held water longer than others, leading me on a in a false illusion that I had finally found myself until the cracks that were already there gave way to water gushing out at my feet. So I went in search of new soil where I could dig anew, only to find myself wandering aimlessly in a trackless waste.
It was only when Jesus Himself took me by the hand to His fountain of life-giving water that I experienced a freedom from human strife to prove myself. I realised that Jesus had been faithfully tracking my footsteps through the wilderness I had rushed headlong into while also filling my heart with a fullness of love I had never known until He came into my life.
Paul declares in Philippians 3:7-9, "But whatever were gains to me I now consider loss for the sake of Christ. What is more, I consider everything a loss because of the surpassing worth of knowing Christ Jesus my Lord, for whose sake I have lost all things. I consider them garbage, that I may gain Christ and be found in Him…" These words resonate deeply within me and have profoundly shaped my life's purpose because I now make it my mission to know Christ and grow in my knowledge of Him. The gospel of love and salvation He has given us has made such a mission worth pursuing. It is through the life and death of Jesus — on the basis of what He has done and who He is — that I see all of life as God planned for me.
Yet joy is incomplete in merely knowing. When you are truly delighted in something or someone, you seek to make it known because it is only in sharing it that your joy is made complete. This is where my passion for the gospel blooms from – in a desire to make Jesus known. A single-minded pursuit to know God is invariably bound up with a passion to share the knowledge of Him with others, and in so doing, I have come to know Him all the more. It is in the riches of such knowledge that I have chosen to steep my drawing, illustrating, and painting – for what good is a gift if it is not used to advance the gospel and proclaim Christ?
I set myself to the task of using art as a means to share the gospel with others, after an incident that happened during my church's easter outreach. I had felt God prompting me to give a hand drawn card depicting the empty tomb of Jesus to an old man sitting by the fish pond. It turned out that he was an art teacher and an instant connection happened as we talked about the card. Our conversation eventually led to one about our lives — our hopes and fears — and ended with a prayer. I realised how art could be such a powerful medium to share the gospel because colours, shapes, and lines are a universal language that anyone can appreciate. Being able to use a talent for the gospel has filled my heart with such joy and purpose.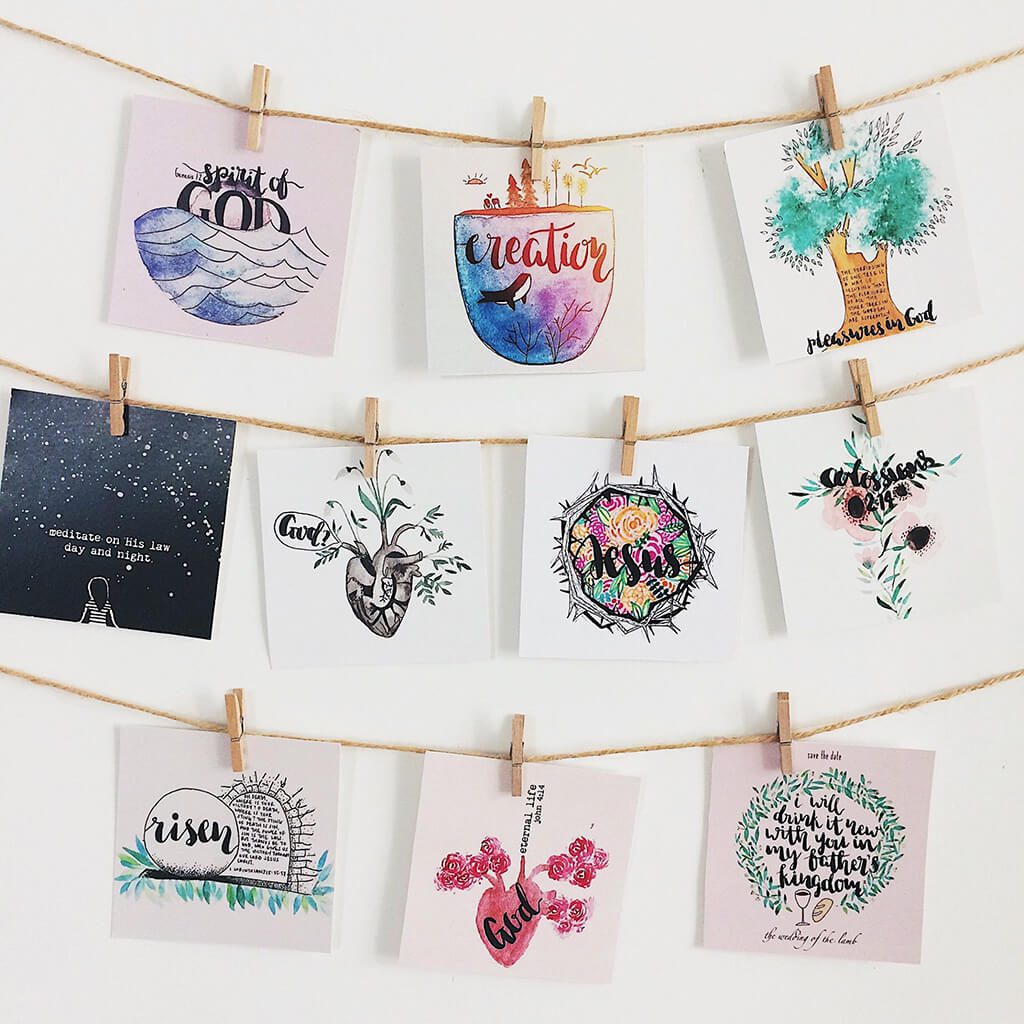 https://ymi.today/wp-content/uploads/2017/05/10-gospel-cards.jpg
1024
1024
Contributor
https://ymi.today/wp-content/uploads/2017/05/ymi-logo-black-3.png
Contributor
2017-06-23 09:00:39
2018-10-30 13:12:03
Christ In Me & In My Art