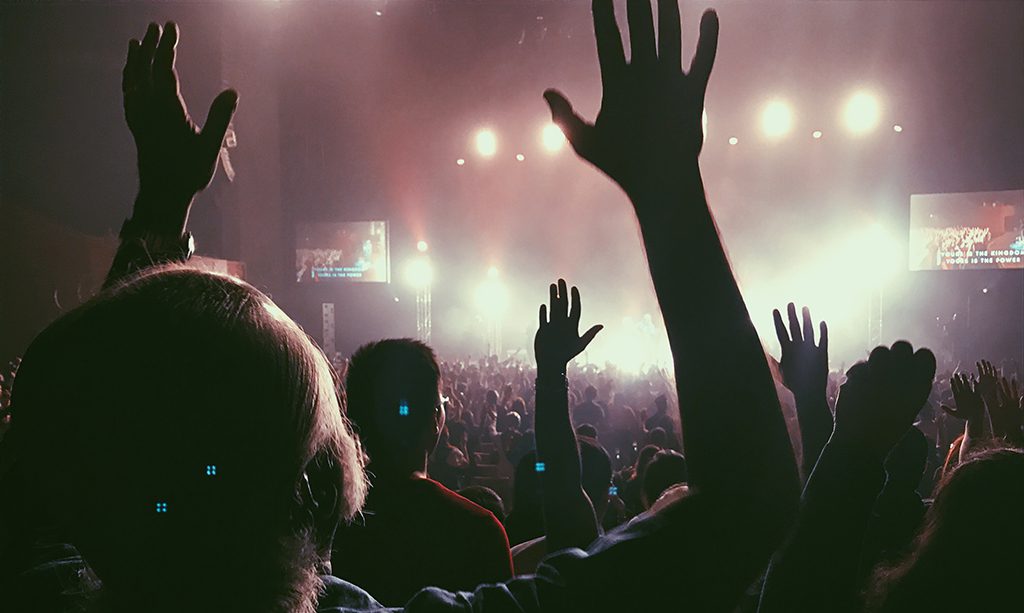 Photo taken by Alan Ang
Written By Edna Ho, Malaysia
I glanced across the hall. There were hundreds of people, all from different states across Malaysia, gathered together for the annual convention organized by my church. My heart was bursting with excitement and anticipation. I thought to myself, "This is it. There are so many people here with hungry and thirsty hearts. God is surely going to move in this place. If He's going to speak to these people, He will surely speak to me."
I bore high hopes that I would be crying tears of joy and drowning in His unmistakable presence throughout the three-day convention. After all, my pastors and leaders had been encouraging the congregation to expect God to move mightily in the convention lest we fail God through our faithlessness—as the Bible mentioned in Matthew 13:58, "And he did not do many miracles there because of their lack of faith."
After the sermon on the first night, there was a special ministering session where the pastor asked those who felt lost, stagnant, or far away from God to raise their hands and rise from their seats. Many hands went up, including mine. Then he started ministering encouragement while the worship team sang  softly in the background. It was nothing short of powerful and the pastor emphasized that he could "sense" God's strong presence.
I'm embarrassed to admit this, but I wasn't "feeling" God that much at that point of time. Yes I did cry, yes I did feel the words of the songs when I sang them, but I seemed to be missing out on something. All around me, people were in tears, kneeling on the floor, and lifting their hands up high to God. Was there something wrong with me? Why couldn't I feel God as much? I tried to search deeper in my heart for that same feeling, but nothing came up. I still couldn't experience Him as much as those around me.
I wasn't going to give up. I told myself this was just the first night. The following night was the highlight of the convention; it was a healing and prophetic event. Sure enough, the guest speaker started prophesying on the second night. He called some of the participants by their names and stated their specific conditions. Then he called out those who had various illnesses, and got the leaders to pray over them. Some were healed instantly while others saw improvements. Lastly, he got the leaders to stand in a line, with those who needed prayers lining up in front of their assigned leaders. I stood in front of a leader I had not met before (and would therefore not know my innermost needs beforehand), expecting to receive some accurate prophecies. What I got instead was a general prayer.
Honestly, I was disappointed—not so much in the lady, but in God. I questioned Him secretly in my heart, "Oh God, I came with such high expectations. I even fasted and prayed before I came. What's wrong? Why aren't You speaking to me? Am I not desperate enough compared to the others? Is there sin in me that's hindering me?"
God didn't give me an answer that night. It was only days later when I was reading an article on a Christian blog that I came across these verses in 1 Kings 19:11-12 (NLT):
"Go out and stand before me on the mountain," the Lord told him. And as Elijah stood there, the Lord passed by, and a mighty windstorm hit the mountain. It was such a terrible blast that the rocks were torn loose, but the Lord was not in the wind. After the wind there was an earthquake, but the Lord was not in the earthquake.  And after the earthquake there was a fire, but the Lord was not in the fire. And after the fire there was the sound of a gentle whisper."
That's when it hit me.
Just as Elijah had to learn that God could choose to work in quieter ways, God was telling me that He did not need hype or big events to move and speak into our lives. He has been speaking, is speaking, and will continue to speak even in the mundane and the routine, just like a still small voice in our hearts. We shouldn't be chasing a certain experience or feeling when we worship Him. Instead, the correct way would be to focus on God Himself and His faithfulness. Sooner or later, we'd be enveloped by His overwhelming goodness.
I had been wrongly chasing a certain feeling and experience throughout the entire convention. But not experiencing the feeling did not mean that God was not there. He was still there, and His truths are still the same, equally valid and equally life-changing.
https://ymi.today/wp-content/uploads/2017/04/why-cant-i-feel-god.jpg
613
1024
Contributor
https://ymi.today/wp-content/uploads/2017/05/ymi-logo-black-3.png
Contributor
2017-04-06 10:00:33
2017-04-05 16:44:46
When I Couldn't Feel God