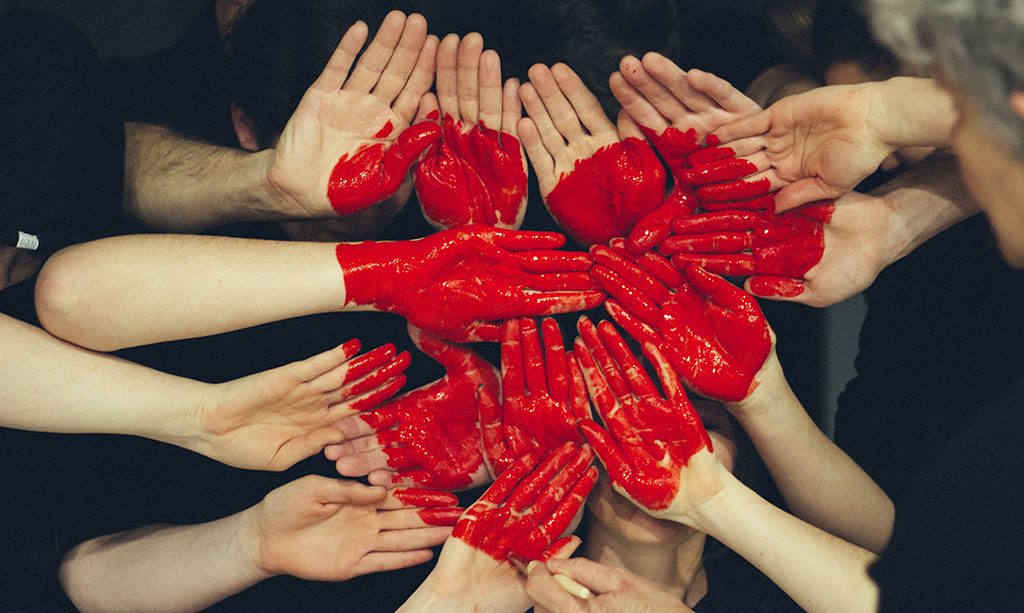 Written By Amy Cheong, Australia
Three months ago, I took a nervous step off a plane onto Australian soil (or rather, concrete pavements), after an incredible nine months in another country. This re-entry to my home country marked the end of a life-changing journey of working in a developing country.
Having gone through the experience and dealing with reverse culture shock, I don't think I'll ever see Melbourne the same way again. I now better appreciate the blessings I have back home.
Blessed with wealth.
One day, I left my iPhone on my office desk. It caught the attention of my colleague, who asked me what it was; I told her it was my hand phone. At home in Australia, my friends refer to it as a "dinosaur" as it is an old model—a few "iPhone generations" behind most phones in Australia. "I don't usually change my phone until it breaks or if my brother hands me his old one after he's upgraded his own," I told her.
Her response shocked me. "Well, for people here, it's still very new."
It immediately struck me how many Australians can buy the latest iPhone without blinking an eye. On the other hand, the vast majority of people around me could not afford to keep up with the numerous upgrades and trends.
Since coming back, it's become clearer to me that the majority of Australians are blessed with a considerable wealth which much of the world does not have.
Blessed with choice.
She was a few years older than me, but had never gone to university because she could not afford to. She had never met her biological parents, but treated her adoptive family as if they were her own flesh and blood. She clung onto God more than anyone I had ever met before. She was dedicated and committed in her work; and was generous with her time and the little money she had.
Before meeting this lady at the church I was attending, I had never noticed the array of support and choices that surround me. It's not as if I was more "worthy" to be granted access to the choices than she was; it was simply the fact that she was limited by the environment she lived in.
Education, health, transport, and community services are easily accessible and affordable to the majority of people where I live. Each of us has numerous opportunities to grow, learn, and pursue our passions, unlike many others in countries around us. By God's grace, we face little hindrance and oppression.
Blessed with food.
In the last three months of my time overseas, an El Nino-associated drought crippled the supplies of locally-grown produce and left many people starving. During that period, I didn't get the chance to eat onions and carrots. But I could still afford the imported foods which made it to the aisles of supermarkets—though, of course, the prices were ridiculously inflated! To be honest, I struggled through this season (feeling almost like Tom Hanks in Cast Away), but in comparison to people around me, my "suffering" was minor.
This whole episode made me rethink the way I use certain words. Too often, I realize, I would say "I'm starving" in first-world kind of way—casually and flippantly. The truth is, I was so far removed from poverty that I was barely aware of the everyday struggles people around the world go through.
As Australians, we are blessed with meals that appeal to both sight and taste, incredible food artistry, and luxuries that are scarce in most parts of the world.
Blessed to bless the nations.
May God be gracious to us and bless us and make his face shine on us—so that your ways may be known on earth, your salvation among all nations. May the peoples praise you, God; may all the peoples praise you. May the nations be glad and sing for joy, for you rule the peoples with equity and guide the nations of the earth. May the peoples praise you, God; may all the peoples praise you. The land yields its harvest; God, our God, blesses us. May God bless us still, so that all the ends of the earth will fear him.—Psalm 67 (My emphasis)
This psalm has helped me see Australia's blessings in a bigger context. The words "so that" shows that God blesses His people with a purpose: He wants us to make His ways and His salvation known among all nations.
As a Christian, I've been challenged to think about how I am using my wealth, choices, and resources for His glory. As a nation, we need to consider how we are reflecting His ways to other countries.
With all that we have been blessed with, it's my prayer and hope that we continue to remember those beyond our borders. Our individual choices reflect not only our collective nation, but also the God we believe in.
This article was first published here under the title "Blessed Beyond Borders". This version has been edited by YMI.
https://ymi.today/wp-content/uploads/2016/09/Blessed-to-bless-others.jpg
613
1024
Contributor
https://ymi.today/wp-content/uploads/2017/05/ymi-logo-black-3.png
Contributor
2016-09-30 11:00:22
2016-10-05 11:11:17
Blessed to Bless Others