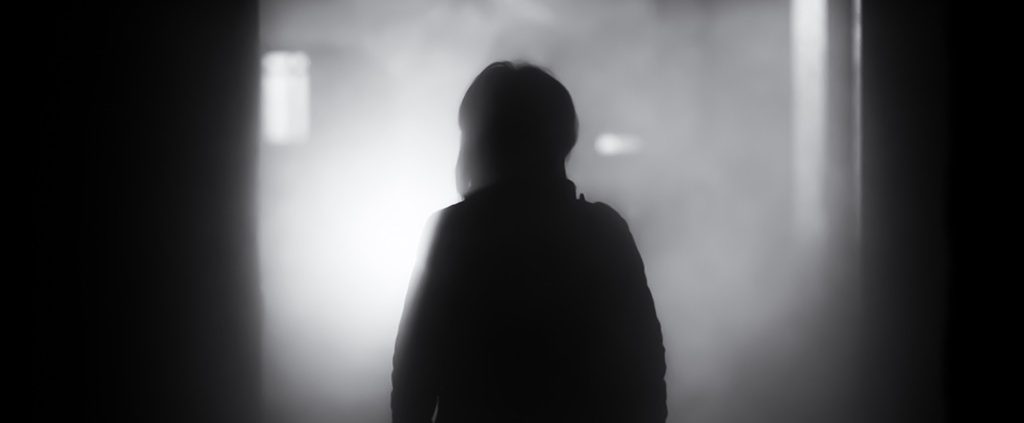 Written By Lee HE, Singapore
Have you ever felt God was withholding everything good from you? Have you ever felt abandoned by God? I definitely have.
Although I didn't grow up in a Christian family, I went to a mission school and always believed in the existence of God. I was used to people telling me that God will always be there for me. But I didn't feel that way in recent years.
I had entered into one of the worst junior colleges (JC) in Singapore. I fell out with my classmates because of some miscommunication. My then-boyfriend also left me. My life was falling apart.
I felt so abandoned by God. I was suicidal, and would lock myself in my bedroom every day thinking of ways to kill myself. I wanted to jump out of my window or overdose on pills but I didn't have the courage to end my life.
I knew I needed time to "fix" myself. So, despite objections from my family members, I took matters into my own hands and dropped out of school to take a gap year.
It didn't help that I was going to be baptized in a few weeks. Given my emotional and psychological state, I did not want to go ahead initially. But I decided to bite the bullet. After all, I was already in the last few sessions of Baptism Preparation class and I didn't want to redo the class in the future.
Although my decision to be baptized was not motivated by the sincere intention to declare myself as a born-again Christian, it turned out to be a blessing in disguise. As part of the baptism process, I had to appoint my own godparents who would be in-charge of my spiritual well-being. Not only did I gain a new spiritual family, my godparents helped me to grow as a Christian.
During my gap year, I took up a stint as an admin assistant in the same company as my godfather. Whenever I got to work with him directly or when we went out for lunch, he would always share with me Bible stories and explain the meaning behind them.
One of the ladies at work whom I was close to was also a Christian. She repeatedly reassured me that if God wanted to open doors for me, He would. Hearing that from her convicted me of the reality of God and brought me to tears.
That was when my heart started to soften. I started to understand that God hadn't forsaken me like I had initially thought. If God didn't care about me, He wouldn't have bothered to place these people in my life.
A year later, I reluctantly enrolled into a Chinese Media & Communication Diploma course at a local polytechnic. Although my command of the Chinese language wasn't too bad, I hated it and really dreaded entering into the course. I really wanted to go to a JC badly since I felt it would increase my chances of qualifying for local universities.
Again, it wasn't a smooth-sailing for me in polytechnic as I struggled with the language. And because I wasn't very interested in the language, I didn't make a lot effort to improve. I also struggled with working with my group members for projects.
Nonetheless, God didn't give up on me. During one of my deepest and darkest moments, God revealed Exodus 14:14 to me, which said: "The Lord will fight for you, you need only to be still." I learned that I did not have to be anxious or discouraged when the situation seemed hopeless because God had my interests at heart.
And God started to open doors and opportunities in my life. The first was helping me figure out what my passion was, through a particularly inspiring journalism lecturer. As she shared her stories, I realized I wanted to be like her. I dreamed of being a war correspondent, to cover the lives of those affected and give them a voice on the global platform.
The second was giving me a six-month internship at a local English newspaper publication, which I ended up staying for a year. Coming from a Chinese language course, I initially thought my chances were slim so I was literally jumping for joy when I found out I was selected.
God also gave me great friends during my time in polytechnic, especially those from Campus Crusade for Christ. They blessed me immensely, showing me love in many ways—by helping me out with my studies, or lending a listening ear or even just fellowship.
Through my own life experience, I've come to understand the saying: "When God closes one door, he opens another." Despite closing all the doors that I wanted, He led me to walk another path and live another life—a life I never thought I would. Although it seemed as though He had taken away everything I thought I deserved, He actually had given me so much more.
https://ymi.today/wp-content/uploads/2017/09/Has-God-Abandoned-Me.jpg
613
1024
Contributor
https://ymi.today/wp-content/uploads/2017/05/ymi-logo-black-3.png
Contributor
2017-09-25 10:00:18
2017-09-22 11:47:30
Has God Abandoned Me?