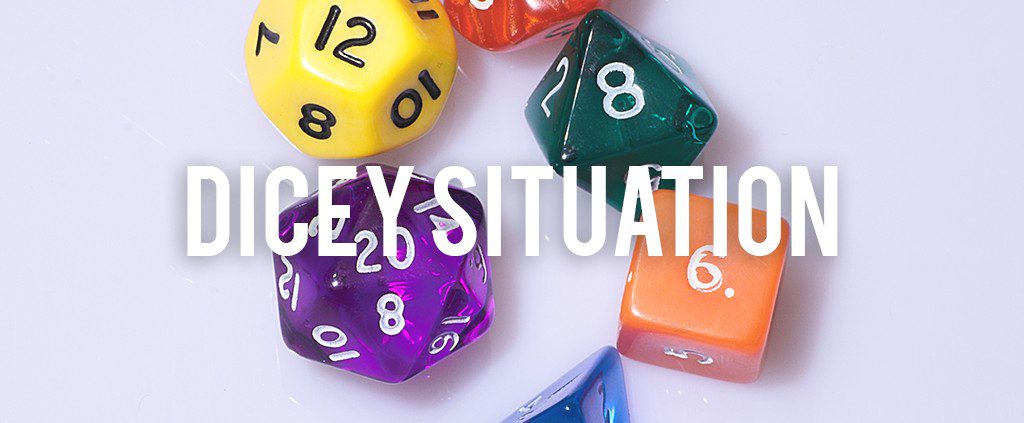 Written By Shawn Quah
There is a game I play called Dungeons and Dragons (D&D). It is one of the oldest role-playing games, and according to Wikipedia, "the best-known and best-selling role-playing game" as of 2006. It was created to be played using defined rules, pen, paper, dices and of course, one's imagination. While some of the rules have evolved over time, it is still a classic favorite to this day.
The success of the game could be due to the exhilaration one gets from pitting his skills and wits against a "Dungeon Master"—the person who creates the challenges. There is nothing like winning the challenge by a nose, especially when it all boils down to a dice roll to critically strike an enemy, or making a "savings throw" to overcome the dreaded "hold person" spell.
However the reverse is also true. Rolling a bad dice and causing your character to "wipe" (die) can be devastating especially when you roll a "1" (a dice roll of "1" in all situations is considered an automatic fail).
Similarly, in life, there are risk and chances we take every day, but unlike D&D, we don't get a chance to re-play or re-form a character once we "wipe." As such, whatever decisions we make now is crucial. What are we living for? What happens to us once we pass on? These are questions we ought to ask ourselves now and not later.
While life is mostly unpredictable, there is one thing that is guaranteed. One thing is assured to us forever, one thing that takes away that "savings throw" dice roll, where we never need fear that we would end up with a "1" and automatically fail.
It is salvation in our Lord and Savior Jesus Christ.
Regardless of our state in this life and the mistakes that we've made, belief in Jesus takes away that dice roll—the uncertainty of whether we have won or not. In Him, there would no longer be any doubt in the afterlife as our salvation through Him is secure. We no longer have to worry about the off chance of making a mistake that costs us everything, for our Lord is sovereign over all and we can place all our cares and concerns on Him.
I am reminded of John 14:2 where Jesus states, "In my Father's house are many rooms. If it were not so, would I have told you that I go to prepare a place for you?" (ESV)
Jesus promises that our place in Heaven is assured. Even in our everyday life, we need not worry about that "dice roll" for every situation and in any decision we make. By bringing our worries to the Lord in prayer and seeking what He has for us in life, we can walk confident knowing that we have placed our cares in His hands. Here's a verse from the Bible, one that gives me assurance in life, and I pray that it will be too for you.
"The LORD is near to all who call on him, to all who call on him in truth." —Psalm 145:18
https://ymi.today/wp-content/uploads/2014/08/Dice_typical_role_playing_game_dice.jpg
613
1024
Shawn Quah
https://ymi.today/wp-content/uploads/2017/05/ymi-logo-black-3.png
Shawn Quah
2014-08-28 10:00:13
2020-02-24 16:39:52
Life is not just Dungeons and Dragons