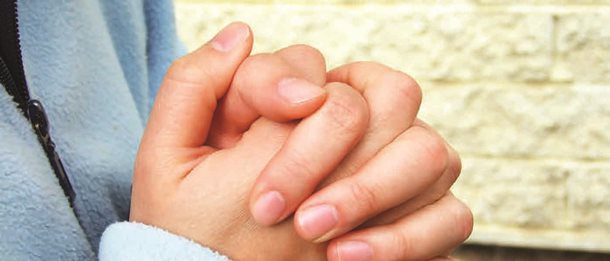 October 3, 2014
READ: 1 Samuel 12:16-25
As for me, I will certainly not sin against the LORD by ending my prayers for you (v.23).
My friends' marriage is on the rocks. For months, as they received counselling, I thought they were going to make it. But now I'm full of doubt.

Things have turned so sour in their relationship that last night as I prayed, I had little hope. I wondered, Why pray if there's no chance (or so it appears) they will reconcile?

When I admitted to God that I'd grown weary of talking to Him about this couple (as I know my own friends have experienced when praying about my personal struggles at times!), the Holy Spirit prompted me to turn to His Word. In doing so, I was reminded to . . .
Continue to lift them up in prayer, "asking God to help them; intercede on their behalf, and give thanks for them" (1 Timothy 2:1; see 1 Samuel 12:23).
Remember that Jesus "is able, once and forever, to save those who come to God through him. He lives forever to intercede with God on their behalf" (Hebrews 7:25).
Trust that God "will not abandon his people, because that would dishonour his great name" (1 Samuel 12:22). That will include the struggling married couple I know who have publicly professed faith in Jesus.
Believe that what Jesus taught His disciples remains true today: "If you had faith even as small as a mustard seed, you could say to this mountain, 'Move from here to there,' and it would move. Nothing would be impossible" (Matthew 17:19-20).
Exhort friends to "make sure now that you worship the LORD with all your heart, and don't turn your back on him" (1 Samuel 12:20).
We have a God who understands that we grow weary, and He invites us to cast our burdens on Him. He alone can give us rest and the strength to carry on in prayer and good deeds (Matthew 11:28). —Roxanne Robbins
365-day plan› Matthew 28:16-20
MORE
Read James 5:16 and consider what wonderful results God has produced in response to your prayers.
NEXT
Unsure how to pray for someone? Ask God to show you. What can help you to persevere in prayer this week?
https://ymi.today/wp-content/uploads/2014/10/ODJ_031014.jpg
261
610
YMI
https://ymi.today/wp-content/uploads/2017/05/ymi-logo-black-3.png
YMI
2014-10-03 00:00:00
2014-09-30 16:48:52
ODJ: persevere in prayer