Written by Ng Jing Yng
Janielle Beh was 15 when her family moved from Malaysia to Australia. One day, she chanced upon a book by a Rwandan author in the local library and was gripped by the harrowing experiences Rwandans went through during the genocide against the Tutsis in 1994.
She shut the book and whispered a prayer to God, "Lord, take me to Rwanda one day to use music to reach out to young people there."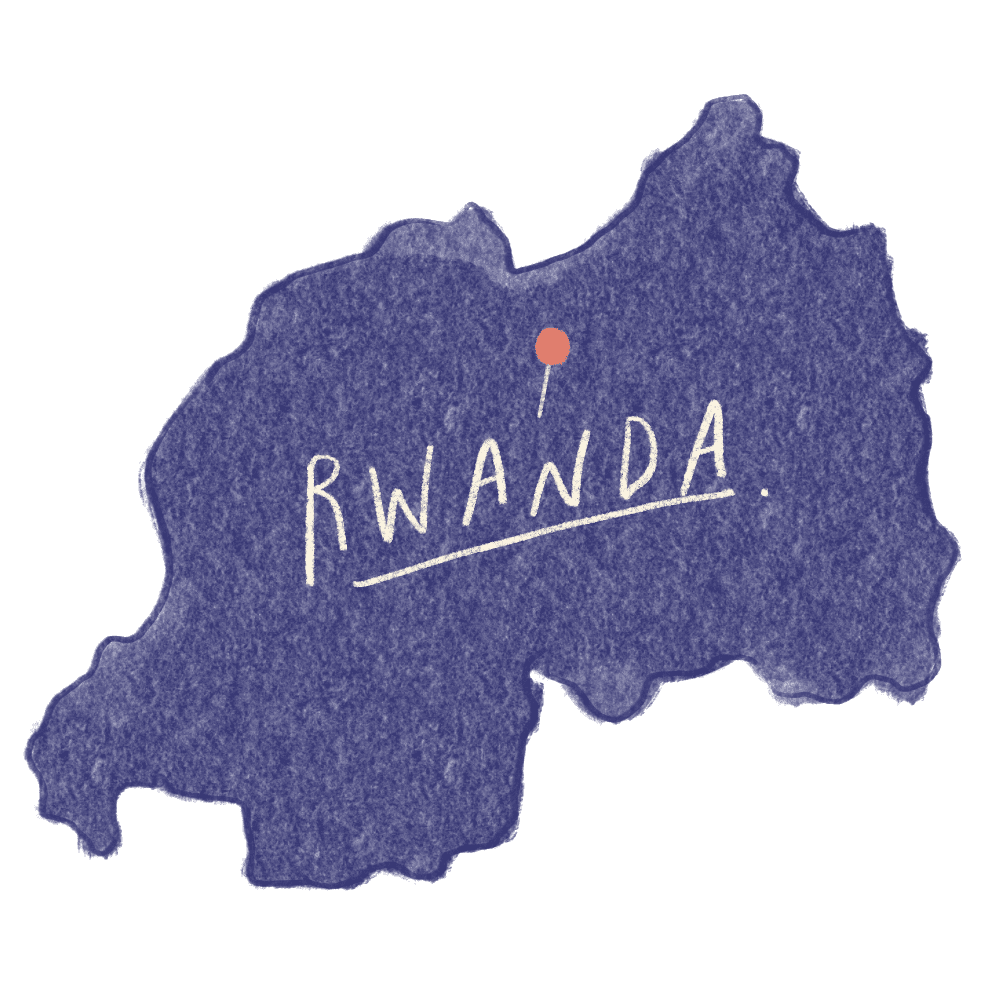 God answered the prayer in more ways than one.
Today, she is married to a Rwandan, and the couple is serving together in the mission field to bring healing to the people in Rwanda and beyond.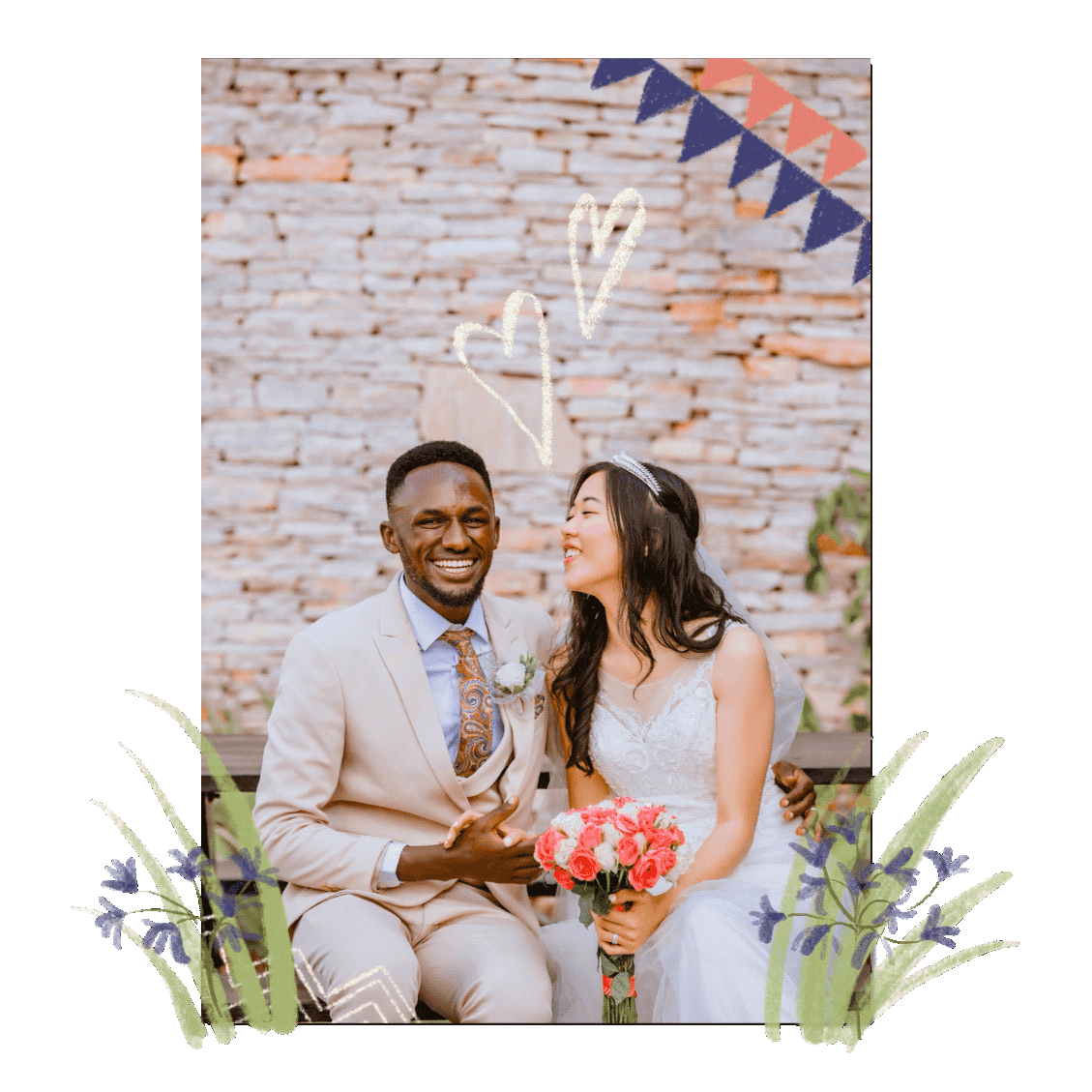 Baraka and Janielle on their wedding day.
As Janielle, 29, and her husband Baraka Espoir, 31, narrated their love story, they shared about how God intricately arranged their lives to coincide—despite hailing from two ends of the world and growing up in vastly different cultures. 
Music and worship as the common connection
With the burden for Rwanda in her heart, Janielle continued to pursue her university studies in music in Australia. Armed with some pocket money, she started sponsoring a young girl in Rwanda, believing that it was a starting point for her to do something for the people of Rwanda.
In 2015 after she finished her studies, an opportunity arose for her to visit her sponsored child in Rwanda. Janielle sought God to open doors to connect her with other local Christians who were also passionate about music, youth and discipleship ministry in Rwanda during her trip. 
God linked Janielle with young Rwandans who were involved in Campus Crusade for Christ and high school ministry. And as He would have it, some of these youth workers are childhood friends of her future husband, Baraka. 
Baraka leading worship in the Africa Let Us Worship (AFLEWO) interdenominational music ministry.
However, she never got a chance to meet Baraka in person during those mission trips to Rwanda as he was pursuing his studies in counselling psychology in Kenya at that time. The very first time they connected was online, when a mutual friend in Rwanda shared a video clip of Baraka singing a worship song with a bunch of young people. Janielle commented on their vibrant singing, and asked if they were a youth group. To her surprise, Baraka responded that they were all his siblings!
"I remembered being very impressed at how he was the oldest sibling and leading all his six siblings in worshipping God," said Janielle. 
But she did not think much about their interaction. Her love for teaching music subsequently took her to Afghanistan for three years, where she taught children and youth at the Afghanistan National Institute of Music. 
The next time they spoke was five years later in 2020 when Janielle was back in Australia, her teaching work in Afghanistan interrupted by the COVID-19 outbreak and travel lockdown. During those months of online work, her passion for Rwanda resurfaced as she embarked on a research project about music in Rwanda. She wanted to interview a list of Rwandan friends who were involved in music and worship ministry.  
Baraka was one of them.
"That was our very first actual encounter via Zoom, where my initial interview questions turned into a two-hour long conversation, and we found ourselves getting to know each other's life mission," said Janielle. 
"After hearing his story, I felt as if he was a puzzle piece connected to my piece, as we shared the same calling to use music and the gospel to administer healing. For him, counselling was his avenue for missions, and teaching was mine. We were two sides of the same coin." 
A time of waiting on the Lord
As for Baraka, he already knew Janielle was "the one" after their Zoom call. 
During his youth and adult years, Baraka was heavily involved in worship and music ministry. He traversed across Rwanda, Uganda, and Kenya for study, work, and ministry. As such, he also had opportunities to meet many people and had women who were attracted to him.
But something prompted him to wait for God's confirmation before dating. He was very sure that he wanted a wife who shares the same passion for mission and outreach, and made a firm decision to not date anyone until he met the person he knew he would marry.
"I believed that the beginning of my marriage is not supposed to be the end of my mission. Rather, my mission will be brought to another level because of my marriage," added Baraka.
When he spoke to Janielle, he knew immediately that she was not someone who would make him go cold in his passion for God.
"When she spoke about working and serving in Afghanistan, I knew it already," he said. "Hardly anyone will leave Australia to go and serve in Afghanistan."
Having prayed earnestly for years, Baraka felt the strong conviction that his years of waiting for a spouse was now over.

Looking at Janielle, he said: "I prayed for someone who loves my country and understands me and my culture, so there will be less of a struggle during our marriage."
"But I sometimes think she even knows and loves my country more than I do!" added Baraka.
Janielle visiting her Compassion sponsored child in Rwanda.
Resisting the fear of missing out
Janielle, on the other hand, decided to take cautious steps even as she felt attracted to Baraka after their Zoom meeting. She had also been praying and waiting, and sometimes wondered if God had created her for marriage. For her, the solitary years in Afghanistan had taught her to trust in God for nothing less than the right person.
Janielle shared that in the past, there were times when she was tempted to say "yes" to a potential suitor who might not totally fit the bill.
"But prayer taught me to give up my fears concerning both marriage and singlehood," she added. 
Janielle turned to her parents as her first port of call to confide in about her feelings for Baraka. Knowing that they prayed incessantly for her, she also trusted them to point out any "red flags" as they did with previous suitors.
During Janielle's parents first meeting with Baraka, they "connected supernaturally with no barriers whatsoever," said Janielle. She was then convinced that Baraka was indeed the man God had in mind for her.
Nonetheless, hurdles remained for them to meet in person as the COVID-19 pandemic restricted overseas travel. They admitted that it was an agonising time of waiting in suspense, not knowing when they will be able to meet. 
Together, they held onto God to create an opening for them.
Finally, in January  2021, after several months of resuming work in Afghanistan, Janielle was able to travel to Kenya, where she met Baraka for the very first time in person.
"Instantly, we felt the confirmation (for our relationship)," said Janielle. And after finishing up her last four remaining weeks of her teaching contract in Afghanistan, she moved to Rwanda and the couple got engaged in June 2021.
Taking their missions to new heights
The couple just celebrated their first wedding anniversary recently in June, where they made a trip to Asia to attend a missions conference in Singapore and visit Malaysia, Janielle's country of birth. It was also the first time that Baraka physically met with Janielle's parents, who flew in from Australia, and her extended family. 
Janielle candidly shared that the past year was not without its challenges, as she had to adjust not just to married life, but also the cultural differences that come with living and working in a new continent. 
For instance, Rwandans are more free-spirited and do not stick to a strict daily routine. They also have a strong community culture–so the couple has had to get used to having their schedule disrupted as people would drop in unannounced or make invitations on short notice. 
She also noted that the genocide has left a deep scar on Rwandans, and as someone with a boisterous personality, Janielle has found it challenging to connect with the solemn and reserved nature of the people, and to adapt her emotions according to the occasion. 
Even for Baraka, the strong community culture in Rwanda had a bearing on him and their marriage in unexpected ways. As a couple, they've found that questions or concerns from family and friends regarding their life choices are to be expected. For instance, when they chose to quit their jobs, believing God was guiding them in a new direction. 
Through these challenges, the couple learnt to pray together to support one another when the other party might be emotionally weak, and to ultimately seek and obey God's counsel for their lives, and have increasingly seen blessings showered upon them throughout their marriage journey.
Likewise for Janielle, she recounted a time when she felt down and Baraka started taking out his guitar to worship. She soon felt the darkness being driven away and was reminded of the importance of husband and wife serving each other, as well as allowing themselves to be served by the other party.
As they've prayed together, they've also seen how God has come through for them–from providing freelance music teaching and counselling opportunities when they were in between jobs, to opening doors for them to visit countries that God has placed on their hearts, like Singapore and the Philippines. 
In the days to come, the couple is planning to run healing and reconciliation workshops across Africa. Janielle is excited to see how God is going to use their passions in music, counselling, and education to bring Christ-centered healing to the communities that have been wounded, socially, spiritually, and emotionally, due to years of ethnic and social strife.
Baraka and Janielle's desire is to use counselling, music, and God's Word to bring healing to the people in Rwanda and beyond who have been wounded by ethnic strife. 
They also hope that the Lord will open doors for them to bring their healing and reconciliation ministry to Asia and Middle East, and to other parts of Africa like Sudan, Liberia, and North Africa.
But before that, the couple is planning to move to Australia for a season, for a time of rest and connecting with Janielle's family there, and to start planning for their own family. 
Summing up her years of waiting for the right partner, she said: "I constantly remind myself that God knows everyone. He will fit me with the person in line with the work He called me to do."
And indeed, He has done so for Baraka and Janielle and will continue to do the same for many others who choose to hope in Him.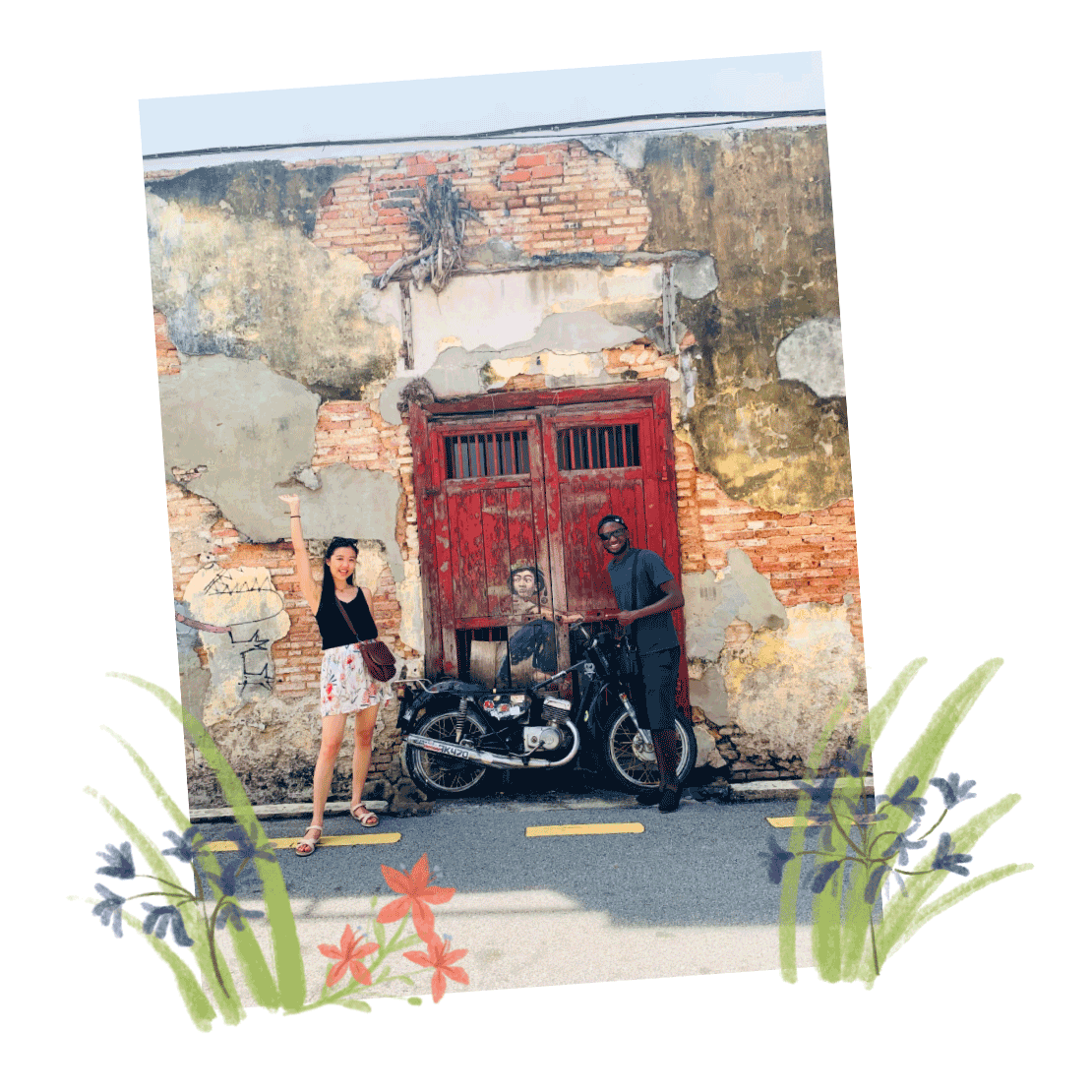 Baraka and Janielle in Penang, Malaysia during their recent trip to Asia.
https://ymi.today/wp-content/uploads/2023/09/Baraka-and-Janielle.png
613
1024
Contributor
https://ymi.today/wp-content/uploads/2017/05/ymi-logo-black-3.png
Contributor
2023-09-07 11:00:37
2023-09-07 15:17:55
Baraka and Janielle: How God Called a Couple 7,000 Miles Apart to the Same Mission