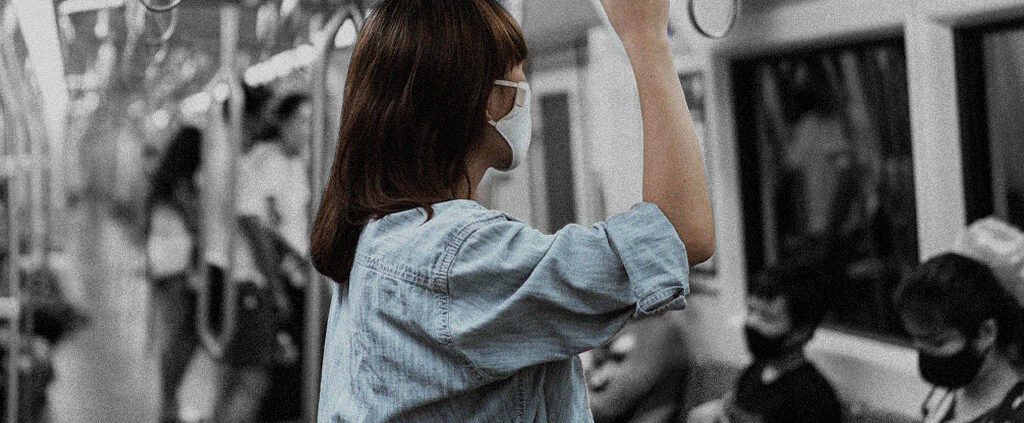 A few nights ago, I got a call from my son because he had a bad day. And because he let me into his world and the ways he felt exposed, I got the chance to care for him and even make him laugh.
While lifting weights this morning, I listened to a podcast by Dr. Curt Thompson, author of The Soul of Shame. In a lightbulb moment for me, Thompson pointed out that vulnerability is a bid for connection. Wanting to be seen. Found. 
And the alternative to vulnerability? Shame. Feeling the need to hide.
We've all felt that—how choosing to be vulnerable means creating space for connection, but also for rejection, even harm.
Thompson goes back to Adam and Eve, how they came into this world naked–vulnerable. And in fact, we all come into this world naked and vulnerable. That's a bid for connection right there, when we're squalling and hungry and cold. From the moment we're born, Thompson says, we are "looking for someone looking for us." We need to hear someone say, "I'll find you." 
We will be found
I've reflected on this so much in the last year, through moments with loved ones that gutted me. I chewed on what I see of God in Luke 15, in the three stories Jesus tells—of the shepherd who leaves the 99 sheep to look for the one. The woman who lost her coin. And the prodigal son. He is a God who endures the long struggle to find us.
I believe it's a God-created desire. To be pursued, found, and embraced exactly as we are. Jesus hints at this in John 17:22-23: 
I have given them the glory that you gave me, that they may be one as we are one—I in them and you in me—so that they may be brought to complete unity. Then the world will know that you sent me and have loved them even as you have loved me.
God placed in us this desire to connect, and He knew we'd only find fulfilment, wholeness, through vital connection with Him. 
Starting with our relationship with God and expanding outward, we long for relationships where we're completely known and completely loved. The first couple find this in their marriage relationship to each other, too, before sin: They're "naked and unashamed" (Genesis 2:25).
I felt this profoundly as I endured a week that bent me physically and emotionally in half. And after so very many of those recently, my resilience felt so thin you could see through it. I didn't know my way out.
Two things then happened:
1. In a long, brutally honest phone call, my mom emotionally came to "find" me in a narrative of shame I couldn't shake. 
For more than an hour, she gently asked me questions, didn't settle for pat answers, and let me talk about all the things in my head that didn't sound entirely true, but sure felt like it. She helped expose the deep lies sticking inside my skull like superglue: That I deserved all the ways my life was bleeding out. That I should expect pain from God, because He wasn't as good as I thought, didn't love me in the ways I thought. 
Emotionally, it was as if I was shivering in a pitch-black valley, feeling the breath of wild animals on my neck. And then, through her questions and the space she made to listen to me, it was as if I felt someone's hand there in the dark: This way. We can find the way out together.
2. In one of the most vulnerable weeks of my marriage, my husband came to me in my emotional pit, and didn't see me as too mucky to go after. He held me. He listened. He came toward me when I felt like a burden, and too weak to be of use to anyone.
And in that vulnerable bid for intimacy of mine, I found connection. 
Still feeling unseen?
I know that's not always the case. It was hard to let myself be found by them partly because there were the times I'd longed for others to listen, to ask questions, to be curious about my soul, to say "tell me more" when I dropped breadcrumbs of my story. . . but got no response. 
But in times when others can't or simply don't love well, I think of 1 John 4:16: "And so we know and rely on the love God has for us." I choose to lean on the reality that He's the one walking with us through the valley, when there's no human hand to hold.
If you've known this kind of lostness, maybe you'll find comfort like I have in K.J. Ramsey's book, The Lord is My Courage:  Stepping through the Shadows of Fear toward the Voice of Love. (Another favourite is Aundi Kolber's Try Softer: A Fresh Approach to Move Us out of Anxiety, Stress, and Survival Mode–and into a Life of Connection and Joy.)
Working through Psalm 23, Ramsey argues: 
When a sheep is lost or hurt, a shepherd doesn't wait for them to find their way back to the flock. A good shepherd seeks their lost sheep. A good shepherd knows their sheep's worth and goodness is not contingent upon their capacity to find their own way back home.
I see how my mom and my husband reaching toward me mimicked God's own presence to me. And He opened my eyes to other ways my name was written on the palms of His hands (Isaiah 49:16): Lyrics of a song containing words I'd only thought in my head. Scriptures leaping off the page with their relevance to my situation. A small kindness that reminded me, He sees you. 
Considering how Moses asked God to show him His glory, what if I asked God to open my eyes, too, to the ways He sees me? To the ways I've never, ever been lost to Him?
And this is what all of us need to know, need to see, need to hear: I'm looking for you. I'll do the hard work to find you.
Who in your life might especially need to know and sense this about God right now?
How can you show them God's passionate pursuit of them—with the gift of your time, your interest, your questions, your compassion, your eyes looking in theirs?
Here's a prayer for you, and for the people in your life who are still waiting to be seen and found—
Father, I feel so lost right now. But You say You seek me out (Ezekiel 34:11, Psalm 119:176)—even when I'm lost (Luke 19:10). 

Open my eyes to the ways You're not just looking for me, but are profoundly present with me right in this moment, and in the days ahead. I pray Your words from Isaiah 62:12: "And they will call them, 'The holy people, The redeemed of the Lord,' And you will be called, 'Sought out, a city not forsaken.'" 

Thank you that Jesus was forsaken so that You would never leave me (Hebrews 13:5).
This article is originally published on the author's blog here. This version has been edited by YMI.
https://ymi.today/wp-content/uploads/2023/04/When-You-Feel-Like-No-One-Sees-You.jpg
613
1024
Janel Breitenstein
https://ymi.today/wp-content/uploads/2017/05/ymi-logo-black-3.png
Janel Breitenstein
2023-04-27 10:00:33
2023-04-25 08:47:27
When You Feel Like No One Sees You