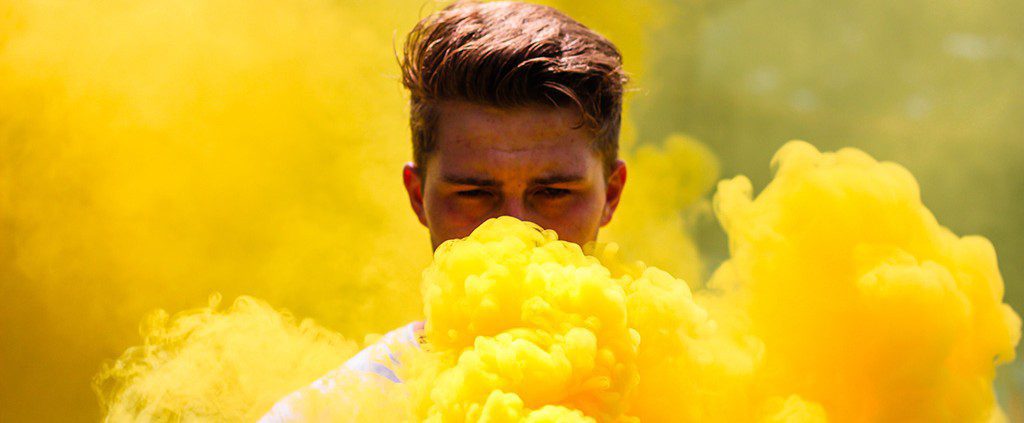 We weren't clearly "called" to Africa. That I know.
Though I'd longed to work overseas from the time my hair was in pigtails, my husband hadn't felt it would best utilize the way he was made ("I don't have the gift of evangelism", he says). I'd wrestled with this before we decided to marry and hadn't quite forgotten it, even though 10 years later found me half a hemisphere away from my dreams. I was smack in the middle of suburbia, complete with four little kids, the picket fence, and the dog.
I worked diligently to avoid thinking about the dreams I'd willingly put on hiatus, to cultivate contentment in what I realized was a rich and—though decidedly unsexy—still beautiful life. It was a different dream of mine, you might say. I wasn't spooning rice into the bowls of refugees, but feeding and discipling my own kids. I deeply believe in "faith expressing itself through love" wherever God puts us, even when we don't understand.
Cut to one April night. My husband arrived home late to me propped up on pillows after a long day of filling sippy cups and refereeing kid conflicts. He tilted his head curiously and said, "What would you think of us pursuing non-profit work overseas?" That's where I just about fell out of the bed.
A Google search unearthed EMI (Engineering Ministries International), a faith-based non-profit group of design professionals. They create hospitals, schools, clean water projects, and more for the impoverished while developing architects and engineers in poor areas.
So there we were, contemplating whether or not to sell 70 percent of our stuff in Little Rock, Arkansas (in the U.S.), and move to a continent I was sure was buzzing with malaria and typhoid. Honestly, I was thrilled. Africa was a dream I'd put on the shelf believing that "maybe God will explain one day why He said no", but now it seemed about to come true.
But even when circumstances seemed to be leaning that way, neither of us had any unshakable indications about God's will. Our emotions, though indicators of our desires, had been proven in the past to be rather fickle and unduly influenced. Honestly, we weren't sure if this was a calling from God that we couldn't ignore, or just an opportunity that God was giving us to serve Him. That's when my husband said something one night that I'll never forget.
"I don't know that this is a 'obey or disobey' kind of thing." You know, like I don't think we'll get eaten by some form of gigantic fish if we stay here in North America. He continued: "I think God is giving us a choice on this one. I think it's more like an alabaster jar. It would just be a beautiful act of worship to Him."
(That was a reference to the container of expensive perfume that a woman used to anoint Jesus just before He went to the cross, in Matthew 26:6-13.)
The thought stuck with me. I must confess I'm not the kind of person who's ever heard God speak audibly. Do I know His voice? Well, yes, I do. That's not to say that I, being 100 percent human and flawed, don't get His voice all jumbled up with the flawed attitudes and personal desires so artfully cloaked by my subtly conniving, work-in-process heart.
Sometimes I get it wrong. Sometimes I've gone with what would be the most awe-inspiring in the sight of other Christians. Sometimes I've gone with what's the hardest (because God must surely want me to do what I don't want to do, right?).
I know we sometimes get frustrated by ambiguity and all the things we don't know; all the things God doesn't tell us. We're more than willing to obey, but we just want to know exactly what He wants us to do.
But what I like about my husband's "alabaster jar" is the beauty of the choices God gives us. I don't have any "God told me" answers for friends questioning me on my decision to go to Africa (although I do know that those words can be a bit of a conversation killer . . . who wants to argue with God if He's said I should go?).
Honestly, sometimes I feel the temptation to add clarity for God. . . out of my own fear or lack of comfort. When I decided to marry my husband, for example, I was worried that I was "selling out" on what might be God's call overseas. Choosing a marriage over what might have been my "calling" sounded wrong. I wished I could get a clear sign from God so that I could say, "God came to me" or "God called me".
But honestly, what I had were inclinations following prayer, a multitude of wise counselors, and careful consideration of what Spirit-led wisdom looked like in the whole of Scripture, my heart, and my reality. (For example, part of what I knew I loved was cross-cultural interaction and understanding, and compassion for the poor—which I could experience in my own country and could therefore still carry my dream back home, in a way.)
Yes, I amazingly got to enjoy both dreams. But God's plans don't promise to wrap it all up so neatly this side of heaven. They're not a lucky charm to happiness and prosperity.
I find poignant the cautionary words of Peter Scazzero, an American pastor and author in the book Emotionally Healthy Spirituality: Unleash a Revolution in Your Life in Christ, as I steer away from taking God's plans into my own hands: "I, like Abraham, had birthed many 'Ishmaels' in my attempt to help God's plan move forward more efficiently."
Recently, I also heard a sermon by Francis Chan, another American pastor and author. Chan acknowledged he was only about 70 percent confident of what God wanted him to do in a major decision he'd described, and about 90 percent in marrying his wife. Instead, he talks about what he dubs "prinking"—praying and thinking about what the mind of God would be on this.
One blog posting quoted Mother Theresa, who when asked to pray for clarity for a person, replied, "I have never had clarity; what I have always had is trust. So I will pray that you trust God."
Some of our decisions, I think, are just the option to love elaborately. Though my husband and I witnessed no writing on the wall, no dreams or visions that we could faithfully attribute to God, we knew that Africa had so much fewer resources than our developed country. In Scripture, God's heart for the poor—and the orphans and widows—compelled us to join Him. The chance to know Him more vividly, to worship Him through sacrificing the lives we knew and "stepping out of the boat" were simply . . . priceless.
What's your alabaster box?
This article was originally published on the writer's blog here. This version has been edited by YMI.
https://ymi.today/wp-content/uploads/2017/01/When-I-Dont-Have-Clarity-on-Gods-Will.jpg
613
1024
Janel Breitenstein
https://ymi.today/wp-content/uploads/2017/05/ymi-logo-black-3.png
Janel Breitenstein
2017-01-30 10:00:32
2021-03-10 13:04:10
When I Don't Have Clarity on God's Will