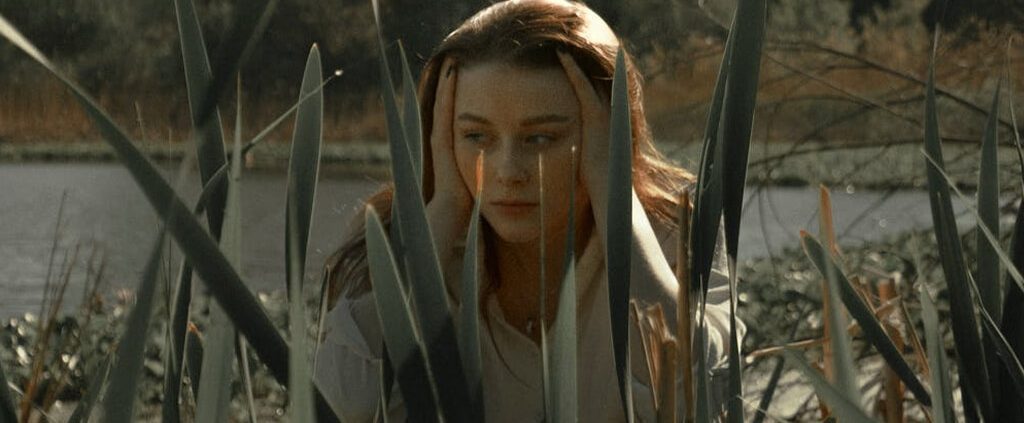 Written By Roxanne Sevilla, Philippines
Courage, dear child, was God's silent whisper to me as I welcomed the year 2015. I didn't understand it then, but I held onto His promise in Joshua 1:9, to not be afraid for He is with me. Little did I know that my greatest fear was about to happen.
Earlier in the year, my father was in and out of the hospital due to a heart problem. The doctors said that his heart was only functioning at 12%. Despite the slim chance of survival, God allowed him to live for a few more months.
But the day before my 23rd birthday, my father was rushed to the ER, after which his doctor said that he wouldn't survive the attack. I remember pleading with God then to extend his life a little more. It was then that the Lord impressed upon my heart the verse Romans 8:28: "We know that in all things God works for the good of those who love him . . ."
God took my father into His loving arms two weeks after my birthday—just enough time for us to exchange our "I'm sorrys" and "I love yous", and say our last goodbyes. During the last few days, my father also got to experience God's love through the people who visited and prayed for him.
After my father died, God continued to provide for us, from the hospital bills to even the memorial plans. People around me, family and close friends, reached out to us and gave generously, even though we never asked.
By God's grace, we were also able to hold Christian memorial services for my dad, which we had hoped would help us reach out to our relatives. Some of our relatives saw how the Lord had worked through our family and wanted to know more about Him. And by His grace, they later came to accept Jesus as their Lord and Saviour.
It was also around this time that my mother began to know more about Jesus. Even though we had a hard time moving forward, God sustained us to press on and keep our faith.
The next hurdle
In 2019, I found myself in the pit of depression and anxiety. It was also the year that I found out that I was adopted, which worsened my depression. Dark thoughts and emotions came rushing in uncontrollably; and at one point, it led me to overdose on antidepressant pills because of an anxiety attack.
But God showed me that my life was in His hands. By the time I realised what had happened, I was really sleepy but not yet unconscious. So I immediately called my closest friends and my mentor from church, who came right away and brought me to the hospital. They also helped inform my family and stayed close to make sure I had support.
With the hospitalisations and a few run-ins at ER, I was thankful to be surrounded by a supportive Christian community, both from work and church, who prayed and journeyed with me. I also went to see a different psychiatrist and received new medication to help with my depression and anxiety.
Still, there were many days I found myself fearful and anxious, struggling to hold onto to the little faith that I had.
But it was during this difficult time that my mother stepped up in her faith and fervently prayed for me every day. On nights that I'd wake up with anxiety attacks, she'd sleep next to me, pray over me, and hug me until I fell back asleep. Her prayers gave me so much comfort and peace; I could feel the heaviness in my heart receding every time she prayed.
As my mum grew in her faith, she was also moved to surrender all her idols to God. My mum used to have altars full of idols. When she first accepted Jesus, pastors and counsellors explained to her the importance of fully surrendering these idols, but it was hard for her to do so. This was a gradual process, and it eventually happened with the help of a pastor who visited our home to explain and pray over her. A lot changed afterwards, and as she began to pray and read her Bible, her love for God grew more and more.
Despite everything, God reminded me to be strong 
As the year 2020 rolled around, "Fear not, arise!" was the theme of our church's prayer and fasting movement. My year started with a clear promise and reminder from the book of Joshua, to be strong and courageous—the same promise that God gave me back in 2015.
God was reminding me yet again to be strong, because I would soon face one of my biggest fears again. In October 2020, my mother passed away, five years after my father died.
In the two months that my mother got confined twice, I was consumed with fear and worries. But God spoke to me through Isaiah 43:1-3: "Do not fear, for I have redeemed you; I have summoned you by name; you are mine." Mama weakened as the days passed, and eventually the doctors found a tumour. She was diagnosed with stage four lung cancer.
The night my mother passed on, I felt so paralysed by fear and pain. Yet, being able to witness my mother's faith in God moved me to also remain faithful to Him. Her last words were, "Thank You, God"; she was fervently praying before she peacefully passed on.
Once again, God faithfully provided for my every need and brought me family members and friends who offered help, comfort, and prayers.
It's been more than a year since, and of course I still miss my parents, more than words can say. I am single, and an only child, and they were my life. When they passed, I couldn't help but feel like I didn't have any purpose anymore. 
But today, I am slowly learning to accept that life doesn't end there. I am trying to revisit my purpose and calling in life, to find new interests, hone my strengths, and regain my passion.
Now, I am looking for a new place so I can move out of my childhood home. Memories of my parents will always be in my heart, but I also know that both my parents would want me to live my life to the fullest.
God may not have answered my prayers for healing, but He has preserved me and given me peace, knowing that both my parents are in the best place. A lot of my friends have lost their loved ones as well in this pandemic, and because of what I've been through, I can understand their pain and reach out to journey with them.
God has used my greatest fears to show me the deepest faith that's possible in and through Him alone. I am learning what it means to say, "the Lord gives and takes away, blessed be the Name of the Lord" (Job 1:21).
https://ymi.today/wp-content/uploads/2022/03/When-God-Allowed-My-Deepest-Fears-to-Happen.jpg
613
1024
Contributor
https://ymi.today/wp-content/uploads/2017/05/ymi-logo-black-3.png
Contributor
2022-03-09 10:00:16
2022-03-09 08:43:21
When God Allowed My Deepest Fears to Happen