Title: What We Say to Ourselves vs What God Has to Say
Artwork by: YMI X @kaylaspalette
Description: Every day we engage in some form of self-talk. We tell ourselves things, whether deliberately or subconsciously, and they affect the way we think and live. Oftentimes, these things we tell ourselves may sound true and feel good, but if we sit down and really think them over, we'll realise that they can't really give us what we're looking for.
Scripture shows us how important it is to preach the truth to ourselves (see Psalm 42). And this truth can't just come from within us, given our imperfect and fickle selves. We need the perfect and unchanging truth that can only come from God Himself.
So when you find yourself rehearsing some of these lines in your head, we hope that these words from God will ring louder and truer to you.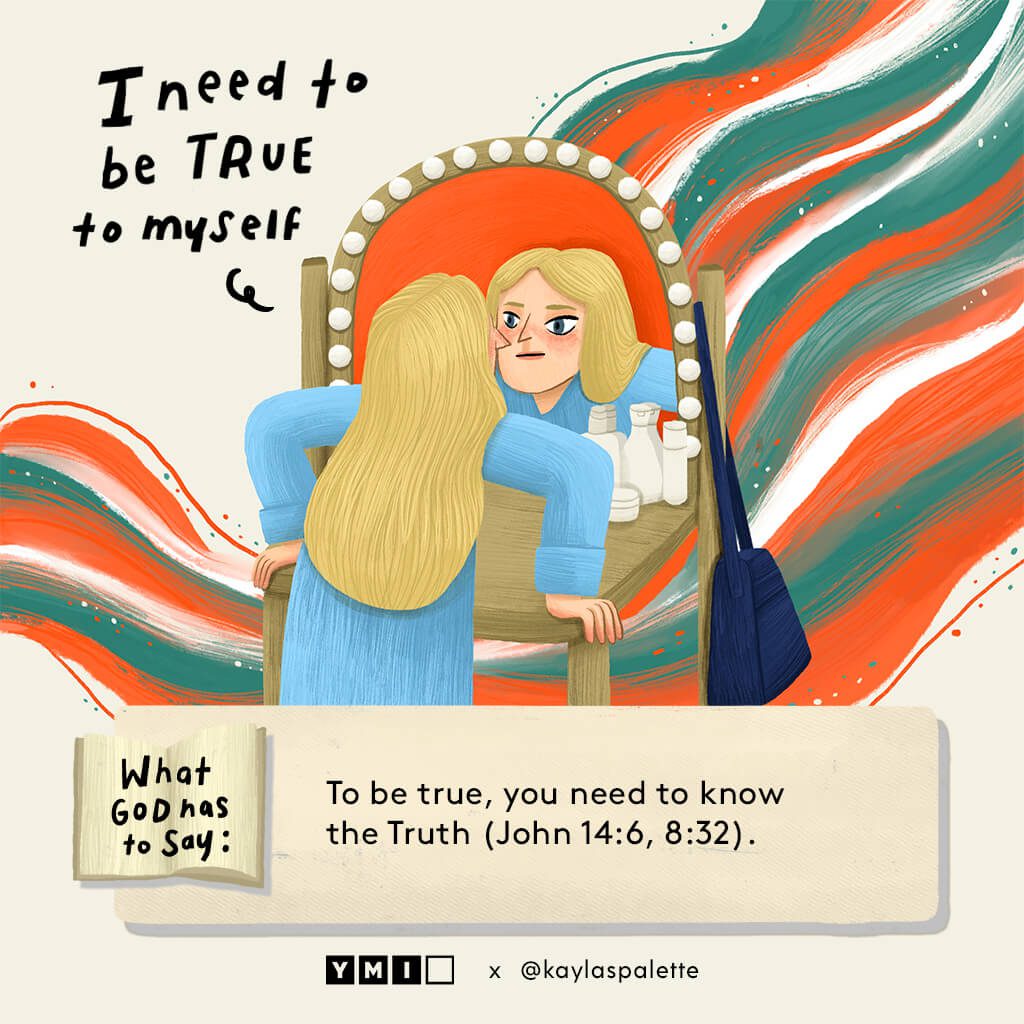 Jesus answered, "I am the way and the truth and the life. No one comes to the Father except through me. (John 14:6)
Then you will know the truth, and the truth will set you free. (John 8:32)
There's a popular song that goes, "You must be true to your heart!" And we can't help but agree. Everywhere we look, everything we watch and listen to, the message is the same—be true to yourself! 
Now God definitely doesn't say "Don't be yourself!" Instead, He tells us what is true: He made us in His image (Genesis 1:27). He created us and saw it was good, and His plan is to restore us to goodness through Jesus. Jesus is the Truth, and if we embrace and hold on to this Truth with all our hearts, then we will be the "true selves" that God created us to be.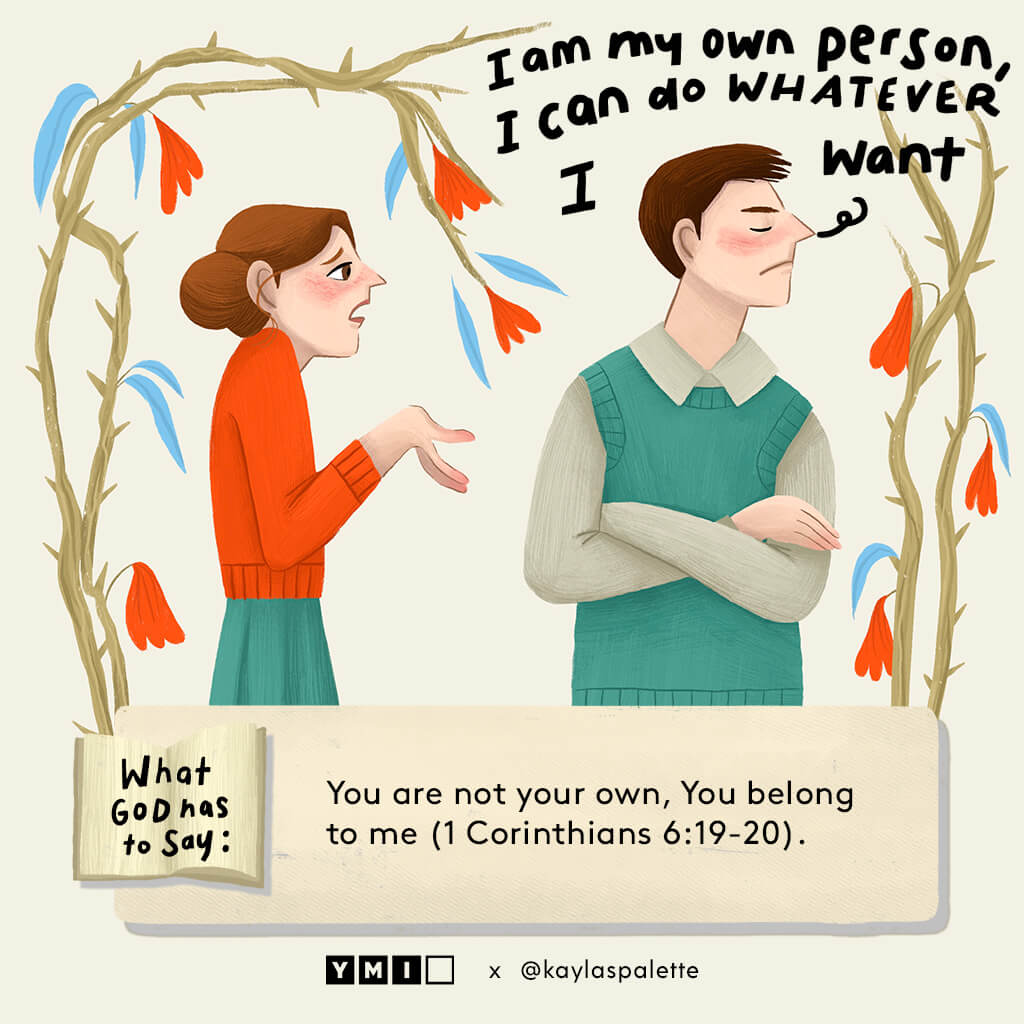 Do you not know that your bodies are temples of the Holy Spirit, who is in you, whom you have received from God? You are not your own; you were bought at a price. Therefore honor God with your bodies. (1 Corinthians 6:19-20)
For all the choices we have, we often don't make wise decisions for ourselves, especially when it comes to our body and health. It's easy for us to overindulge in what's delicious, fun, relaxing, pleasurable, and yet unhealthy in the long run. 
Which is why God reminds us that He redeemed us for a high cost, so that we can see our true worth in Him. We can choose to take better care of ourselves when we know we're accountable to God, who wants what is truly best for us.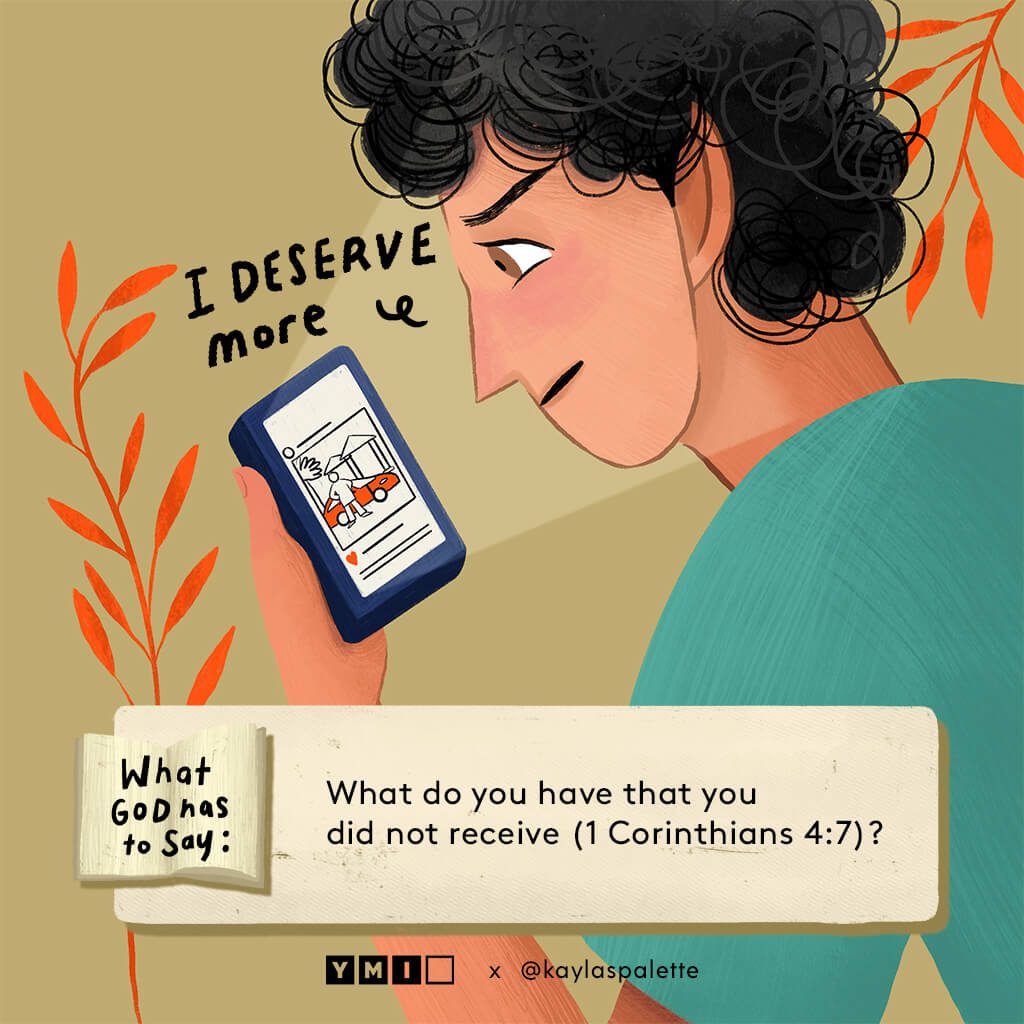 For who makes you different from anyone else? What do you have that you did not receive? And if you did receive it, why do you boast as though you did not? (1 Corinthians 4:7)
The world keeps telling us that we deserve all sorts of things—luxuries, recognition, autonomy—to the point that it becomes easy to feel dissatisfied and even angry when we don't get what we "deserve".
In contrast, God reminds us that all we have—our gifts, talents, even our life—are all from Him. This isn't to belittle us, but to save us from the pitfalls of pride and discontent, so we can experience the restfulness that comes from grateful and humble hearts.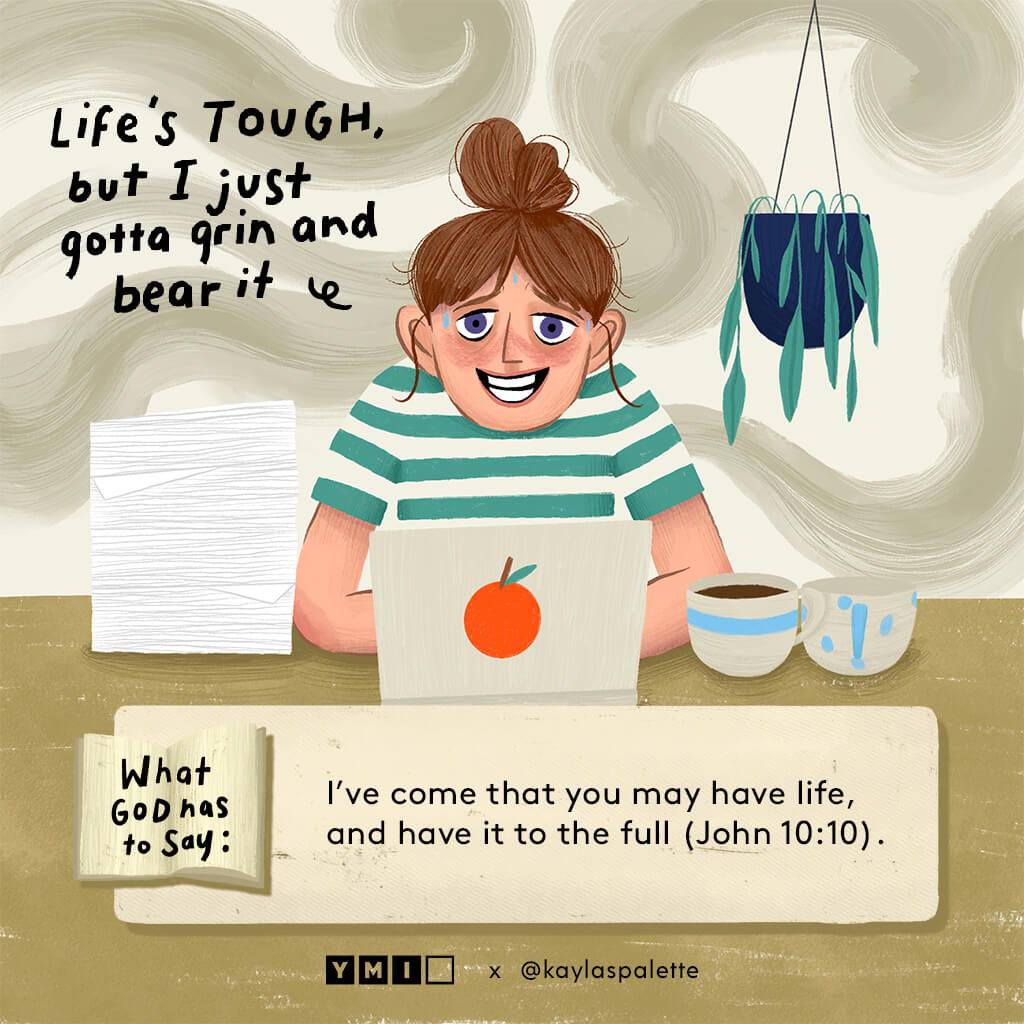 The thief comes only to steal and kill and destroy; I have come that they may have life, and have it to the full. (John 10:10)
Many times the challenges of life can really chip away at us. We get so tired and fed up, and become cynical, thinking that this is all there is to it.
But Jesus Himself offered life to the full, which means it's not all suffering and sadness. He promises that our joy can be complete (John 15:11). Our full life in Jesus has begun from the moment we receive Him, and will reach its absolute fullness when we meet Him again.
You have searched me, Lord, and you know me. You know when I sit and when I rise; you perceive my thoughts from afar. You discern my going out and my lying down; you are familiar with all my ways. (Psalm 139:1-3)
When we feel misunderstood, or when our pain becomes too much to bear, it's easy to feel isolated and alone. In these times, God can feel distant to us, impossible to reach.
But even when we feel this way, His words assure us that He is close to us. He sees and hears our thoughts, and He has compassion for us. Even when it feels like we're falling apart, He will hold us together, as He faithfully promised.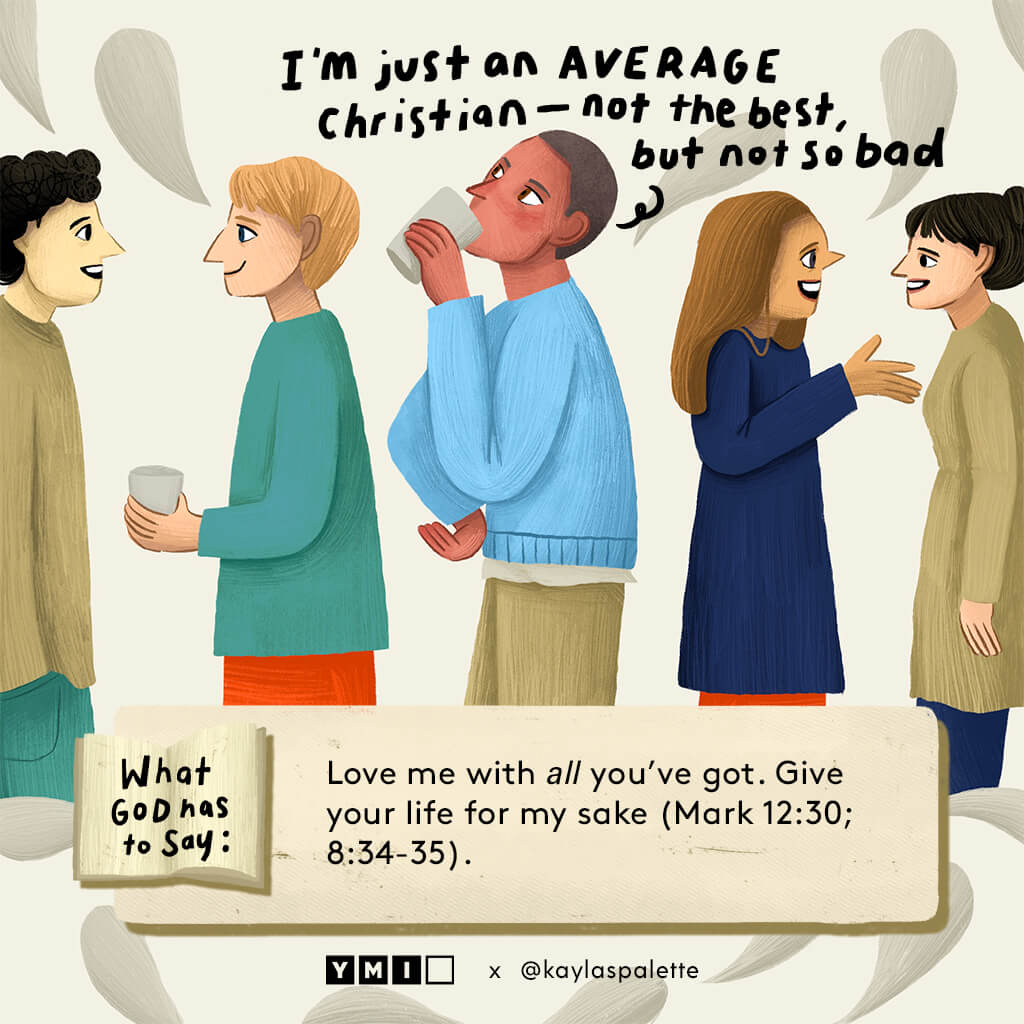 Love the Lord your God with all your heart and with all your soul and with all your mind and with all your strength.' (Mark 12:30)
Then he called the crowd to him along with his disciples and said: "Whoever wants to be my disciple must deny themselves and take up their cross and follow me. For whoever wants to save their life will lose it, but whoever loses their life for me and for the gospel will save it. (Mark 8:34-35)
Sometimes we think of ourselves as just "average" or "normal" Christians—people who go to church once a week, who read the Bible and pray from time to time. We're not "radical" like those who would move to another country to be missionaries, or those who'd join protests and fight for injustice. 
But God doesn't give us a checklist of to-dos and a range of acceptable scores so that we can hit "average" or "satisfactory" and say we're good. God loves us with all of Himself, and He wants us to love Him back with all we've got. Wherever we are, we can choose to go all out for God—to live boldly for Him and love Him in every way we can.
It is because of him that you are in Christ Jesus, who has become for us wisdom from God—that is, our righteousness, holiness and redemption. 31 Therefore, as it is written: "Let the one who boasts boast in the Lord." (1 Corinthians 1:30-31)
If any of you lacks wisdom, you should ask God, who gives generously to all without finding fault, and it will be given to you. (James 1:5)
The world tells us that it's all up to us to reach our full potential, that we can do anything and it's just a matter of willpower and choice. But when we fail to achieve what we think we should be able to do, we become disheartened and disappointed with ourselves.
God wants us to look to Him for wisdom, not so that we can never be independent and empowered, but because leaning on Him for strength and power takes away the burden of having to prove ourselves and do everything on our own. Whatever we can boast of, we can boast in the Lord and be glad that we have the most powerful Ally on our side.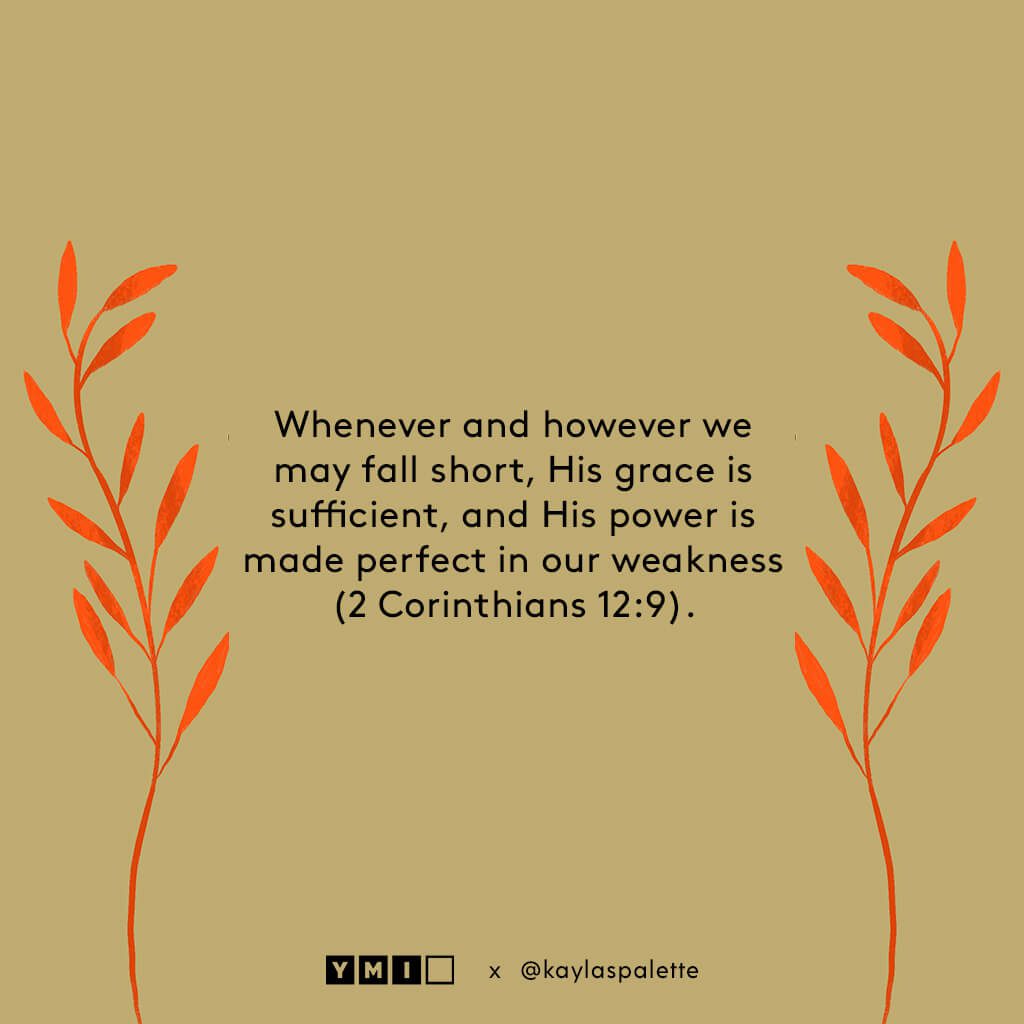 https://ymi.today/wp-content/uploads/2021/11/What-We-Say-to-Ourselves-vs-What-God-Has-to-Say-Featuredimage.jpg
613
1024
Kayla Abigail Salim
https://ymi.today/wp-content/uploads/2017/05/ymi-logo-black-3.png
Kayla Abigail Salim
2021-11-22 09:00:54
2023-01-20 11:04:20
What We Say to Ourselves vs What God Has to Say