Once upon a time, we went to work and behold, we could physically see our workmates. We swapped life updates and weekend plans as we made our morning coffees, we held afternoon teas celebrating birthdays and farewells, and for the fitness addicts, there were after work social soccer matches or workout sessions.
Alas, the arrival of COVID-19 has changed the way we work and interact with our workmates. And for some of us, we haven't physically met with our workmates for almost half a year now. In spite of that, we still have an opportunity to build a deeper relationship with them as we seek to carry each other's burdens (Galatians 6:2) and encourage one another (1 Thessalonians 5:11) in these trying times.
Here are a few tips on how to stay connected with our coworkers during COVID:
1. Let grace edge out bitterness
Sally (the single mom with three kids) is 10-minutes late for the all-important video meeting, and once she finally shows up, her mind is a million miles away. It can be easy to grow annoyed by Sally's tardiness, or to make snide remarks of how she's allowed her home life to run into her work life (it's all about keeping both separate, thank you!)
But we're all shouldering different burdens, and affected to different degrees. We may not know the full extent of our colleagues' home situation, so what we can do is extend grace to them—the very same grace that's poured out to us by God (Ephesians 1:7). Instead of hanging Sally out to dry, we can send her a private message, letting her know we care, and checking to see how she's doing.
2. Make Space for Creative Connections
Why not organize a virtual happy hour, and have people come with their snacks and a short update on how their week's been going? Or jump on an app for a round of games? Admittedly, it's not as exciting as heading out for lunch in a group, or having everyone in the same room to share a cake (but in the light of what's happening, how did we ever fathom eating a cake after someone blew out their candles on it?)
But yet, if we make the effort, connection can still happen. Heaping more video chats on to our never ending video calls may not be our thing, but it could be really encouraging for others if we're willing to place their interests above ours (Philippians 2:3-4). Yes, even if it means just one more video call.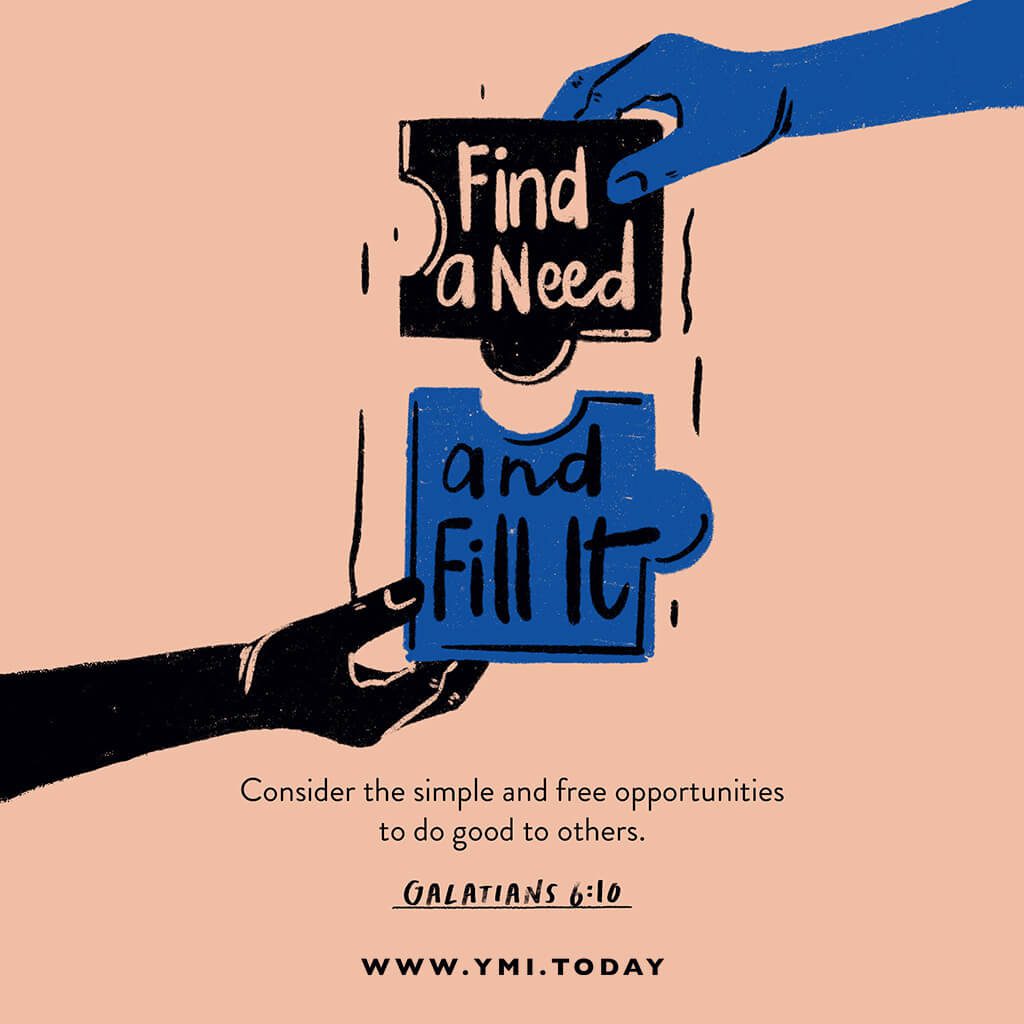 3. Find a Need and Fill It
When the world first went into lockdown, some of us might have utilized food delivery services and online shopping as a way of bringing cheer to others. While the novelty of surprise deliveries does not wear off, our budgets might be wearing a little thin over the course of the last few months.
However, there are ways we can seek to do good to all people (Galatians 6:10) that don't require a financial sacrifice. Serving our coworkers in a fun way can be as easy as sending our food-loving workmate a link to a new recipe site we've discovered, or a video on relaxation for the stressed out colleague. Especially if they're feeling overwhelmed, we can make sure they know they aren't alone in their trials, whether it's having to juggle work-life-kids, isolation, or loneliness.
4. Check up on Former Workmates
Remember Megan? She was one of our favorite colleagues with a ready smile and was willing to help with whatever needed doing. Unfortunately, she lost her job in the first round of lockdowns, and . . . we've been so busy trying to survive, we've not kept in touch with her.
Losing our jobs in a healthy economy is upsetting, but being unemployed in the height of an economic crisis is another level of devastation altogether. Now, more than ever, would be the time to walk out 1 Thessalonians 5:11, of encouraging and building one another up.
Taking the time out to drop our former workmates a message or a phone call, or if we know where they live, popping by with a homemade meal, shows they're genuinely loved and valued, and not just another nameless cog-in-the-wheel everyone forgets the minute they've left the organization.
It might be months before we're all back in our respective offices, but just because our workmates are out of sight, doesn't mean they have to be out of mind!
How have you been connecting with your workmates during this time? Comment below!
https://ymi.today/wp-content/uploads/2020/09/4-Tips-to-Connect-Better-with-Workmates-Through-Covid-feature-image.jpg
613
1024
YMI
https://ymi.today/wp-content/uploads/2017/05/ymi-logo-black-3.png
YMI
2020-09-08 10:00:46
2022-04-26 17:10:57
How to Stay Connected with Coworkers During Covid | YMI