Day 15 | Ecclesiastes 9:1-12
A couple of months ago, I spent nine long days sitting by my dad's hospital bedside. He had a sudden bleed in his brain while he was driving and the bleed was so severe that the doctors could not do anything about it.
My family knew that we needed to let him go. So we made the painful decision to let him pass away peacefully and painlessly without any artificial means of prolonging his life.
Planning my (then still alive) dad's funeral was intensely overwhelming. As the days passed by and I spoke to more and more funeral vendors, his impending death became more real. I wondered how life could change so much in a few short days—just last week we were having dinner and now he was comatose with a massive bleed in his brain, about to pass away.
As the mind-numbing reality of his death stared me in the face, it struck me that somebody will be planning my funeral too . . . someday.
In Ecclesiastes 9, the writer tells us that everyone, whether good or bad, religious or not, will arrive at "a common destiny" (v. 2)—death.
While this morbid certainty may make some people feel uncomfortable, we as Christians, have hope. In the face of illness and adversity, we can rest in God's sovereignty. Although His plans for our lives may surprise us (vv. 11-12), we can be sure that He never makes mistakes and His ways are higher than our ways.
With death being the common denominator, the writer reminds us of the advantage the living have—they, at least, know they will die. To me, this is a reminder of the opportunity we have to live our lives to the fullest while we can.
This knowledge of certain death helps us consciously number our days. Verse 7 gives us an idea of what we can do while we are still living. God has "approved" earthly enjoyment, giving it as part of His will for us. We are free to relish in His gifts of life (vv. 7-9).
For believers, we are aware that our time on earth is limited and that death will be a form of release and restoration from the pain and consequences of sin. That is why the writer exhorts us to do well in whatever we do before we go to the grave (v. 10). We are to make the best use of the time that God has given us and do our best in the work that He has entrusted to us.
A few distressing months and many depressing nights later, my dad's death is slowly making sense. I no longer view death as something sinister or a punishment—instead, it is the product of a sinful world. The solution to this is the gospel, for our hope is found in Christ's death, resurrection, and return. Although there is grieving, there is also glory.
And as I try to live more intentionally with this eternal perspective in mind, it helps me let go of the things of this earth that I often hold too tightly, and focus on finding ways to give myself and the time I have fully to the work of the Lord, knowing that the work we do in Him will never be in vain (1 Corinthians 15:58).
So while we still can, let's live our lives with purpose; treating each day as if it were our last. Because it's in recognizing that the things of this world will eventually fade away that we'll start to gain a better grasp on the glory and inheritance that awaits us in eternity.
—By Tracy Phua, Singapore

Questions for reflection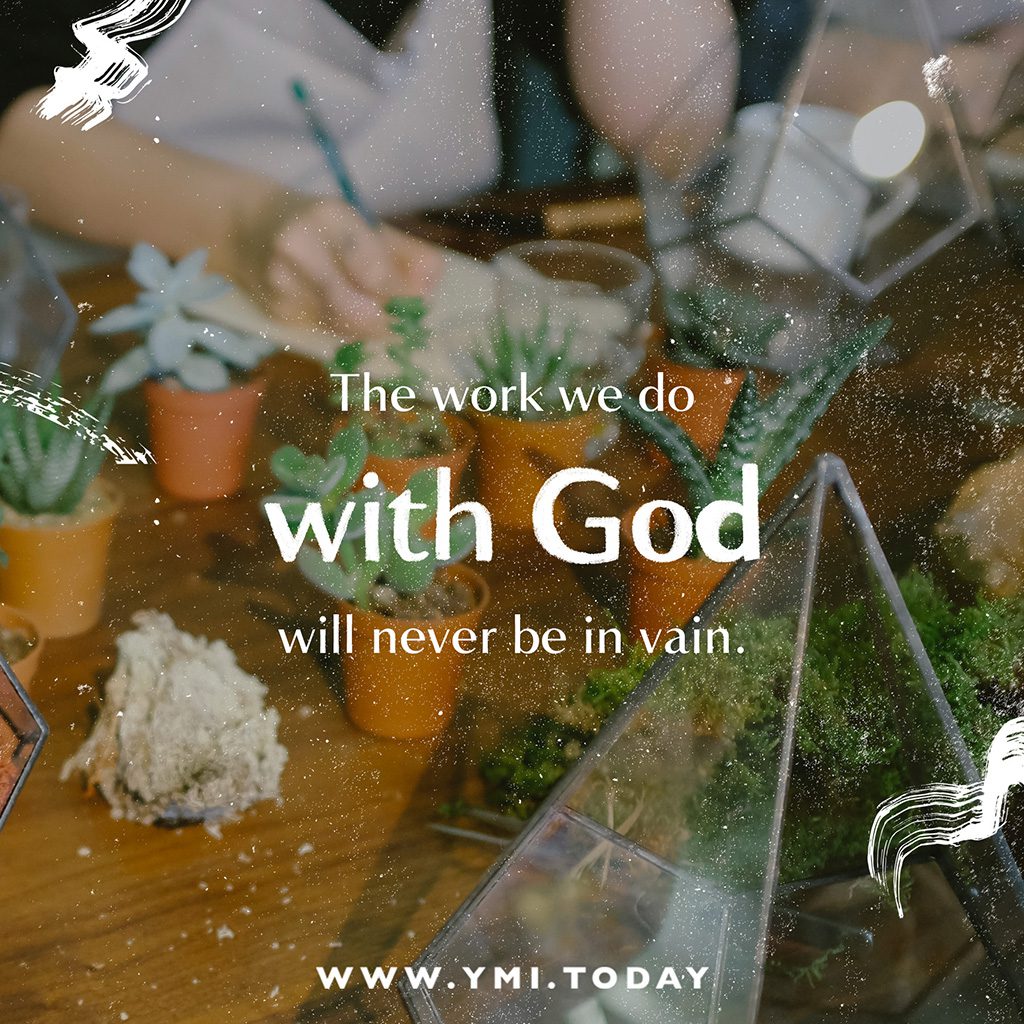 ---
Return to YMI Reading Ecclesiastes Homepage
https://ymi.today/wp-content/uploads/2020/05/ECC-Devotional-image-15.jpg
613
1024
YMI
https://ymi.today/wp-content/uploads/2017/05/ymi-logo-black-3.png
YMI
2020-05-18 00:01:59
2021-10-01 12:47:19
When Death Taught Me How to Live