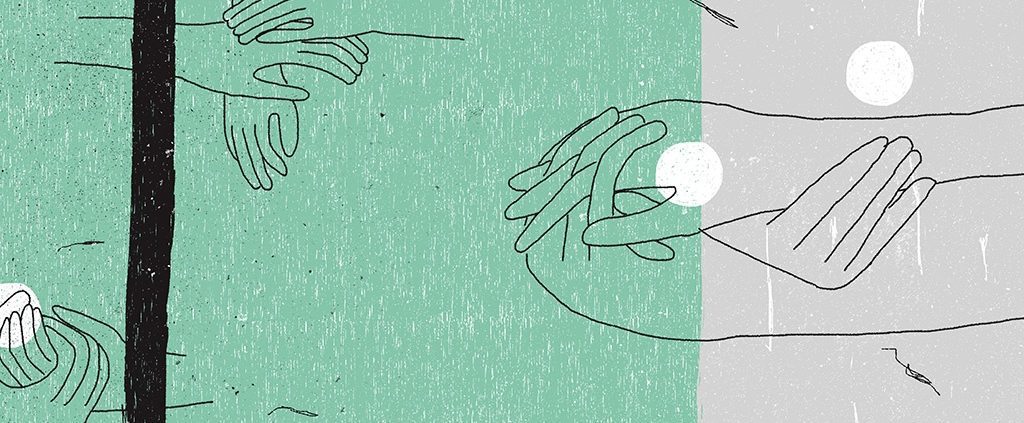 Day 9 | Ecclesiastes 4:7-16
Asking people for help used to fill me with all sorts of dread.
Whether it's out of pride and wanting others to see how capable I was ("look at me, I did all this on my own"), or fear of being a burden to others, I would always reason myself out of asking for help. The end result was an overworked and exhausted me.
But as the wise Teacher says in Ecclesiastes 4:9, "two are better than one." We can achieve so much more when two (or more) people roll their sleeves up to work on a shared endeavor.
I learned this the hard way in my previous job, where my responsibilities included loading promotional banners across multiple web pages—often close to 100 at a time, especially when a new catalog launched. I would be met with a splitting headache and a mild panic that I wouldn't be able to load the banners on time. Yet, I would push forward because I wanted to show everyone how capable I was by doing it all by myself.
This tedious process became a lot more manageable when a trusted workmate stepped in to help. What would have taken me an entire day (or sometimes, two whole days) was done within half a day. Not only did I complete my work on time, laboring alongside my mate allowed us to build a deeper bond that went beyond the usual "how-are-you" niceties.
But imagine if I insisted on braving it alone! Having a workmate to help ease the pressure and double check that both the banners and the links were correctly loaded and applied saved me from potentially making an embarrassing mistake, simply because I was too arrogant to ask for help. Instead of becoming like one to be pitied without "[any]one to help them up", I had a ready mate to pick me up if I tripped, or maybe even keep me from falling in the first place (v. 10).
In a world that sometimes perceives relying on others as a form of weakness, I'm thankful for the Teacher's words, which help us see that if we plough on as a lone wolf, we could be easily outnumbered should difficulties arise (v. 12). But if we have a friend—or many friends—to stand with us, then at least there's a chance we can work out a problem together, since "a cord of three strands is not quickly broken" (v. 12).
I had a fresh opportunity to realize these lessons when I moved overseas for a new job. The first few months I spent settling into my new home country, Australia, were overwhelming. I had to rely on workmates and acquaintances for everything—from daily lifts to work and back, driving to different dealerships to hunt for a car, and visiting various open homes in search for a flat to rent.
I was blown away by my new friends' willingness to help me out even though they barely knew me. Their acts of kindness have inspired me to look out for opportunities to help others who might be in similar situations, or to take the initiative to reach out to those who might be a bit shy in asking for help—so that I can help lift their load too.
Approaching people for help doesn't fill me with as much dread as it used to. Instead, each time I experience the joy of laboring alongside someone else, I see fingerprints of God's faithfulness in my life by surrounding me with friends I can share my burdens with.
—By Michele Ong, New Zealand

Questions for reflection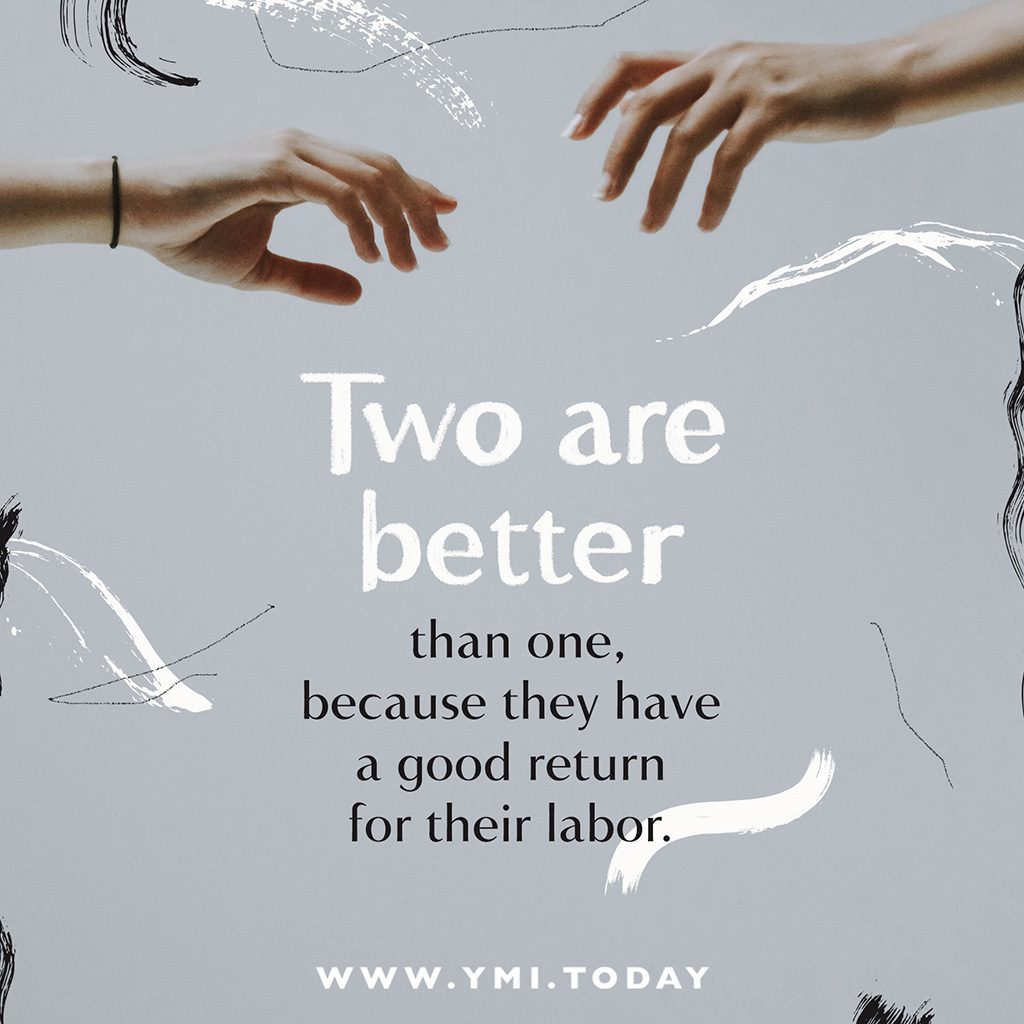 ---
Return to YMI Reading Ecclesiastes Homepage
https://ymi.today/wp-content/uploads/2020/05/ECC-Devotional-image-09.jpg
613
1024
YMI
https://ymi.today/wp-content/uploads/2017/05/ymi-logo-black-3.png
YMI
2020-05-12 00:01:34
2021-10-01 12:38:20
The Key to Rewarding Work