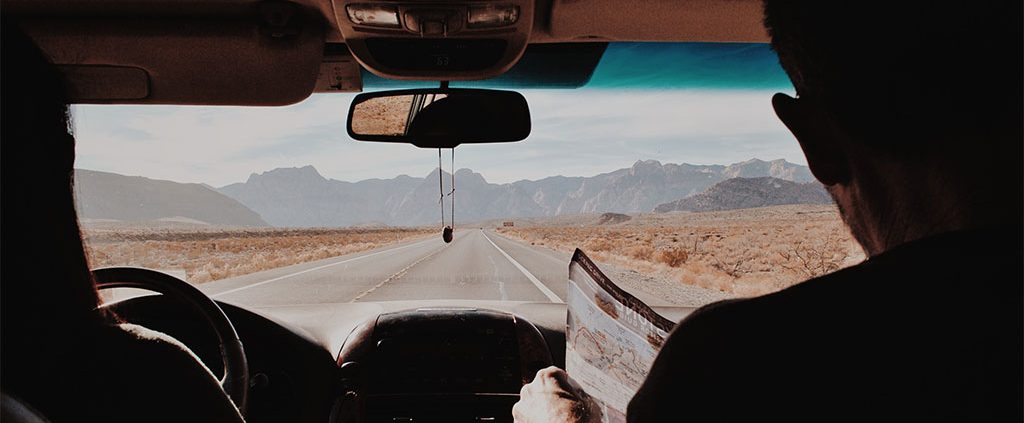 Editor's note: At YMI, we understand that all of us are coping with new norms in light of COVID-19. We also understand this new reality of ours comes along with feelings of uncertainty, sadness, and maybe even fear. To help you, our reader, navigate these uncertain times, YMI has spotlighted several older articles related to COVID-19 that we trust you will find helpful. Check out this piece from YMI about how to respond when life doesn't go as expected.
Written By Sheridan Voysey, England
Sheridan Voysey is an author and broadcaster, heard regularly on the BBC and other international networks, and is a writer for Our Daily Bread. He is the author of seven books including The Making of Us: Who We Can Become When Life Doesn't Go as Planned. You can find his eBooks and podcasts at www.sheridanvoysey.com
Who am I? What am I here for? I used to think these two great questions could be answered once, then put aside. As we prayed for direction, discovered our gifts, and pursued our passions, we would find the one big thing we were meant to do with our lives. Now I'm not so sure.
For me, this realization came after two significant personal events. The first was when my wife Merryn and I spent years trying to start a family, a painful decade-long journey that ended unsuccessfully. The second was when we moved to the United Kingdom from Australia, following a job opportunity for Merryn. Having had a settled identity as a "writer, speaker and broadcaster", for a time all three roles seemed to end and I started feeling like a plastic bag tossed in the breeze—adrift and directionless, asking the Who am I? What am I here for? questions all over again.
A Quest for New Purpose
My quest for new identity and purpose ended up being paired with a literal one—a 116-mile pilgrimage through the rugged beauty of England's north. Walking those miles with my friend DJ, the conversations and experiences we had slowly helped coax new answers to these questions. While a whole book could (and would) be written about what I ultimately learned, here are three lessons that may help when your life doesn't go as expected.
First, Be Present
A few days before our pilgrimage began, I arrived at our set-off destination to have a retreat. Settling into my simple motel room, I got down on my knees and began to pray—anguished prayers about who I was and what I was here for. These prayers went on for some time before being interrupted by a strong but gentle thought:
Just be present, Sheridan.
There was no audible voice. The words were "felt" rather than heard. But they pierced my anxious thoughts with peace and recalibrated my perspective.
Just be present before Me. This is your first task in life.
This would become an important wake-up call, and one I continue to return to. Just as Moses stood in his Tent of Meet (Exodus 33:7-11), Elijah waited on his mountaintop (1 Kings 19:11-13), and Mary sat at the feet of her Lord (Luke 10:38-42), our first calling is to wait on, walk with, and be present to God. This is the only purpose that will last for eternity, and our only enduring source of fulfillment.
Before I sought a new dream or purpose, I had to get this truth in place. Whatever I was to do, I was first called to be present before God.
Second, Embrace Who You Already Are
One morning during our pilgrimage, DJ and I met a guy named Paul who proudly told us his fourth child was due any day.
"Has the pregnancy gone well?" I asked.
"It's actually been stressful," Paul said. "The signs are pointing to our little girl having Down syndrome. The hardest thing has been dealing with medical staff who've treated us with contempt for keeping her, saying we should try again for a "normal" child."
A normal child? That little girl would soon bring all sorts of joy, personality and talent into the world. Whatever her physical challenges, Scripture described her as bearing God's image (Genesis 1:27) and being fearfully and wonderfully made (Psalm 139:13-18). That little girl was already more than "normal". She was sacred.
I thought of Paul's little girl often as we walked, because what is true of her is also true of us. While many of us define ourselves by either our career, or marriage and parental status, we are so much more. I may never be called a "father", but I was already a son, brother, uncle, and friend. I needed to value those identities more than I had. And while being a "writer, speaker and broadcaster" was fine, my truest identity was being God's child (1 John 3:1).
I came to realize that until I rested in my child-of-God identity, with its love that stretches higher, deeper, and wider than I could imagine (Ephesians 3:14-19), I would always seek my worth in lesser things.
Third, Walk in the Way of Love
One day on the pilgrimage, DJ and I walked in view of Dunstanburgh Castle, a giant fourteenth-century fort now in ruins. Built by Thomas, Earl of Lancaster, it would've been quite the sight in its day, with artificial lakes reflecting its soaring towers. Seven centuries later, the castle keeps Thomas' name alive. That's quite a legacy.
But the legacy is mixed. When we arrived at the castle's gates we found a sign out front that remembered Thomas as "an arrogant and unpopular" man!
When we talk about our calling in life, it's easy to go straight to the grand things we'd like to achieve—the books we'd like to write, the businesses we'd like to start, the "castles" we'd like to build. Thomas' story asks us to consider a more significant question: when we pass from this earth, how will we have really impacted others?
This got DJ and me reflecting on our funerals. What kinds of things would mourners recall of us? Would Merryn be able to say that I loved her well? Would nephews and nieces remember a playful uncle? Would colleagues farewell someone who cared for them, not just success? As Thomas' life shows, few tears will fall for a builder of castles alone.
Since my quest for new purpose began, few verses have come to mean more to me than Ephesians 5:1-2:
Follow God's example, therefore, as dearly loved children and walk in the way of love, just as Christ loved us and gave himself up for us…
We "follow God's example" by being as kind and forgiving as He is (Ephesians 4:32). We "walk in the way of love" by showing others the kind of sacrificial love He's shown us. If I never wrote another book, never spoke at another event, never hosted another radio show, I could still walk in the way of love—and leave a legacy in people's lives.
When life takes one too many unexpected turns, you may find yourself wondering who you are. In the wake of shattered dreams, you may wonder if you'll ever find purpose again. I've learned instead, that such moments can help us to discover who we really are and what we're ultimately called to do. Stay close to God. Enjoy the identities He's given you. And walk in the way of love, whatever you do.
Editor's Note: This article was adapted from Sheridan's new book, The Making of Us: Who We Can Become When Life Doesn't Go as Planned.
The book can be ordered here.
https://ymi.today/wp-content/uploads/2020/03/When-Life-Doesnt-Go-as-Expected.jpg
613
1024
Contributor
https://ymi.today/wp-content/uploads/2017/05/ymi-logo-black-3.png
Contributor
2020-03-04 11:00:18
2020-04-27 10:33:50
When Life Doesn't Go as Expected