Title: Invisible Women
Artwork by: YMI X Kathrin Honesta X Kay Jen (@shadowstories_)
Description: On International Women's Day, inspiring stories abound of women who have changed the world. For most of us, these stories and achievements probably sound unattainable. We live ordinary lives; our quiet hurts, flaws, and brokenness invisible to most of the world.
Yet Jesus is notorious for using the most unexpected, hidden people to change the world.
'Invisible Women' highlights five women who remain unnamed in the Bible. They were outcasts, broken people, touched by the Light of the World—and even though we don't know their names, their stories are still told today. We hope you'll be blessed by their stories, and encouraged to know that He is working through yours, too.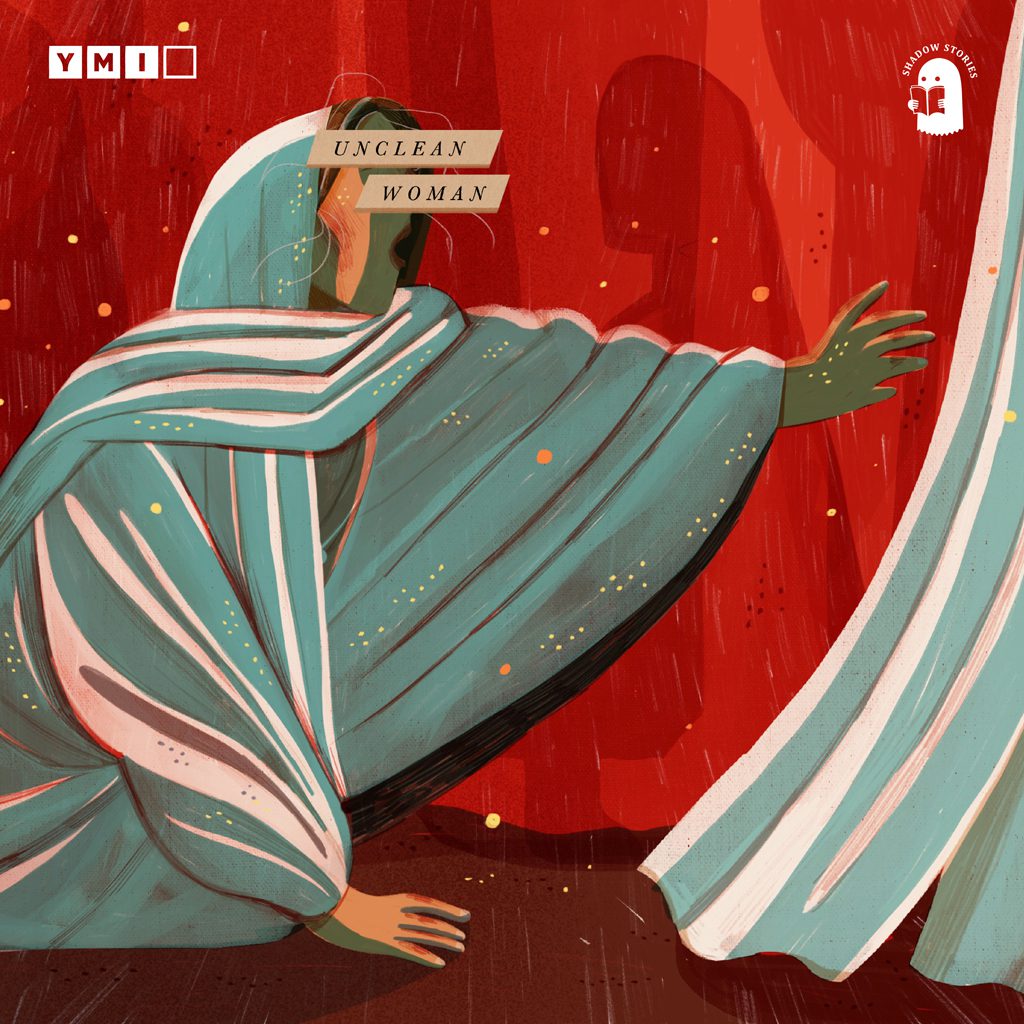 UNCLEAN WOMAN
"Unclean!" they scream,
"Your filth can't be contained,
Your touch a trap to turn us all
Into the very same!"
I, the afflicted, have somehow
Become Society's affliction
Scurrying along its outskirts
And only with permission—
Unclean! But there's one
Who can all disease command
But dare I draw near and
Touch Him with unclean hands?
Read her story in Matthew 9:20–22.
---
UNSEEN WOMAN
I creep into the Holy Place
A poor and silent mouse
Quietly place an offering,
Giving of my crumbling house.
Two humble little coins
Are all I have to show—
Yet I shudder to think of
All the meals I will forgo.
But Duty beckoned me
And so, quietly, I came
And with the rattle of two coins,
I cringe away with shame.
Read her story in Mark 12:41–44.
---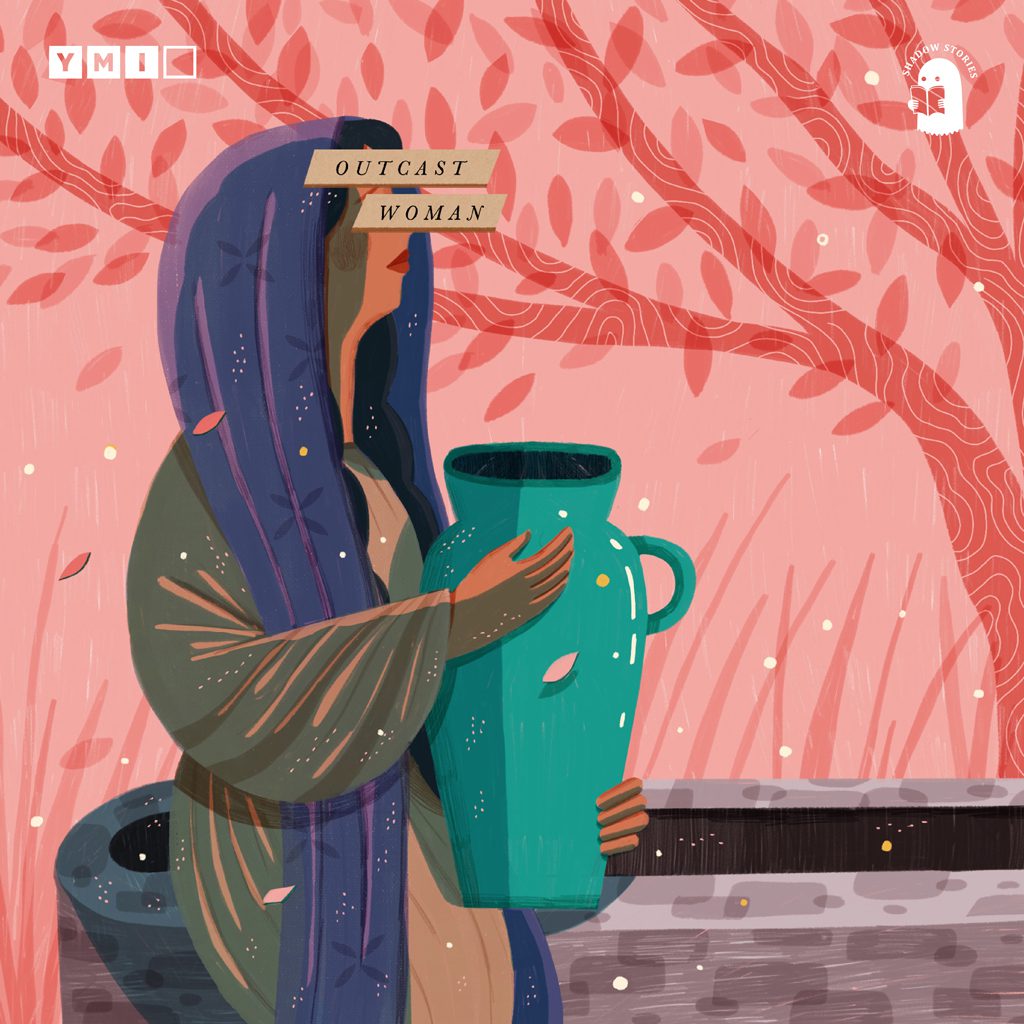 OUTCAST WOMAN
Stealing into daylight
Into the safety of silence
For here, at the empty well,
I can nurse my hurt in quiet.
Just then, a gentle voice
Pierces through my reverie
He's asking for a drink . . .
Wait—He's asking it of me?
This Stranger seems to know me
In that knowing smile He offers
And I am weary, I am parched,
For so much more than water.
Read her story in John 4:1–42.
---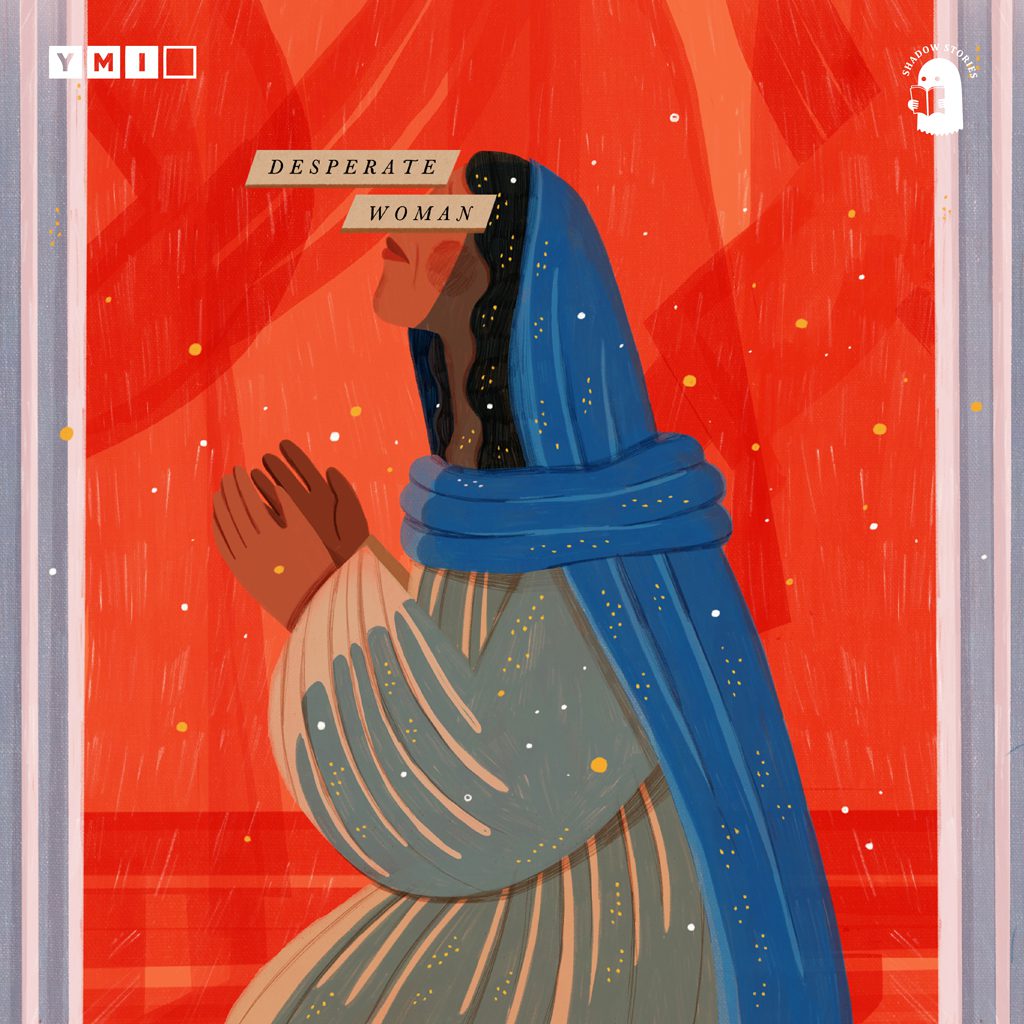 DESPERATE WOMAN
I could not have expected more
Than for Him to walk on by
With pursed lips, hands on hips,
Ears deafened to my cries.
What could I have to offer?
My empty hands stretch out
All I know is my child is sick
And I can do nothing but shout.
For this One that they call Healer
One mocked by other teachers
In whom the weak find strength
And the beggars find their riches.
Read her story in Matthew 15:21–28.
---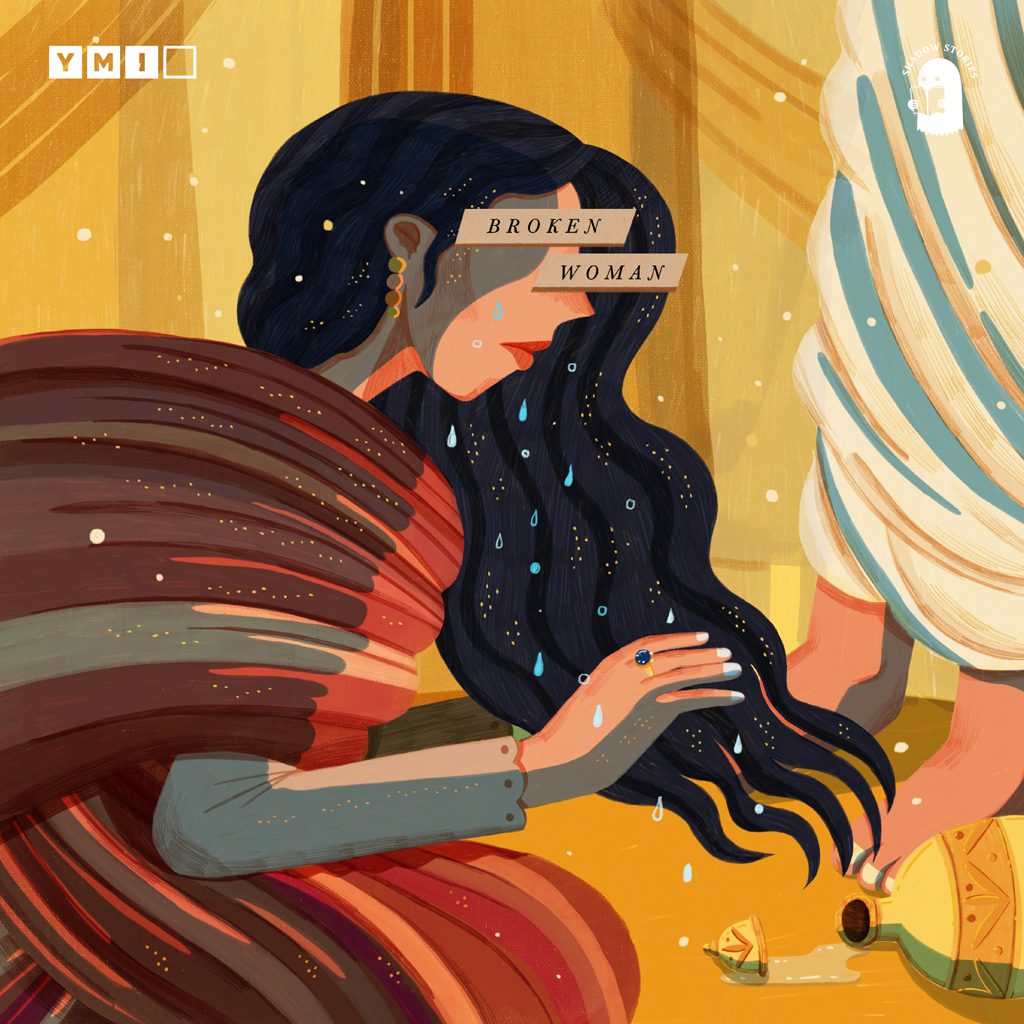 BROKEN WOMAN
The broken alabaster jar
On the rich man's floor
Are the pieces of me, scattered,
Laid bare for all to scorn.
And the whisperers, they whisper,
And the fingers point and shame
Yet I did not come to bare this guilt
(Though I bear my share of blame.)
But I pour out the perfume
As the tears sting my cheeks
Each drop a heart-wrenched gift
To wash His precious feet.
Read her story in Luke 7:36–50.
---
 LIVING LIGHT
Five unnamed women
Five quiet, desperate pleas
Speak loudly to the One who hears,
Who sees the ones unseen.
Who touches filth and sickness
And turns it into healing
Who sees a heart of mystery
And feels what she is feeling.
With eyes that tell apart
The earnest from the faking
Restores the ill of heart
Exactly where they're aching.
Where the world may pass on by,
The Living Light's gaze turns
He chooses to use invisible stories
To illuminate the world.
https://ymi.today/wp-content/uploads/2020/03/Invisible-Women.jpg
613
1024
Kathrin Honesta
https://ymi.today/wp-content/uploads/2017/05/ymi-logo-black-3.png
Kathrin Honesta
2020-03-06 09:00:43
2023-02-14 11:21:41
Invisible Women