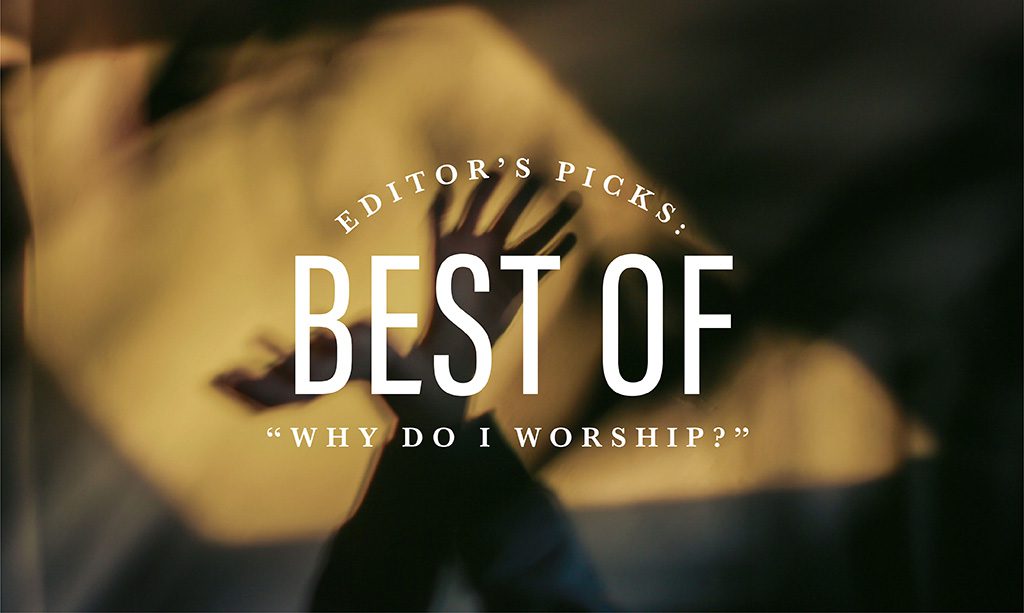 Editor's Picks: Best of
"

Why Do I Worship?

"
As we continue our in-depth study through Luke 10:27, we focused the last quarter on loving God with all of our soul. We asked our contributors. . .why do you worship? In turn, we received articles packed with stories of young people all over the world, and their journeys of engaging with God through worship in all of its many facets—turning to Him when it's uncomfortable, when desperate circumstances drive us there, and also when we find ourselves slipping into the monotony of our busy everyday lives.
Have you been journeying along with us? Do you want to see what you've missed? We're excited to share with you our top articles for our "Why do I worship?" theme!
3 Ways to Worship God During Tough Times
Last year was a tough one for me. It started off great—I went to my first-ever Christian conference in February, and it was amazing.
But then, from the moment I left the conference to the months that followed, it seemed like anything and everything that could go wrong, did.
To the One Who Feels Like Giving Up on God
It was in the midst of this darkness that I began to question if following Jesus was the path I should continue to walk. I had sought after God in pursuit of this job and I felt misled as my expectations continued to be thwarted.
All around me, friends were finding a satisfaction in their jobs that eluded me. I felt like a failure.
3 Ways to Glorify God With Your Emotions
Motherhood has revealed that I'm not the calm person I once thought I was. I now better understand the volatility of emotions, and the risk of being pulled and pushed in many directions if I act based simply on what I feel in a moment.
Experiencing such a full range of emotions on a daily basis has led me to muse whether there's a better way to respond to these feelings.
3 Challenges to Worshipping God in a World of Choices
Every morning, I try my best to set aside time to worship God through prayer, music, Bible study, and journaling. Making time to worship God and commit myself to Him isn't easy. The world offers distractions and pursuits that tempt me to take my eyes off God.
l am constantly challenged to choose between spending time with God in worship and what the world offers.
My Journey From Megachurch to Modest Church
For the longest time, I was convinced modern megachurches were the best way to do church.
I thought the church's modern amenities was a great way to dissolve the stereotype non-Christians held about church life—that it was about kneeling at cold, hard pews, clutching onto weather-beaten Bibles and hymnals, and people mostly over the age of 60 holding narrow, outdated views on life.
The Sweet, Everlasting Promises of God
God's words are sweet to the soul, and are a great pick-me-up when life tastes like a roll of Sour Tapes. His words fill and sustain us. But unlike these sugary treats, His words last longer than any fix our favorite candy gives us.
It is only when we yield our desires to God, and allow Him to etch out His path for our lives, that we can truly enjoy a life of lasting satisfaction.
Once I carve out the linoleum block, the piece takes on a new form and is forever transformed. In the same way, once God calls us to Himself, His gospel changes not just one small aspect of our lives, but every area of our lives.
Tom Nearing knows what life looks like holding on to a secret. When Tom had a revelation at 18 years old about a childhood trauma, this new knowledge only added to the shame and disconnection from God that he was already experiencing.
Watch Tom's journey from shame and secrets to forgiveness and acceptance through relationship with a loving God.