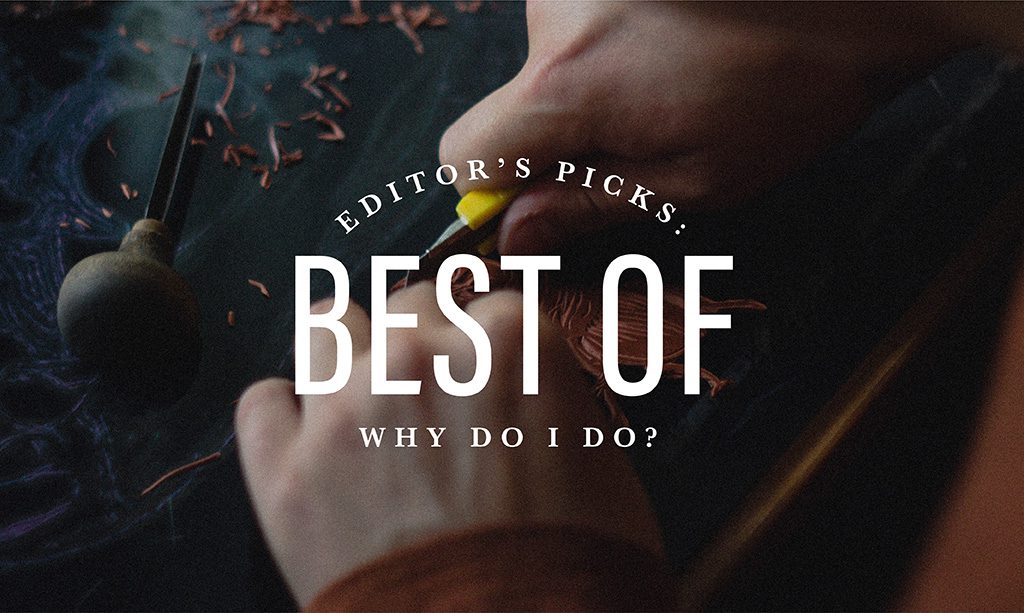 Editor's Picks: Best of
"

Why Do I Do?

"
Work assignments, coffee meetings, overdue catch-ups with friends, serving commitments, relationships, struggles, and the flurry of everyday: If we love God with all of our strength, it means we'll love Him in everything.
Take a journey with us as we look back on the last three months of 2019, and how we can love God with all that we do, big and small.
Check out our highlights below!
We Invited the Homeless to Our Wedding
The laughter and joyous chatter streaming out of Yio Chu Kang Chapel rang through the night. It all looked like a typical scene from a wedding banquet.
Except that it was as atypical as any wedding banquet could be.
5 Ways to Refuel When You're Drained
Do you ever feel drained? Overwhelmed by life, but with no energy to deal with any of it?
How do we keep going when we're running on empty? Check out these tips to help you push through those moments!
What If I Can't Find My Passion?
They say, it should be what excites you in the morning. They say, you should go to bed thinking about it. They say, it's what you want to do for the rest of your life.
They say, they say. But I don't. This dilemma tortured me: How do I find my passion?
7 Practical Ways to Be a Light in Your Workplace
We spend most of our day at work. If we're going to be good witnesses for Christ, "being a light in our workplace" would be a natural place to start, wouldn't it?
While daunting, it's not impossible. Let's take a look at seven practical ways we can bring the light of Christ to our workplace!
3 Tips for Those Struggling to Delight in God
We often see duty and delight as two opposing forces—a constant battle between what we need to do and what we really want to do.
But the Christian worldview does not portray a dichotomy between duty and delight!
On the cusp of his big break into the pro-surfing industry, Daniel couldn't help but feel like something was missing.
Follow his story as he discovers where true purpose lies.
Relationships! – What Should I Be Looking for in Dating?
What does a godly dating relationship look like?
While the Bible has a lot of wisdom and guidance for God-honoring marriages, it doesn't provide step-by-step instructions for how to achieve one.
Workplace!  – What If I've Lost My Passion?
I studied relevant subjects in school, and jumped at the opportunity to go for an interview at an IT firm, landing a job before I graduated from university.
You could say I was passionate about it, to the point that it characterized all my decisions in life.
However, after 10 years, my feelings towards my field of work waned
It can sometimes feel like we are battling our troubles alone. Trapped in our own endless thoughts, silently screaming, "Does anyone care?".
Our strength to face the world wanes, and we are desperate for a breakthrough.
9 Things We're Hardly Thankful For
Starting today, let's learn to grow a heart of gratitude by looking for the silver lining in all situations, knowing that God uses all things to work for our good (Romans 8:28).
To help you get started, here are 9 things we often forget to be thankful for!