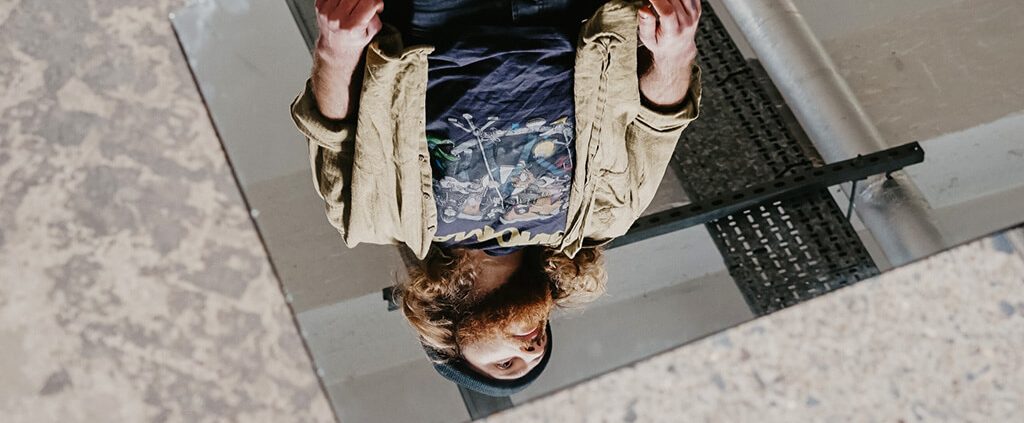 Day 10 | Philippians 2:12-13
When I did my first internship, I did my best to give my supervisors a good impression. I hastily updated my wardrobe (which had formerly consisted only of T-shirts and jeans). I did my very best on any task I was assigned, even if it was just fetching the coffee. I lived in constant fear that my work wouldn't be up to standard.
My direct supervisor was a very kind, very passionate woman. She was never severe with me, and only corrected my mistakes in a most gentle manner. Yet whenever she summoned me to her office, I went in on tiptoes, terrified that I might have let her down (even though I knew she did not hold my lack of experience against me). You can say that during that summer, I earned my small stipend with "fear and trembling."
Writing to the early Christians in Philippi, Paul urged them to "work out [their] salvation with fear and trembling," just as they had always done, whether or not he was present to see it. This verse strikes me as odd. After all, are we not saved by grace through faith alone (Ephesians 2:8)? Surely, Paul doesn't mean that we should be trying to earn our salvation?
Earlier, Paul described how Jesus humbled Himself to become a servant of all, and so was exalted above all. One day, Paul reminds us, all created things will confess that Jesus is Lord (Philippians 2:5-11). Paul is essentially saying to the Philippians, "Look, this is the exalted, glorious master that we serve!"
"Therefore," Paul continues, we should serve Him with fear and trembling. Just like when I was an intern, I valued my supervisor's experience and wisdom. Though overjoyed with the opportunity I was given, I approached my supervisor with the reverence fitting for a lowly intern. How much more then, should we tremble in awe before the very Creator of the universe?
Paul urges us to "work out our salvation" not because we haven't been saved. In other letters, he teaches clearly that if we truly confess Jesus as Lord, then we are saved (Romans 10:9). But that is only the beginning. We are not yet the kind of people God made us to be. We are not yet the glorified saints, blameless and pure, who will reign with Christ in the new heaven and new earth (Revelation 20:4).
And so Paul urges us, day by day to strive and to labor towards that end. This does not simply mean we give our best in church or in ministry, but in every act we do. Whether we are studying for exams, running errands for an unreasonable boss, or cooking dinner and washing dishes, let us put our heart into everything we do, knowing that God has already redeemed us and works each day to draw us closer to Himself.
In all this, we take comfort that it is not our own efforts that will ultimately achieve anything, but the Holy Spirit who is working within us. In every circumstance, we have the Spirit of God prompting us, and enabling us, to desire what is good and to do what is pleasing to Him (Philippians 2:13). Let us strive to live as is fitting for sons and daughters of God, trusting daily in our every act that God will fulfill His good purposes through our lives.
—By Christine Emmert, USA

Questions for reflection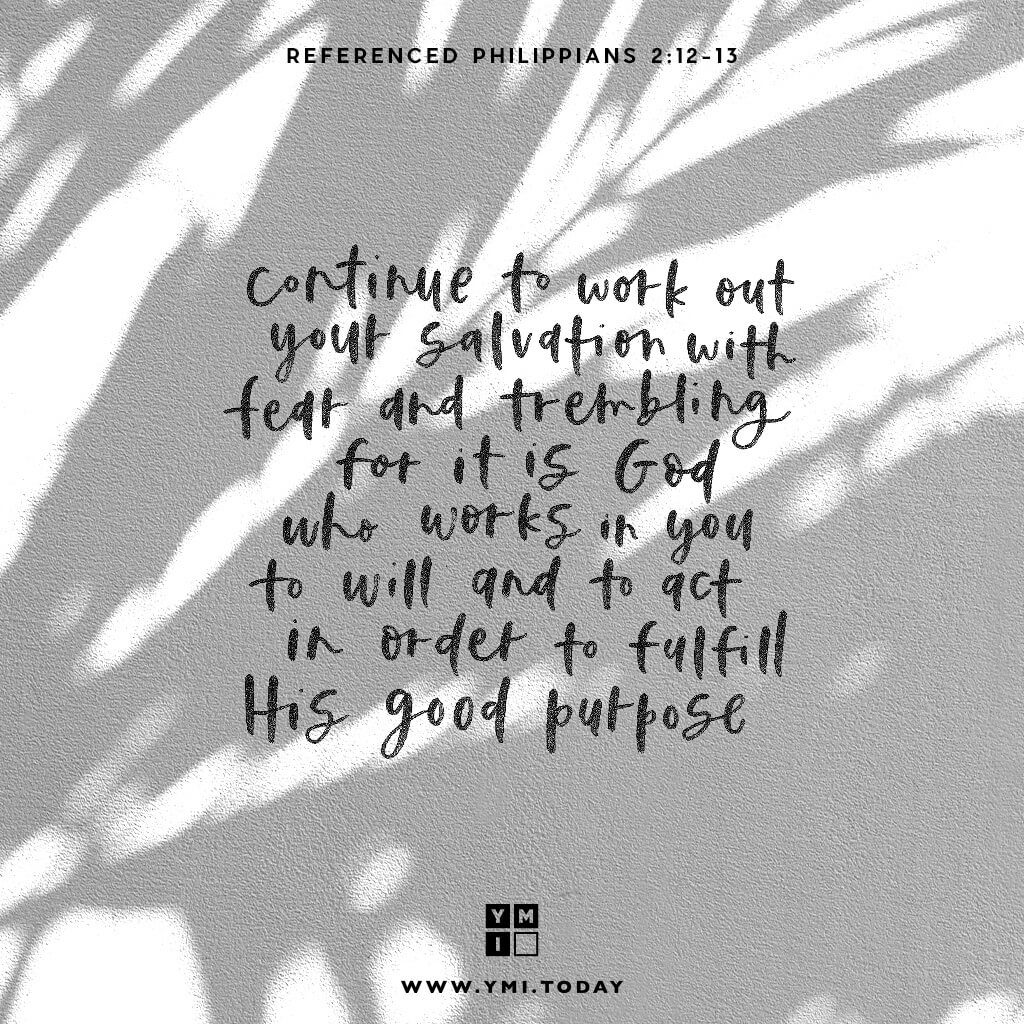 Artwork by Esther Oh @hello.eo
---
Return to YMI Reading Philippians Homepage
https://ymi.today/wp-content/uploads/2019/04/YMI-Reading-Philippians-Header-Day-10.jpg
613
1024
YMI
https://ymi.today/wp-content/uploads/2017/05/ymi-logo-black-3.png
YMI
2019-04-12 00:00:45
2021-10-01 11:21:28
Should We Earn Our Salvation?