Title: The Art of Worship
Artwork by: Paris Krahn (@pariskrahnart)
Description: When I first became a Christian, I didn't really understand how to worship God. I sang songs on Sundays, and tried to be "Christ-like" in my outward actions, but my heart wasn't willing to follow God's will.
I didn't understand that worship had to begin with growing closer to God in a relationship, and inviting Him, even in the struggles of life, to transform us. (Ezekiel 36:26-27) Worship essentially is the eager and proper response from a heart won over in gratitude, adoration, reverence, repentance, obedience, trust, and desire for more of God. But even if we fail, He is faithful and is willing to give us the grace to begin again. Knowing this, how can we not live our lives for Him in endless worship?
Now I am pursuing God's call to paint and share my love for the Word of God with others. My goal isn't just to make pretty artwork, but to point people toward the Author of creation and the Word, and consequently, worshipful living.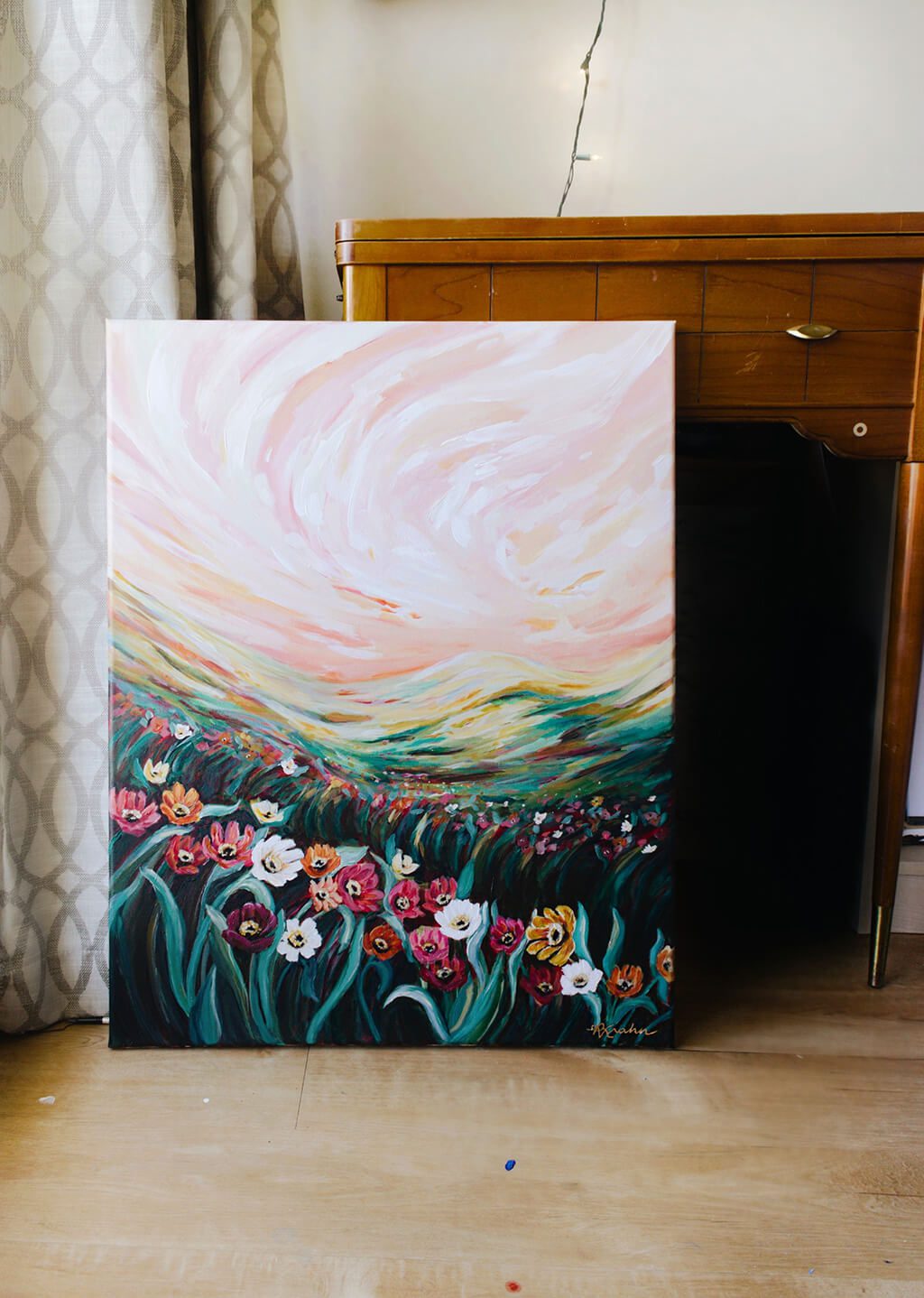 REDEEM OUR LAND
This piece reflects a prayer I had for God to "heal our land". However, In order for God to heal our world, we have to let Him into our hearts. He's the God who will meet us in the muddiest of valleys and willingly breathes new life into us. We don't need to be afraid to open our secret hearts to God, because He is ever patient and overflowing with grace. He will redeem what was once dark and lifeless into something purposeful in His kingdom, and transform us into new creations who are truly alive!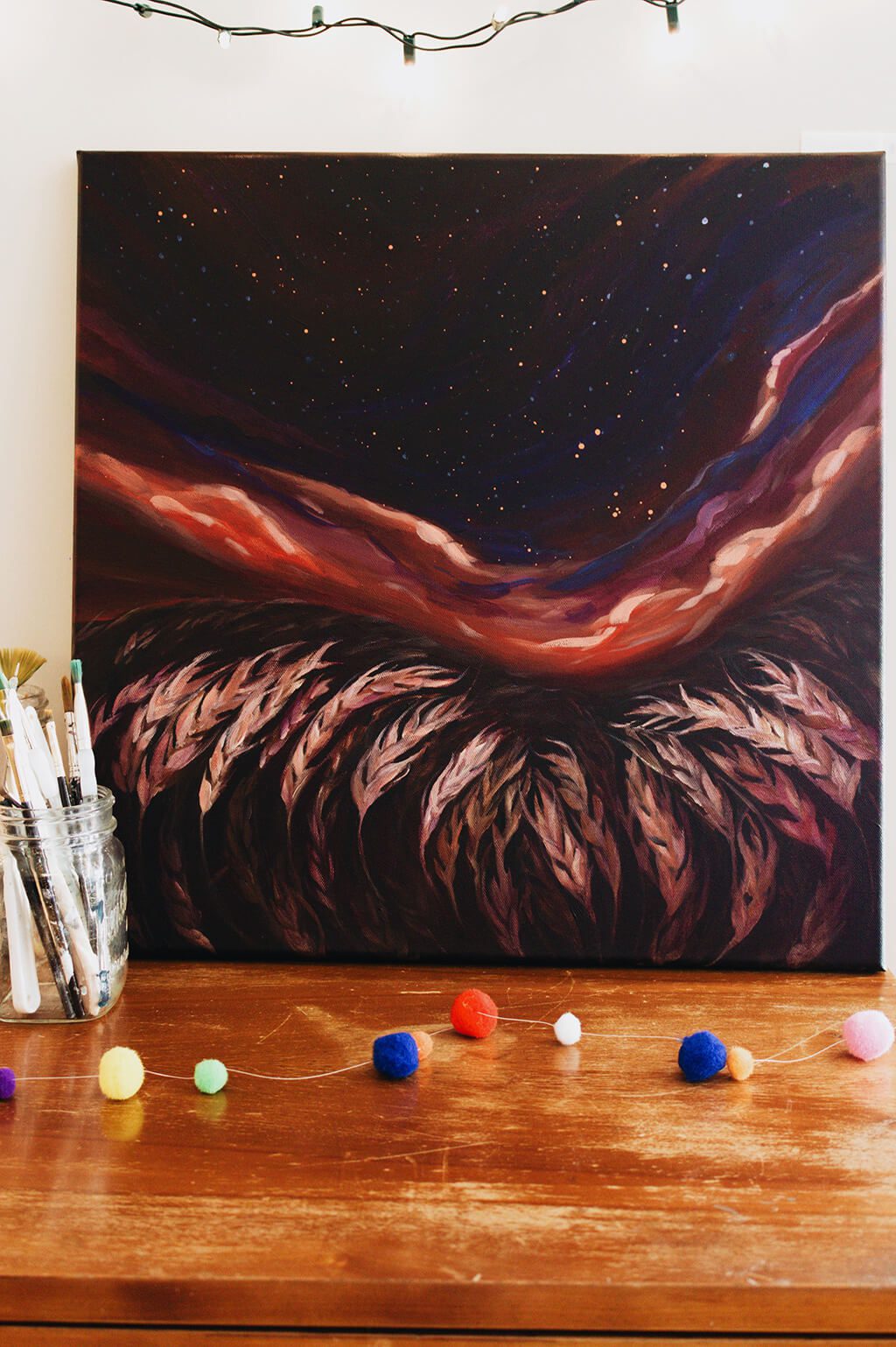 HEAVEN'S SONG
"The heavens declare the glory of God, and the sky above proclaims his handiwork. Day to day pours out speech, and night to night reveals knowledge." (Psalm 19:1-2)
Creation bears proof that we have a brilliant Creator, but it also sings back to God in worship, though seemingly silent. God hears the sound of creation loud and clear–it's an endless Halleluiah. Creation teaches us to praise, even in the dark night or mundane moments. How beautiful it is that right now we can join an ongoing chorus of worship and connect with The Life Breather.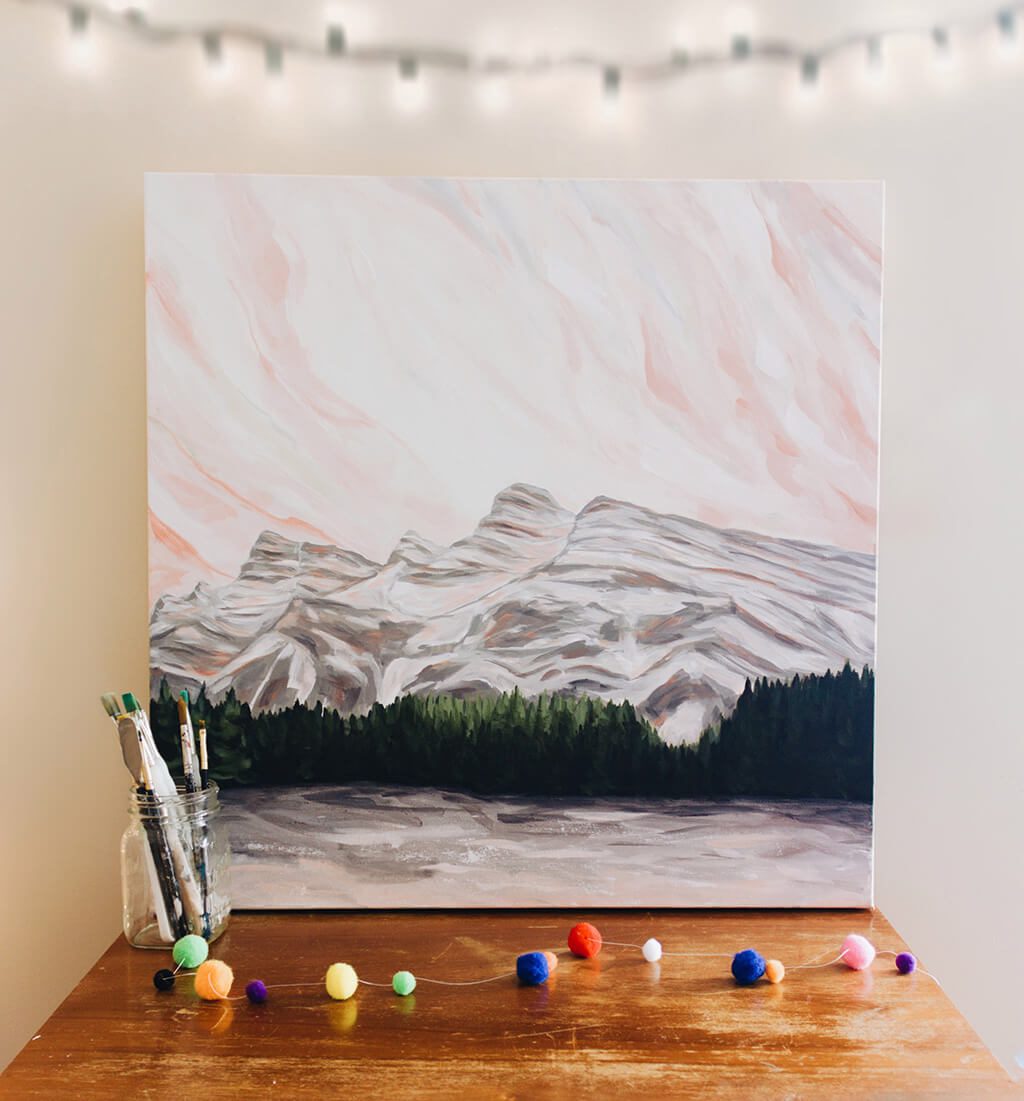 MEET ME IN THE MORNING
Psalms 143:8 is a morning prayer of reliance. When we rise, we revive our hearts with God's unfailing love. When we face mountains too hard to scale, or when another day daunts us, He gives us the strength to move forward. What I love most about this passage, is that when we read His word, He speaks life into our weary souls.
"Let me hear in the morning of your steadfast love, for in you I trust. Make me know the way I should go, for to you I lift up my soul." (Psalms 143:8)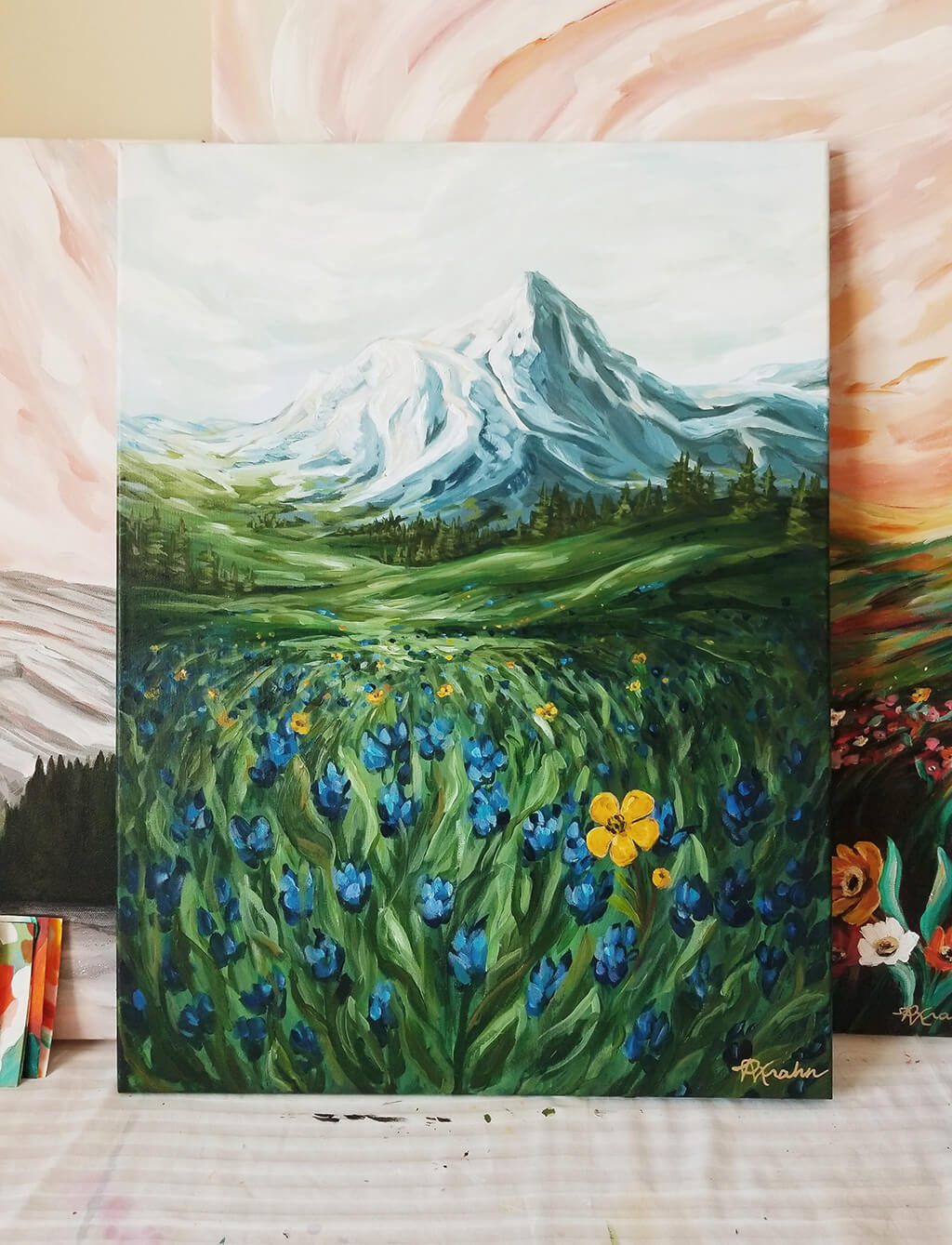 BUTTERCUP
This was the first painting I did after having a baby. I felt inspired to work on it when I sensed God calling me to "begin" again, just as I was, and paint. Completing it gave me the confidence to officially sell my art professionally. Though the original face has been now updated, I feel like it describes my style now, celebrating growth and the worthy pursuit of God's call in our lives.
"For we are his workmanship, created in Christ Jesus for good works, which God prepared beforehand, that we should walk in them." (Ephesians 2:10)
https://ymi.today/wp-content/uploads/2019/03/01-The-Art-of-Worship.jpg
1438
1024
YMI
https://ymi.today/wp-content/uploads/2017/05/ymi-logo-black-3.png
YMI
2019-03-06 09:00:43
2019-04-16 08:38:19
The Art of Worship