Title: Taking Stock of Our Christmas Gifts
Artwork by: Paulina Sangar (@caramel_art)
Description: Another Christmas has come and gone. Even though the excitement of getting presents for Christmas never grows old, we're suddenly faced with a different reality when we look at all the presents before us. Will we ever get to use them all?
As you're sifting through the gifts you received, why not spend some time thinking about how even the smallest gift could remind us of what it means to live with purpose as Christians. As we celebrate the greatest gift God has given us, hopefully it'll inspire us to see the little gifts in our lives through a different light.
For those of us who live in countries with winter, you probably received a plaid scarf, a Christmas sweater or funky socks. Although we get them every year, we won't deny we can never have too many of them. As you wrap yourself warm this Christmas, think about the warm love of Christ and bring that to someone who needs it this season.
Put on then, as God's chosen ones, holy and beloved, compassionate hearts, kindness, humility, meekness, and patience. (Colossians 3:12)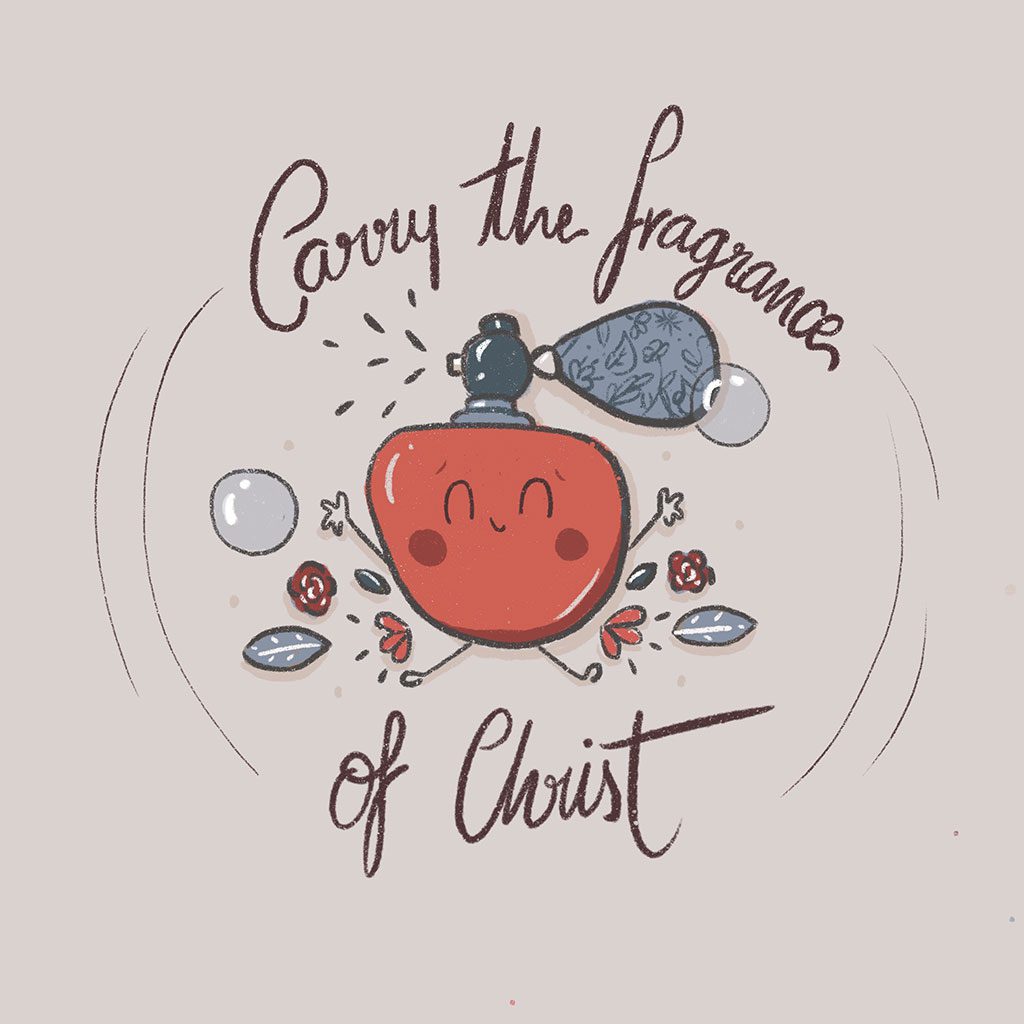 We can never have too many bath products. Even as we use them on a daily basis, may they remind us that we've been washed clean by the Word of God. Because of that, we now have the privilege of carrying the fragrance of Christ wherever we go—and it's a scent that lasts longer than the latest Body Shop or Lush product.  
For we are to God the pleasing aroma of Christ among those who are being saved and those who are perishing. (2 Corinthians 2:15)
You've received two pairs of earphones! They aren't in the 2019 list of best earphones. They are not Sennheiser, nor are they Bose, but thrifty pairs from high street stores. What's not to love about it when you now have a selection to choose from and you're ever ready to plug in and tune in to your favorite worship playlist, Christian podcasts and sermon videos? God's Word keeps our hearts tuned to Him.
So faith comes from hearing, and hearing through the word of Christ. (Romans 10:17, ESV)
It's nearly the end to another year. It's time to thank God for the past year and look forward to the next! If you're thinking about new year's resolutions, how about simply "making your days count"? Don't leave your calendar empty! Start marking and noting down in your fresh new calendar, friend's birthdays, events to go to, goals to reach, and memories to make. Live every day with God's purposes in mind.
Teach us to number our days, that we may gain a heart of wisdom. (Psalm 90:12)
Are you someone with a sweet tooth and always happy to have your fix? Or perhaps sweet confections are not quite your thing, in which case, you might be unsure of what to do with the goodies you've just received.
Whichever one describes you, what we can all agree on is that once we've tasted the sweetness of Christ, it's unforgettable and leaves us wanting more. Is there someone you can pass a box of chocolate to, share half a cookie with, or make a sweet drink for today? While you're at it, why not take some time to share with them about the sweetness of Christ in your life?
Taste and see that the LORD is good; blessed is the one who takes refuge in him. (Psalm 34:8)
Teas are the perfect pick-me-up when you're feeling stressed. There's just something calming and therapeutic about watching the leaves steep and infuse the water in your cup. If you're feeling anxious about the year ahead, why not put the kettle on the stove, make a cup of tea and steep yourself in the Word of God to prepare for the adventures in store for you? It'll keep you warm and tingly, recharge you, and infuse your entire being with the knowledge that the God of the Bible will watch over your every step.
Steep yourself in God-reality, God-initiative, God-provisions. You'll find all your everyday human concerns will be met. (Luke 12:31, The Message)
Got a notebook to add to your never-ending pile of empty notebooks? Maybe it's time to fill up those pages—starting with stories of God's faithfulness, little things you want to thank Him for, and lessons He's teaching you—and you may find your heart swelling with thanksgiving as you trace God's hand over your life. He's writing your story every day—make sure you capture every moment!
I will give thanks to the Lord with my whole heart; I will recount all of your wonderful deeds. (Psalm 9:1)
You never know how handy candles are until you're plunged in darkness, but don't wait till there's a blackout to use them! The Christmas season is the perfect reminder that we are the light of the world because we have the life of Christ in us. So don't be afraid to shine your light and help someone get out of the darkness they're in.
In him was life, and that life was the light of all mankind. (John 1:4)
https://ymi.today/wp-content/uploads/2018/12/A-Stocking-Fillers-Clothes.jpg
1024
1024
Paulina Sangar
https://ymi.today/wp-content/uploads/2017/05/ymi-logo-black-3.png
Paulina Sangar
2018-12-26 02:00:40
2020-10-01 11:20:32
Taking Stock of Our Christmas Gifts