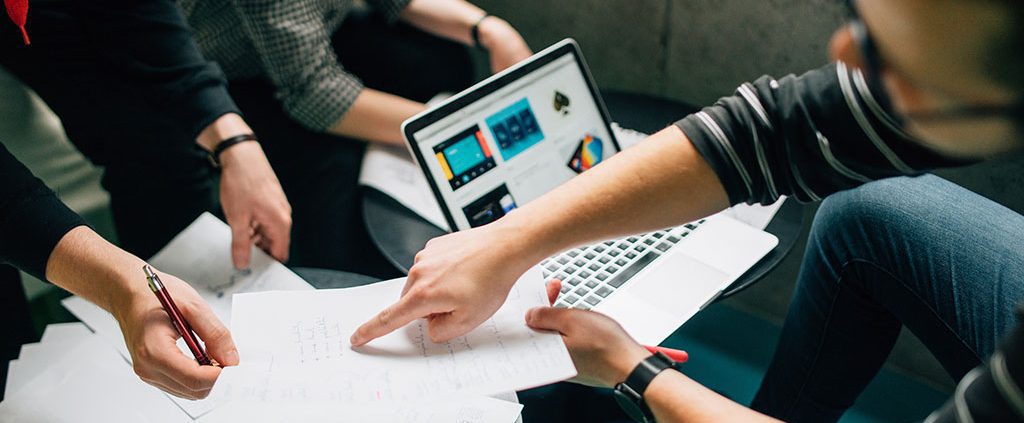 Written By Liu Yang, China, originally in Simplified Chinese
I work as a salesperson. Just like any other salesperson, I face immense pressure to bring clients in and ensure I hit my sales target.
Recently, my manager decided to regroup our team in an attempt to hit higher sales figures. Instead of handling our own clients, my colleagues and I were divided into two teams, and each team was in charge of its respective clients and projects. While it seemed like we now had double the amount of clients, there was a problem with this arrangement—a conflict could arise if colleagues from two different teams approached the same client at the same time.
Unfortunately, it did not take long before we faced such a scenario. My colleague from the other team had informed our supervisor of a potential project with a client. However, I was not aware of it when I reached out to this same client. The client had not mentioned that he was in contact with my colleague as well.
After making thorough preparations for the proposal and submitting it to my supervisor for approval, I was told that my colleague had already struck a deal with this client. I was very disappointed, knowing that I won't be able to secure this project.
This was not the first time I had faced such a situation. In those instances, I chose to give in as I didn't want to cause disputes within the department over sales targets.
One such incident happened four years ago. I was with another sales company at that time. I had been working really hard on a project when my then supervisor stepped in and decided to claim the project as his own. I thought that it was only right that I fought back for it since I had single-handedly put in the work for it. And so I retaliated and fought with my supervisor in order to reclaim the project. This resulted in much unrest within the company.
This time, I was also extremely unwilling to let go of this project. I had worked so hard without knowing about the ongoing talks between this client and my colleague. And the stakes were higher this time round. How could I give it up?
Eventually, I chose to give it up after a talk with my supervisor. Instead, I brought my anger and despair before God.
"Dear God, if this is not the way that You have willed me to hit my sales target, I choose to submit to you," I prayed.
After all, should such earthly pursuits matter? Do I not already have the most precious gift of all—the Lord Jesus Himself?
Even though I found some measure of comfort with these thoughts, I still felt greatly unsettled. I had worked extremely hard to hit my sales target—even at the expense of my health. Once, I worked so hard that my throat was sore and I could barely speak. I was forced to rest for a day, but I was agonizing over my sales target so much that I could barely rest.
My heart was heavy even as I attended a devotion session in church that evening. In the midst of my anxieties, many verses came to mind.
One of the verses was from Habakkuk 3:17-18, which says, "Though the fig tree does not bud and there are no grapes on the vines, though the olive crop fails and the fields produce no food, though there are no sheep in the pen and no cattle in the stalls, yet I will rejoice in the Lord, I will be joyful in God my Savior."
Another verse was from Job 1:21, "Naked I came from my mother's womb, and naked I will depart. The Lord gave and the Lord has taken away; may the name of the Lord be praised."
I know these verses by heart—I knew what they meant and was familiar even with the contexts of the verses. But my knowledge of these biblical truths were insufficient to sustain me in the face of my trials.
When the devotion ended, my heart was still very unsettled as I sat outside the sanctuary and prayed: "Dear God, I feel so wronged and troubled. You know how diligently I have worked for the past two months. I will submit to you completely if these projects are not mine to secure. I may be disheartened now but if this is from You, please do not shorten this period of hardship. Help me to know You more through this pain."
After praying, I spoke to a sister-in-Christ who shared her own troubles with me. Even though we were not facing the same problem, she agreed that we may know the Scripture inside and out, but we can be so quick to falter when trials come our way. I began to see that each of us has our fair share of difficulties and weaknesses, and in moments like these, it is so important for us to remind each other to cling to God during times of trial.
As I mulled over my situation, I also recalled an interview conducted with famous Hong Kong celebrity Jackie Chan. The first question the interviewer asked him was, "Jackie, are you tired of filming?" He cried for the next 15 minutes, leaving the interviewer dumbfounded. If anyone were to ask me the same question, "Liu Yang, are you tired of doing sales?", I think I would've broken down in tears as well.
On my way home that evening, I continued to lay my burdens before God, believing that the God who loves me has the best plans for me. As I did so, I felt like my burdens were lifted off my shoulders and my heart was filled with peace.
I woke up the next morning renewed. Even when I was at work, I was no longer overwhelmed with anxiety as I had been the day before. That same day, a brother-in-Christ  reached out to me and enquired about a project. I informed my supervisor about the potential project instantly before making the necessary preparations, and the communication with the client went smoothly. In the end, the client trusted me to undertake this project and we promptly decided on the completion date of the project.
This was the first time I managed to secure a deal so quickly and successfully. I believe that God was helping me make up for the opportunity I lost and was bringing my hard work to fruition. With this project, my company was also able to break into a new market. My heart was filled with awe and gratitude at how God had turned things around within a day.
Looking back, I can see what a big transformation God has worked in my life since I accepted Christ four years ago. When I recall how I had reacted to my previous supervisor when he had stolen my project from me, it's only through God's grace that I'm able to respond in a different way this time.
This incident also helped me grow in my conviction that God cares for those who love and obey His commands. As it is written in John 14:21, "Whoever has my commands and keeps them is the one who loves me. The one who loves me will be loved by my Father, and I too will love them and show myself to them."
As I thought about how I have changed over the four years, I realized that these changes were not achieved by my own will or behavior. Instead, God is the One who has transformed me into the person I am today.
It is my prayer that God will continue to lead me and mold me. I may face similar situations of injustice in the future, but I believe that these experiences will serve to build character within me. I also know that I will be able to overcome them and continue to trust in God's goodness in spite of my circumstances, because He is the One leading and protecting me.
https://ymi.today/wp-content/uploads/2018/09/When-I-Faced-Injustice-At-Work.jpg
613
1024
Contributor
https://ymi.today/wp-content/uploads/2017/05/ymi-logo-black-3.png
Contributor
2018-09-05 11:00:31
2018-09-05 11:11:18
When I Faced Injustice At Work