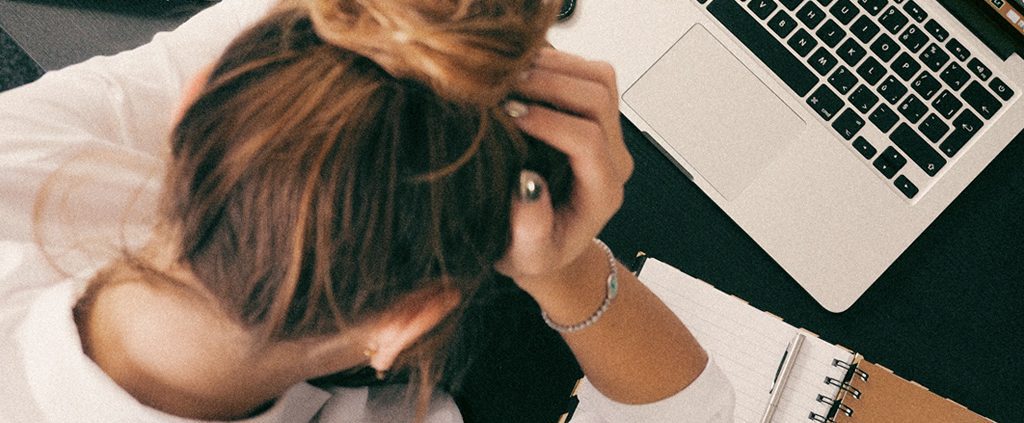 I watched intently as a group of HR staff handed out certificates and a small gift to the month's outstanding worker. A small part of me hoped they would stop by my desk. But alas, after years of waiting, it never happened.
However, I was not going to let a monthly award program get in the way of me gaining the big prize, which in my eyes, was to be awarded the "exceeds expectations" grading in my annual performance review. Needless to say, I spent a huge amount of time trying to be the best employee there ever was in my department. I accepted assignments despite my growing workload, did overtime without complaining, and found ways to support both the marketing and buying team, each time thinking my efforts would catch my bosses' attention.
So, imagine my disappointment when, after three years in my role, I failed to achieve the "exceeds expectations" grade, sitting on  "meets expectations" instead, which was one rank beneath.
Recently, a year after leaving the company and moving overseas for a different opportunity, I learned the workmate who took over my role was given "exceeds expectations". A part of me died when the news reached my ears. Learning of her superior rating left me dissatisfied, and a strong sense of injustice washed over me.
"I worked my tail off too, putting in hours of work. What did she do that was different?" I thought. And in my opinion, she was a little hard to like. She enjoyed trumpeting her own successes (often within earshot of our managers), and wouldn't think twice of spreading news about other people's mistakes and failings. Thinking that a person like her would be able to attain the very grade I was hankering after made me envious.
Yes, I was one unhappy employee. But the incident saw a train of questions rolling through my head: Why was I so hung up over men's reward systems? What does "meets" and "exceeds expectations" really mean in the larger scheme of things? Will it guarantee me a nicer, sweeter spot in Heaven? Would God say to me at the end of my life, "Well done, Michele, for achieving exceeds expectations in your annual work review"? Surely not!
Reflecting on these questions had me questioning the whys behind my work ethic.
Serving Our Earthly Bosses vs Serving God
You see, when I was working my tail off finishing every assignment, I did it because I really wanted my managers to approve of me (and also with hopes they wouldn't think of laying me off should the company find itself in an economic jam). But along the way, I had forgotten that the one person who is truly worthy of my wholehearted service is God.
Ephesians 6:5-8 says we are to:
obey your earthly masters with respect and fear, and with sincerity of heart, just as we would obey Christ. Obey them not only to win their favor when their eye is on you, but as slaves of Christ, doing the will of God from your heart. Serve wholeheartedly, as if you were serving the Lord, not people, because you know that the Lord will reward each one for whatever good they do, whether they are slaves or free.
A huge uh-oh moment sunk in when I read the verse as I realized that my intentions, while good, were misguided.
Of course, there is nothing wrong with giving our best at work, but working for God requires a greater sacrifice and commitment than working for our earthly bosses. For instance, with our bosses, it's easy to pretend we are enjoying the extra tasks set before us even though we are disliking every minute of it. But as it says in Ephesians 6:5, we are to work with "sincerity of heart", and I believe that this means not complaining behind our managers' backs about our bulging inboxes or the unfair workload allocations (but bring it up with your manager, if you must).
When my eyes fell on the line "because you know the Lord will reward each one for whatever good they do," I realized I should be looking to Him instead for my reward.  Even if our workmates around us have no issues blowing their own trumpets, or openly complaining about their struggles,  I think God would want me to soldier on quietly, and with integrity (not nipping out for extended coffee breaks or mindlessly watching YouTube videos when I should be working), even though my hard work might go unnoticed.
"Well Done, Good and Faithful Servant"
Ephesians 6:5-8 also helped me see that even when our earthly bosses may overlook us for a promotion or sweep our achievements under the carpet, God sees and judges everything, and He is a fair and just Person who does not change like shifting shadows (Psalm 25:8, James 1:17).
However, as a "slave of Christ", the expectations He has for me are quite different from my employer's, which are more about converting sales and meeting deadlines. I think if God were to map out my KPI (Key Performance Indicators), they would include loving my colleagues when they are insufferable (John 13:34-35), not giving in even when I am dying to pass on a delicious gossip (Ephesians 4:29), and honoring others (Romans 12:10)—to name a few.
And when work gets challenging and unfair, I believe God would want me to persevere (James 1:12), and to continue showing up for work every day with a positive attitude, ready to do good even when it gets hard (Galatians 6:9). I also know that God would not want me coveting my workmate's performance review or her pay increase.
Doing the above can seem so dull and laborious. What fun is there in toiling if you can't at least tell everyone what you've done? Why bother with integrity when everyone around you is taking long lunch breaks and watching funny cat videos on repeat? But as Christians, we are called to a higher standard, and we are "to do everything without complaining or arguing, so that we may be blameless and pure, children of God without fault in a crooked and perverse generation, in which we shine as lights in the world" (Philippians 2:15).
Identifying the different work standards I have been called to has made me realize that the temporal things I crave and chase aren't as important to Him as how I'm treating those around me or conducting myself when no one else is looking. The "exceeds expectations" grade that I desired so much would pale in comparison to the reward of hearing the words, "Well done, good and faithful servant" at the end of my service on earth.
And that's a goal worth aiming for.
https://ymi.today/wp-content/uploads/2019/10/When-I-Was-Blindly-Chasing-My-Boss-Approval.jpg
613
1024
Michele Ong
https://ymi.today/wp-content/uploads/2017/05/ymi-logo-black-3.png
Michele Ong
2019-10-30 10:00:14
2019-10-30 23:52:41
When I Was Blindly Chasing My Boss' Approval