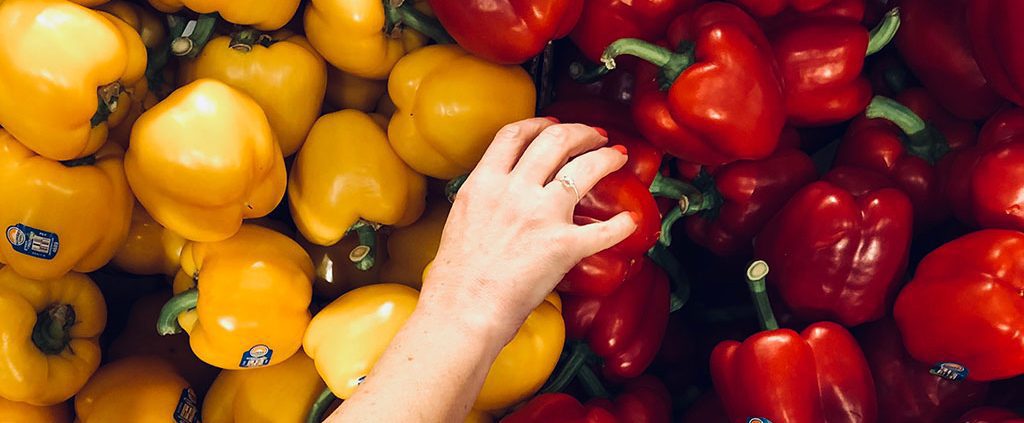 Written By Bree Rostic, USA
I don't know when it started. I don't recall the first girl I looked at and thought to myself, she's so much prettier than me. Surely it started before I began to mumble excuses under my breath regarding my lack of abilities.
I don't know if it began in ballet practice as a little girl, when the other dancers executed their moves more skillfully. Or if it was when I was a cheerleader, and my toe-touches were the highest and movements were the tightest, but somehow I was sitting out of competition rounds because of my weight. And maybe it flourished when the boy I had a crush on in middle school told me I wasn't cute enough to be his girlfriend.
Somehow, comparison made an uninvited appearance in my life and decided to stay around for a while. And before I knew it, I was making my decisions based on what others around me were doing.
Comparison has become normalized in our society. Our culture highlights manufactured beauty while downplaying the splendor of reality. It's more common to see a photoshopped image than it is to see an unaltered photo. And to make matters worse, we demand each other to live up to cultural standards—such as fitting into skinny jeans, or dying our hair to keep up with trends.
Comparison plagues us every day. So much so that during the most important milestones in my life, I remember not being satisfied with myself: my dress size at my wedding, my makeup for graduation, my "no-so-Instagram-perfect" birth photos of my son.
But somehow, we learn to cope while living in a social-media-obsessed culture, pressured to meet unrealistic goals. We even have apps to alter our photos so we can look our best online. Slowly, we are convinced that comparison is an innocent part of our lives. We start to believe our very human nature is to look at the lives of others and wish we had what they have, including their lives.
I started to believe that it was natural to compare, that it was the best way to know if I was on the "right path" in life. The Word of God says we shouldn't covet anything from our neighbors (Exodus 20:17), but in the information age, is it possible not to covet? Does it really affect us? If you'd asked me five years ago, I would have said I don't believe so.
Recently, however, I was taking some time to ask God what He wanted me to do with my life. I didn't hear anything. I waited for a revelation, a clear indication that I was heading in the right direction—silence. I was searching for purpose, seeking to fill an empty feeling. And when I couldn't find anything where I thought I would clearly succeed, I slowly started comparing myself to others.
I would look at people I thought I was similar to—in our stages of life, or talents and abilities—and start to measure my life against theirs. I justified my position in life based on proximity to others around me! If someone was "ahead" of me for a "good reason," then I approved. For instance, when my friends graduated college before me, I thought to myself: that's okay because I just had a baby. If I didn't find a good reason, I would question myself, "What's wrong with me?"
This pattern continued until finally I had an overwhelming feeling of being stuck. Everybody's life seemed to be progressing, while mine was not. This took me into a deep depression. I began to doubt myself and question if there was ever a purpose for me. Was I alive just to be alive? I allowed enviously looking at others to affect the way I perceived myself. I was stuck in a constant state of comparison.
It took me a while to get "unstuck." It wasn't an easy task, but it was simple. The thing was, I was so focused on everyone else that I stopped focusing on what mattered—my relationship with God.
See, I spent so much time on the purpose and the assignment, that I neglected my most important role, a daughter of God. I needed to get back to an intimate place with Him. So what did I do? I began to pray. I repented of my attitude that unintentionally reflected ungratefulness about my position in life.
And when I shifted my focus back to God, my perspective changed. It wasn't that comparison didn't flare up, but I knew how to deal with it. If a thought came up, I would pray to God and recite Bible verses. I would also stop thinking about how I compared to people around me, and start thinking about how I could love people around me.
I was once in a meeting with a woman that I admired very much. The topic of leadership abilities for a project came up, and immediately, the woman I loved and respected started to compare me with another young woman in the room. Instantly, I felt comparison and envy rising up in my heart. But I remembered what to do when comparison came. Instead of engaging it, I took a moment to gain control of the situation. I explained that I was confident in my abilities, but I also stated the things that I loved about the other young woman. And soon my heart was settled, and I realized I didn't have to compare or compete. I believe this is how we can all be victorious over comparison.
Here are a few of my favorite verses to reflect on when comparison makes an unwanted appearance in my life. I hope that you can find some of your favorites too, and will find them helpful if you struggle in the area of comparison like I do!
We do not dare to classify or compare ourselves with some who commend themselves. When they measure themselves by themselves and compare themselves with themselves, they are not wise. . . . (2 Corinthians 10:12-18)

I praise you because I am fearfully and wonderfully made; your works are wonderful, I know that full well. (Psalm 139:14)

But the fruit of the Spirit is love, joy, peace, forbearance, kindness, goodness, faithfulness, 23 gentleness and self-control. Against such things there is no law. (Galatians 5:22-23)

Your beauty should not come from outward adornment, such as elaborate hairstyles and the wearing of gold jewelry or fine clothes. Rather, it should be that of your inner self, the unfading beauty of a gentle and quiet spirit, which is of great worth in God's sight. (1 Peter 3:3-4)
https://ymi.today/wp-content/uploads/2018/08/What-to-Do-When-Youre-Stuck-in-Comparison.jpg
613
1024
Contributor
https://ymi.today/wp-content/uploads/2017/05/ymi-logo-black-3.png
Contributor
2018-08-09 10:00:59
2020-05-29 21:54:46
What to Do When You're Stuck in Comparison