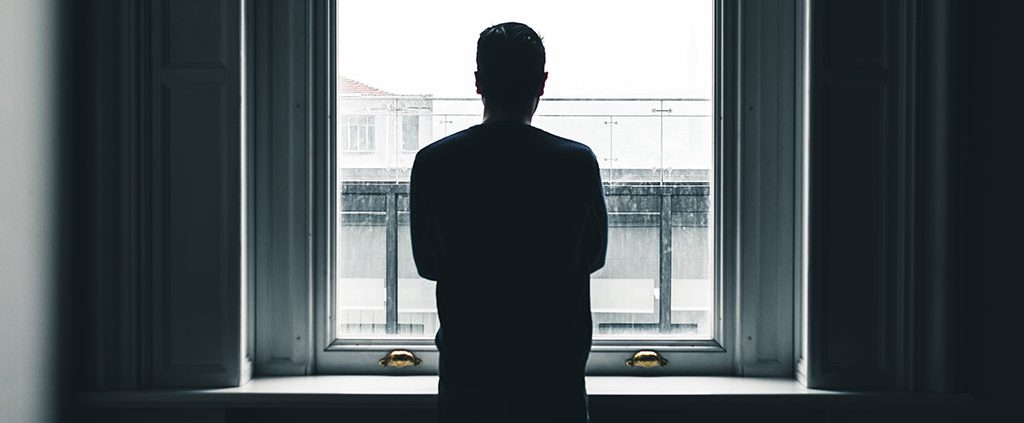 Written By Lee Ching Wann, Malaysia
I have been attending the youth service at my church for five years. This was where I planted my roots and grew spiritually.
I was brought up in a Buddhist family, but had a childhood friend who came from a Christian background. Her mom invited me to join a vacation Bible school program and from then, I started attending Sunday school on and off. Truth be told, I did not attend Sunday school to learn about God. In fact, I never took church seriously. I was just there to be with my friend.
As we grew older, we decided it was time to move on to the youth service. It was during a youth camp that I had a personal encounter with God. A lady came up to me on the last night of camp and prayed for me. As she prayed, I felt God's presence for the first time. At that moment, I decided to accept Christ. Since then, I have become more involved in serving at church.
Over time, I have experienced much spiritual growth, but there is something I continue to struggle with—feeling like a stranger in a place which was meant to provide a sense of belonging. For years, the feeling of loneliness was something that never went away despite being surrounded by people. Often, I found myself thinking:
"Everyone seems to have a church family. Where is mine?"
As selfish as my question may sound, I am human and yearn for a sense of belonging. For reasons unknown to me, it has been difficult to get beyond surface level conversations with my friends at church. Everyone seemed to have their own groups of friends, while I just couldn't find people to connect with. They were close to one another like a family, and eventually, I grew tired of not being able to fit in. I felt like an outsider. Aside from the weeks when I served in church, my presence seemed insignificant. As each week passed by, the feeling of discouragement to attend church grew stronger.
I was not alone in this. Both my childhood friend and another friend of mine felt the same way. Eventually, one moved to another church and the other one simply stopped coming.
It was all the more disappointing because I didn't face such struggles in school or at work. These experiences somehow only happened to me at church—but being connected here was more important than anywhere else, because the Christian life was never meant to be a solitary one. For years I've been praying for a church family, but God seemed to be silent. As my discouragement set in, I started asking if I should stop attending the youth service. And I did, for a few months.
One day, however, God opened my eyes and led me to this verse:
"Indeed, there is no one on earth who is righteous, no one who does what is right and never sins." (Ecclesiastes 7:20)
At that moment, I realized that the church is made up of imperfect people—including me. It is a place for equipping imperfect people like us, so that we can grow together in Christ.
God also pointed me to another verse from Ephesians 4:16, which says, "From him the whole body, joined and held together by every supporting ligament, grows and builds itself up in love, as each part does its work."
The phrase "every supporting ligament" caught my eye. This emphasizes the significance of each member of the church in building up the body of Christ. I realized that—as unimportant as I felt—I am still a member of the body. 1 Corinthians 12:15 says, "Now if the foot should say, 'Because I am not a hand, I do not belong to the body,' it would not for that reason stop being part of the body." Though my feelings may often tell me otherwise, I know for a fact that there is no greater truth than God's word.
After a long time of dealing with loneliness, I finally stopped blaming others and wallowing in self-pity, but instead decided to remain and serve in the church. I believe that God has chosen me to play a role in the body, thus it is my part to contribute with whatever gifts I have.
After that, I slowly began to see that God is able to use my experiences to reach out to others beyond the church. It helped me reach out to those who felt lonely in college. I could relate to them, and perhaps through the resulting relationships, I may have the opportunity to demonstrate the love of Christ by loving those around me. We are able to love, only because God first loved us (1 John 4:19).
Looking back, I realized that every instance of struggle is an opportunity for Him to work in us, which paves the way towards spiritual maturity. By God's grace, I started opening up to share my personal experience with a few of my church mates. As a result, I found out that one of them also shared the same experience as me. For the first time, I felt understood and a little less alone.
As of now, I still have a fear of being left out. But I am learning not to allow this to get in the way of me attending and serving in church. There are times I still struggle, but I have learned to go to Him in submission and obedience.
If you are also struggling to belong in your church, the fact is, you already belong because of your identity in Christ. Being in church is not about being in your comfort zone, and sometimes disappointments with one another is inevitable. But it is also through these processes that we learn to love, forgive and build up each other, just as Christ did for us.
https://ymi.today/wp-content/uploads/2018/05/Why-Dont-I-Feel-Like-I-Belong-in-Church2.jpg
613
1024
Contributor
https://ymi.today/wp-content/uploads/2017/05/ymi-logo-black-3.png
Contributor
2018-05-23 10:00:33
2018-05-22 09:39:19
Why Don't I Feel Like I Belong in Church?