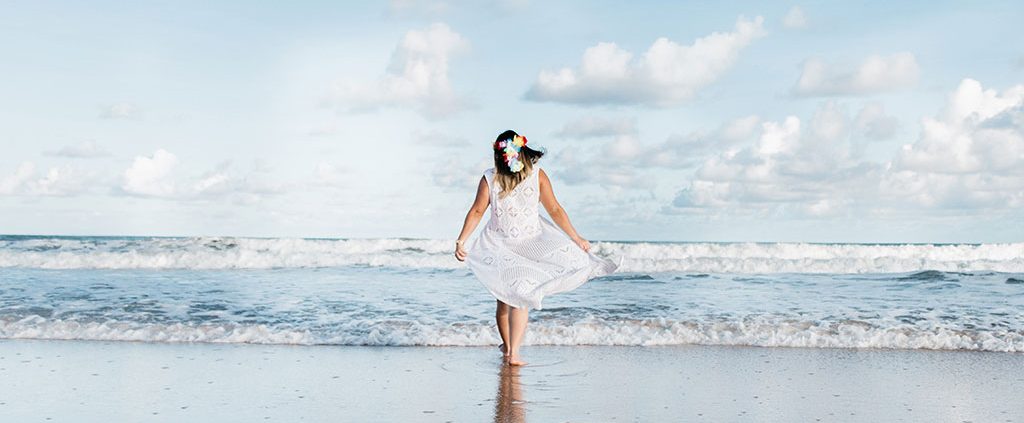 Written By Hannah Shoue, USA
Someone recently wrote "#holy" on my dorm room door. I live in a dorm at a Christian college and facilitate a weekly Bible study on my floor, so this innovative hashtag made me smile. It also brought to mind a question I have been wrestling with for the past several weeks. What does it mean to be "#holy"? Or in other words, what does sanctification mean?
I've grown up in the church, so the term "sanctification" is not new to me. But I've never felt that I had a clear understanding of the term. My interest in learning more began one day when I was reading 1 Thessalonians 4:3, which begins, "It is God's will that you should be sanctified." The verse ties sanctification to avoiding sexual immorality, but I wondered what sanctification might mean on a bigger scale.
My mentor brought to my attention Romans 6-8, where sanctification is also mentioned. Romans 6:22 describes how we are dead to our sin, have been released from slavery to sin, and have now become slaves of God. According to Romans 6:22, this "leads to holiness", or as the ESV translation puts it, "leads to sanctification". But how exactly does this work? What does it mean?
It Begins with Being Set Free From Sin
I recently heard a sermon about forgiveness. In this sermon, the pastor used an illustration based on American novelist Nathaniel Hawthorne's The Scarlet Letter. In the story, a woman who commits adultery is made to wear a red letter "A" on her chest as a mark of her sin. During the sermon, the pastor explained how Jesus takes away our sin and forgives us, metaphorically peeling away the sinful letters we wear on our chests. I think this can be a great illustration for how sanctification begins. Sanctification begins, as Romans 6:22 says, when we are released from slavery to sin and are set aside as slaves of God.
That sermon about forgiveness helped me to connect the term "sanctification" to its role in the story of the gospel. I am fundamentally un-right and covered with different letters. But when I am forgiven, Jesus doesn't see the letters, or the decay of sin, but rather a new creature. He sees me as holy, reborn through His love and work on the cross.
However, there is still a problem, which Paul outlines in Romans 7. We still have to deal with our sinful nature. Paul says, "I do not understand what I do. For what I want to do I do not do, but what I hate I do" (Romans 7:15). This is perhaps the central struggle of all Christians. We've all struggled, and continue to struggle with sin. We are all caught up in an inner battle of good and evil.
For example, I (sometimes) try to eat healthy. I know I should eat healthy, I want to eat healthy, but for some reason, when I see one of my favorite unhealthy snacks, I eat that instead, even though I know what it does to my body is bad and I want to try and live a healthier lifestyle.
God has forgiven my sins and sees me as holy, yet I am still continually torn between desiring holiness and desiring sin. I'm tempted to say to God:  Just relax. Take it easy. I'll do all the right stuff. I'll come to you, I'll read my Bible every day and be nice to people. It's fine. I got this. You don't really have to do anything, I can take care of myself.
It Involves God Working in Our Hearts
But, this is not how sanctification works. Sanctification is an ongoing process that God works in my heart to change my desires. It begins with God's forgiveness of my sins, and then it continues throughout my whole life as I walk in relationship with the Lord and learn how to become more like Christ.
Paul comforts us in our sin by reminding us that "if the Spirit of Him who raised Jesus from the dead is living in you, He who raised Christ from the dead will also give life to your mortal bodies through His Spirit, who lives in you" (Romans 8:11). If God can raise Jesus from the dead, He can quench our desire to sin and make us desire righteousness instead. 1 Peter 1 tells us that the Spirit works in us to sanctify us for obedience to Christ and for a life of holiness. And so, we are confident that the God who began this good work of making us holy will carry it to completion (Philippians 1:6).
It is by His grace alone that I was able to believe in the first place. It is by His continued grace that I walk the road of holiness, until I am presented before Christ, without blemish. But I don't walk this road alone.  One of my favorite verses is Isaiah 41: 13, which says, "For I am the Lord your God who takes hold of your right hand and says to you, Do not fear; I will help you."
I think of 1 Thessalonians 4:3 again, "It is God's will that you should be sanctified: that you should avoid sexual immorality; […]." This verse reminds us that as Christians, we are set apart. It is the Lord's will for us to become more like Christ, to become sanctified. Even though we still sin and suffer the consequences of our sin, God is working in our lives to change our hearts and show us what it means to be like Jesus. We do not have to be afraid, and we don't have to be defined by the sinful letters that stick to us. Jesus holds us by our right hand and walks with us; all we have to do is humble our hearts and be willing to walk alongside our Lord.
There's nothing I can do to make me right before God. There is nothing in me that can sustain my pursuit of holy living. But I'm sure glad that the all-powerful, gracious God has done it and is doing it for me. It is the sanctifying power of God that makes me "#holy".
https://ymi.today/wp-content/uploads/2018/04/What-Does-It-Mean-to-Be-Sanctified-1.jpg
613
1024
Contributor
https://ymi.today/wp-content/uploads/2017/05/ymi-logo-black-3.png
Contributor
2018-04-29 10:00:58
2020-10-02 02:44:24
What Does It Mean to Be Sanctified?