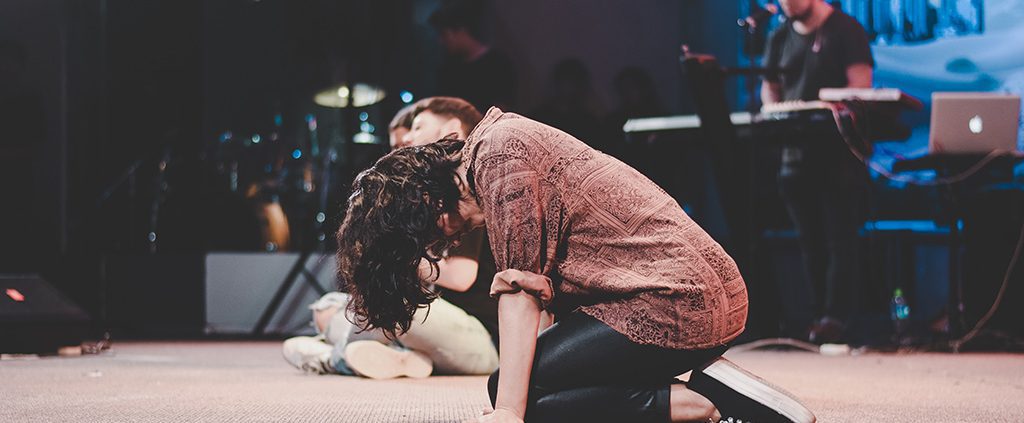 Written By Hannah Shoue, USA
Unlike many of my peers at college, I did not receive a purity ring* from my family or church when I was in high school. I know that if I had asked for one, I would have been given one, but I never felt like I needed a ring on my finger to show the commitment I had made in my heart to abstinence before marriage.
Don't get me wrong, I do believe the commitment to purity before marriage is an awesome, biblical, and God-honoring commitment to make. I think purity rings can be a great expression of the commitment to put God's will above our own desires.
But one of my issues with the purity ring phenomenon was that it seemed like a gender-based practice. None of the Christian guys I knew ever received a purity ring or other sort of token to symbolize their commitment to God's design for purity before marriage, which seemed to suggest that there was an implicit difference in the way women ought to relate to God.
For example, I sometimes hear phrases such as "Jesus is my boyfriend," or "I'm married to Jesus first" when women talk about purity rings or their relationship with Jesus in general. And this is not without some foundation; the Bible does sometimes compare God's love to spousal love, and several theologians have also written about the intimate qualities of God's love. There are passages in the Bible that compare Jesus's relationship with the church to marriage, such as Ephesians 5:22-32. These verses, however, refer to Christ's relationship with the church, not to our personal relationship with Christ.
This is an important distinction to make, because the problem with professing engagement or marriage to Jesus is that it plays into a culture that promotes the role of a significant other over that of God in our lives.
Such thinking also gives rise to the problem of what happens when you are no longer single. Are you dating both God and your significant other? Does God take a backseat?
 We Need to Expand Our View of God
 When we confuse our Christian calling with a marital calling, we fall into the worldly trap of confusing God with a spouse. We then miss out on the reality of how life-changing a relationship with the triune God is because we have created a limited role and view of God for our lives.
Jesus is so much more than a substitute for a significant other. Jesus is God Himself. He's the one by whom all things are created, and for whom all things are created (1 Cor 8:6). Jesus is also our almighty Savior, who came down to earth as one of us to be near to us and even die for us, showing us a love that we can't fully comprehend, even after a lifetime of journeying with Him.
The God I know and love is the God the psalmist sings of in Psalm 95: 3-7:
For the LORD is the great God,
the great King above all gods.
In his hand are the depths of the earth,
and the mountain peaks belong to him.
The sea is his, for he made it,
and his hands formed the dry land.
Come, let us bow down in worship,
let us kneel before the LORD our Maker;
for he is our God
and we are the people of his pasture,
the flock under his care.
Let's not view Jesus as a significant other or as a placeholder for that person, but as the praiseworthy, mysterious, and powerful Savior of the world that He is. This means turning from focusing on how God can fulfill my needs and desires, to loving God for who He is and responding to him in worship.
As I try and reframe my thinking about God in this way, I find myself having a renewed understanding of the depth of God's majesty, love, and grace, being more attuned to the Holy Spirit, and drawn into deeper relationship with Jesus. Each day, I want to continue to expand my view of God from narrow definitions that fit my needs, to a truer understanding of our mysterious and awesome God.
*Purity rings (which have also been called abstinence or chastity rings) represent chastity and are usually worn as sign of one's commitment to practice abstinence until marriage.
https://ymi.today/wp-content/uploads/2018/02/Is-Jesus-our-Significant-Other.jpg
613
1024
Contributor
https://ymi.today/wp-content/uploads/2017/05/ymi-logo-black-3.png
Contributor
2018-02-12 10:00:21
2020-10-02 02:44:14
Is Jesus our Significant Other?