Written By Megan Tibbits, USA
I got a call one day. The voice on the other end said something like, "We really like your voice. We want you to be on our TV show."
I couldn't believe it. I was just a small town girl from Michigan, who had gone to Los Angeles for a visit. I didn't intend to pursue a career in music but over time, I felt God put the dream on my heart, and I ended up making the city my new home.
When a friend told me about a new show that was accepting auditions, I made a home video of me singing "Royals" by Lorde and "All of Me" by John Legend in my closet and uploaded it to YouTube. I didn't expect anything would come of it—but I got the call.
Over the next couple months, I made it through rounds of auditions, and eventually to the live show where, each week, I had to prepare a song to perform live in front of approximately 10 million home viewers. They would then vote "yes" or "no" to decide if I should move on in the competition or not. If the majority voted "yes", a giant screen shielding me from the celebrity judges would rise and I would move on to the next round. If the majority voted "no", the screen would stay in place and my journey would end.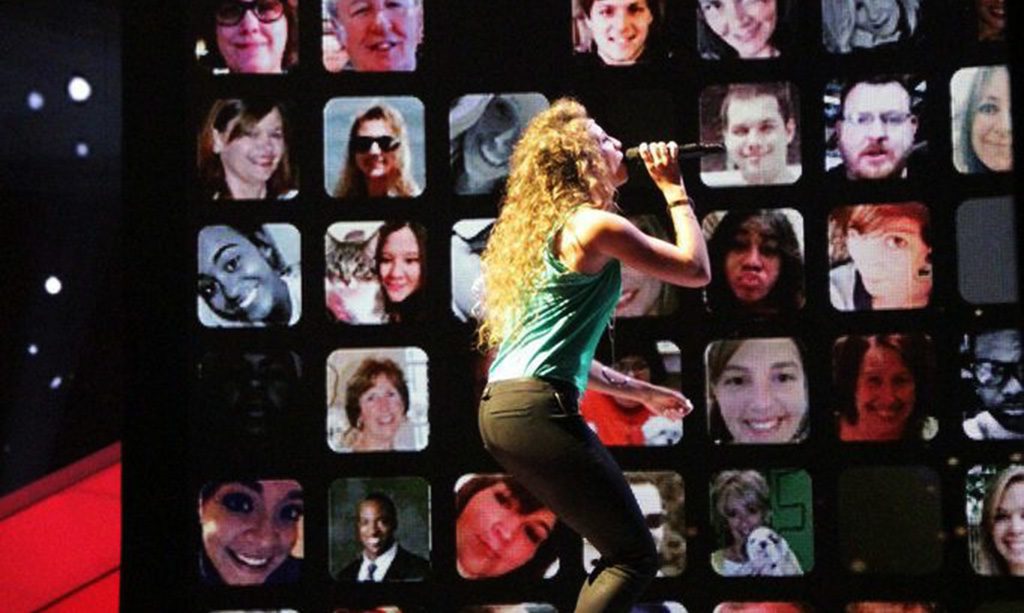 I made it through two weeks of live show and my confidence grew. I saw myself making it all the way to the finale show and maybe even taking home the title of "winner". However, God's plan took me in a different direction. My third week of competition didn't play out as I had intended. As I neared the end of the song, the wall was still down. And not only did the wall stay in place, I saw the percentage of people who voted "yes". Thirty-one percent of the viewers thought I was good enough, talented enough, and worthy enough to click the "yes" button on their phone—which meant sixty-nine percent did not. So I was out of the competition. Almost as soon as my dream began, it ended.
I didn't sleep well for weeks after that. My whole town in Michigan and all my friends in Los Angeles had rooted for me, but I had let them down. I thought I had disappointed everyone. I was filled with regret, and my mind was in turmoil with thoughts of everything that I had done wrong. I thought I picked the wrong song and that I didn't sing well. I thought about how, if anyone were to look up my name, the first thing they'd find is the video of my failure. I thought my shot of going anywhere with my music was over.
These thoughts filled my head for months until I heard an amazing lady from the Salvation Army named Danielle Strickland talk about how people so often try to be like Hercules. We tend to want to be a "never-let-them-see-us-bleed" type of person, working ridiculously hard to keep up a reputation that makes us look amazing, strong, undefeated, and perfect.
I had always secretly wanted to be perfect, to be seen in a way that no one could ever find something bad to talk about, or something to be disappointed in. I'd always wanted to be someone that succeeded at everything I tried, someone that never let anyone down, including myself.
But then, I remembered Jesus. He bled in front of everyone. His reputation as King of Kings and Savior of the World was shattered on a cross for everyone to see. He willingly and publicly "failed" in a way that would make history. And that became one of the most important parts of His story. Without that part, the rest wouldn't matter. It's through the moments that look like "failure" that God redeems and transforms us into something extraordinarily beautiful.
My failure made me die to myself that day. I died to needing to be perfect, because now millions of people knew that I wasn't. I died to having to succeed at everything I did, because there were videos proving that I didn't. I died to trying to have a reputation and a name for myself, because now to some people, my name was simply "the girl that got kicked off that show".
And you know what? I'm so glad I failed. Because sometimes, trying to maintain a "reputation" of being great is where we miss what we are purposed to do. Failing helped me see that my identity is not found in what I've done, or what I've accomplished, but in the fact that I am a treasured daughter of God.
The Bible says over and over that God exalts those who humble themselves (James 4:10, 1 Peter 5:6). When my need for "Megan to be awesome" is out of the way, He can use me so much more effectively by His power at work through me. I'm not perfect, and failure is part of my story, and a necessary part of where I'm going. We don't need to take the failure out of our story. We don't need to appear perfect, because we're never going to be. In fact, Jesus says in 2 Corinthians 12:9, "My grace is sufficient for you, for my power is made perfect in weakness."
Two years later, as I write this, I see that happening. I've begun traveling around to schools and talking with students about courage, identity, and following their dreams. I'm also a worship leader at my church in LA; I sing and share at conferences and churches and schools and events. I'm still making YouTube videos. I have been given opportunities to lead people into worship as well as tell the stories of what Jesus has done in my life through the songs that I write and the platform God has given me through music.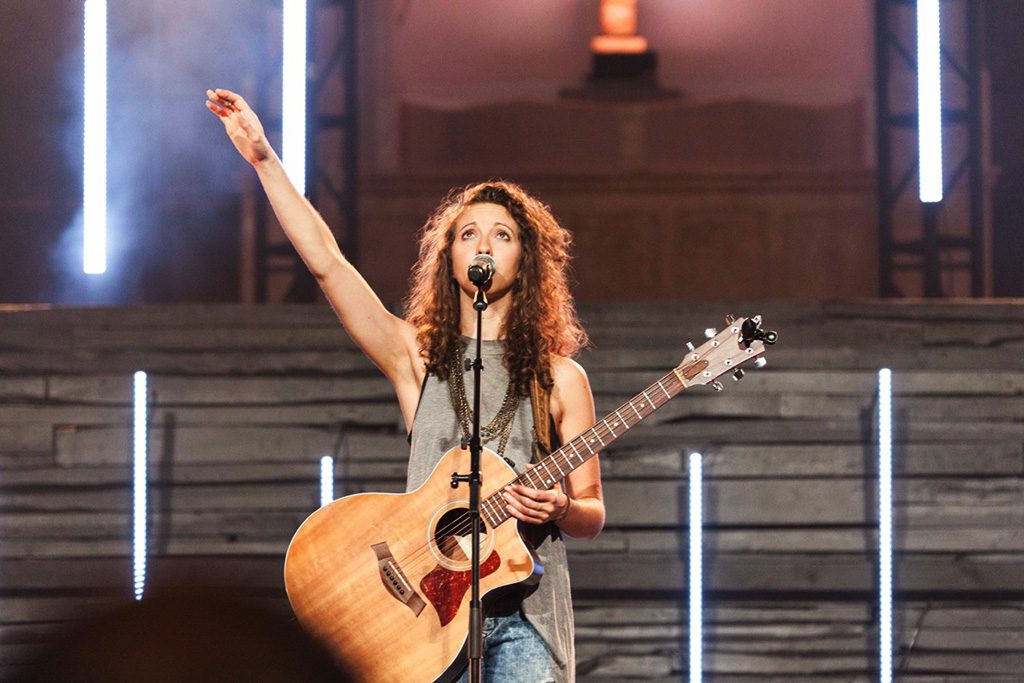 My blip of disappointment has allowed God to grow my character into something that He can use more powerfully than before, to grow me into someone that sees the beauty of imperfection. It has taught me some really important things about humility, and how as I die to my need to be perfect, I become more fully alive in the perfection of Jesus. And I believe that the way God shaped me through this experience has enabled me to walk even more fully and mightily into the purpose He created me for.
So have hope, my friends. Because when you fail, it's okay. Let it be a part of your story. Let God grow your character and mold you into who you are meant to be. Let Him lead you further into the purpose He has for you. In fact, I dare you to fail. And I can't wait to see who you become.
This article was originally published on the writer's blog here. This version has been edited by YMI.
https://ymi.today/wp-content/uploads/2017/09/Megan-Tibbits5.jpg
613
1024
Contributor
https://ymi.today/wp-content/uploads/2017/05/ymi-logo-black-3.png
Contributor
2017-09-01 10:00:46
2022-07-11 12:55:17
I Dare You to Fail