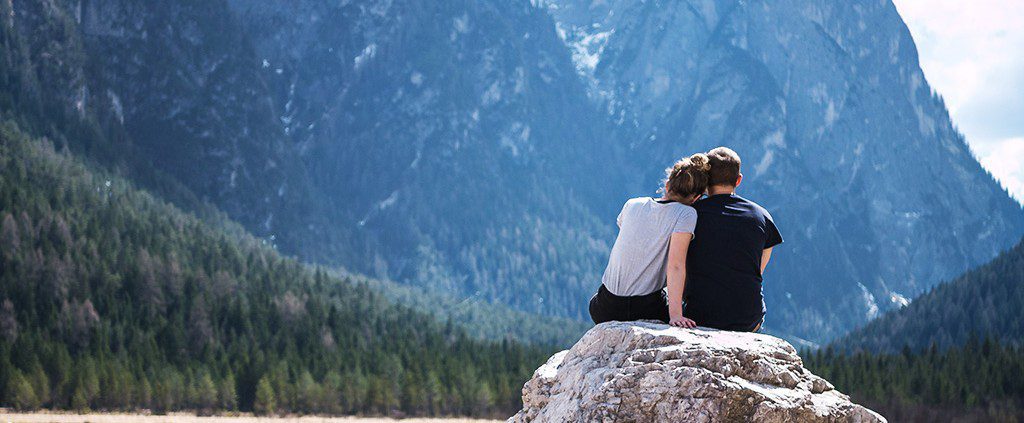 Does he like me? Did he just flirt with me? Does his reply mean something more?
Should I ask her? What does her silence mean? Should I confess to her?
When it comes to interacting with members of the opposite sex, it's likely that such questions would've crossed our minds before. After all, a friendship blossoming into a tentative relationship is bound to generate a measure of uncertainty in our hearts: Is he the one? Is she into me? What should I do?
And with most of our conversations taking place through a screen—what with instant messaging and social media—we can miss out on subtle social cues that usually guide face-to-face interactions. Unfortunately, this means that misinterpretations and miscommunication are more likely to happen, creating even more anxiety over what our crush may have said (or not said).
These days, an entire vocabulary has been formed to document the amorphous nature of not-quite relationships and patterns of interactions.
There isn't just ghosting—the act of completely disappearing from someone's life after losing interest in them. There's also benching, where you become a plan B for someone who wants to keep their options open; and cushioning, where you're still in contact with potential suitors even after having exclusively committed to someone else. Not to mention other dating terms such as slow fading, breadcrumbing . . . and you get the point.
But what does God think about these situationships—where it's more than a friendship but not quite an exclusive relationship? While the Bible doesn't explicitly lay down laws for dating, it does give us commandments that can be applied to dating.
In fact, we need to look no further than what Jesus says are the greatest commandments in the Bible: "You shall love the Lord your God with all your heart and with all your soul and with all your mind. This is the great and first commandment. And a second is like it: You shall love your neighbor as yourself." (Matthew 22:37-39)
American pastor Richard Phillips and his wife Sharon write in their book about dating, Holding Hands, Holding Hearts:
"In dating, this requires us to honor God first. Many Christians approach dating mainly in terms of pursuing romance and meeting their emotional needs. Far too few think of it as an opportunity to honor God and grow in grace.
"What about loving our neighbor? This commandment requires us to put our dating partner's holiness ahead of our happiness. If you are dating someone and the relationship does not grow into marriage, the least you can do as a Christian is to ensure that dating you was a spiritually beneficial experience."
In the light of modern dating, this means asking ourselves: What would the most loving action be towards him or her?
Here's two points to consider when it comes to making sense of your feelings:
1. If you like (or don't like) someone, make it clear.
Don't leave someone hanging. There's nothing wrong with wanting to get to know someone better before expressing your interest in him or her. But be careful about what kind of impression you're making on the other person, and consider how he or she might be feeling in the meantime.
Conversely, if you don't like someone, make it clear. Don't flirt with them for the fun of it, especially if you know that this might create unnecessary ambivalence. Song of Solomon 2:7 tells us not to "arouse or awaken love until it so desires".
For example, if you know that someone is likely to feel terribly hurt if you openly reject them, a more loving option might be to drop more subtle hints. This might mean politely turning down offers to meet or waiting longer periods before replying their messages.
Similarly, you might want to consider gently and lovingly telling them that you're not interested in a relationship, if the situation calls for it.
While you might feel uncomfortable, presumptuous, or afraid of hurting them, remember that it is our duty to honor them as a fellow believer, brother- or sister-in-Christ, and child of God. If that means causing some hurt now, it's better than causing him or her even more hurt by revealing it only much later on.
Ask yourself: Am I relating to the other person in a way that honors God and him or her? Are my responses clear when I express how I feel towards this person? Or are my responses leading them to draw the wrong conclusion?
On the other hand, if someone you like is sending you mixed signals—ignoring you one moment while flirting with you openly the next—you might want to consider two options. Either frankly ask how he or she feels about you, or step away from the relationship if you feel that the other person may not have honorable intentions.
Treat others as you would want to be treated (Luke 6:31). Just as you don't want to be left hanging—or ghosted, breadcrumbed, or cushioned—don't do to them what you wouldn't want to be done to yourself.
2. If you're unsure about how you feel, commit it to God.
There may be occasions where the relationship isn't always so clear-cut. You might be ambivalent about how you feel towards someone, especially where his gestures or her words might possibly indicate something more. Do you really like him or her, or is it something else that's fueling these feelings—infatuation, desire, respect, loneliness, idealism?
I've felt this way countless times over the years, thanks to the adolescent longings and raging hormones of a teenage girl. How I pined, cried, and moaned for the affection of one boy or another!
It was only when I became a Christian that I found that there was a better way: casting my cares and worries at the feet of Jesus, who loves us with a love no boyfriend or girlfriend can offer us.
Before entering into a relationship or even entertaining the thoughts of entering into one, it's important to seek the Lord for discernment and wisdom on how we ought to relate to the other person.
I wrote this in my journal a few years ago when I developed a strong crush on a classmate I had just gotten to know:
"I find it so difficult to see a trace of that spark or non-spark; in that I cannot tell whether or not he feels the same way. Surely if he did, I could tell? Yet no, I see nothing (and therefore continue to believe everything) that might come to be. And this is the worst part: not knowing yet believing it to be so. Since he has shown neither interest nor dis-interest, I continue to hold on to this hope, which is a potentially devastating thing to do. Already I catch whiffs of him everywhere I go, and he is continually brought up again and again in my mind, reinforcing the infatuation I feel.

Alas, what I feel for him has neither been encouraged nor discouraged. And so what I am left with is this budding of love, one that is continuously being fertilized by his frequent presence, watered by all that we have in common; and thus it grows just as our friendship grows.

Where this friendship will lead me, I do not know. But I pray with all sincerity that God will keep and guide me, that ultimately He will give me His stamp of approval or rejection; and in the meantime will reveal to me more about him, that I may decide for myself whether or not this can develop any further."
God eventually did reveal something to me: this person was a non-believer who already had a girlfriend, which I only found out a few months later. Yet the process of committing this situationship to God daily—by choosing to commit my anxieties and uncertainties to Him, seeking His wisdom and will, and praying for Him to guard my heart—helped me to overcome the hurt and disappointment upon finding out.
It may be tempting to brood over whether the person you like feels the same way by overanalyzing every little thing they say or not say.
But don't take things into your own hands. If it is meant to be, God will reveal it to you, and the other person (if he or she is a believer). If it's not meant to be, God will reveal it too. I find that this is such a simple but deeply comforting truth, as someone who's personally prone to overthinking and worrying.
So trust in the Lord with all your heart, and He will answer whatever desires, worries, and questions you have, in His perfect timing and according to His perfect plans.
Trust in the Lord with all your heart,
and do not lean on your own understanding.
In all your ways acknowledge him,
and he will make straight your paths.
Be not wise in your own eyes;
fear the Lord, and turn away from evil.
It will be healing to your flesh
and refreshment to your bones.
— Proverbs 3:5-8
https://ymi.today/wp-content/uploads/2017/07/2-Tips-to-Date-in-a-Loving-Way.jpg
613
1024
Wendy Wong
https://ymi.today/wp-content/uploads/2017/05/ymi-logo-black-3.png
Wendy Wong
2017-07-14 10:00:03
2017-07-12 15:06:50
2 Tips to Date in A Loving Way