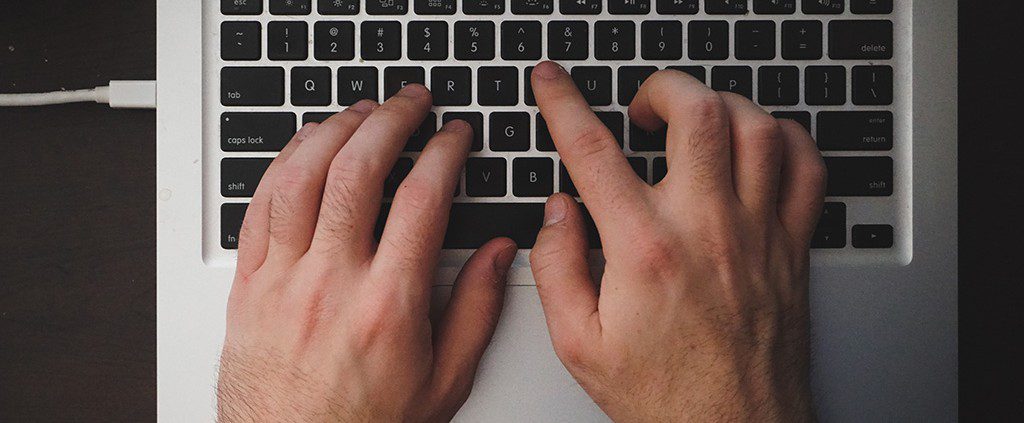 Written by Stacy Joy, USA
October 3, 2012, is a day my husband Andrew and I will never forget. On the same day every year, we dress up, go out to a fancy restaurant, and celebrate a unique anniversary: Andrew's freedom from the chains of almost two decades of addiction to pornography.
You heard that right—freedom is possible, friends. But breaking free from the enticement of pornography truly is a war. I've heard counselors say that it is harder to break free from pornography than cocaine.
Andrew's complete break came after four years of struggle. He had turned to mentors for support, installed programs on his computer to block websites, and tried everything he could to end his addiction.
One of his biggest motivating factors to end his addiction was our relationship. We were dating at the time and it dawned on him how much pornography already had and would continue to damage me as well as the marriage we were planning to pursue together. I know he truly hated all the pain it caused me: I was deeply concerned that my future spouse would compare me physically and sexually to the images he had ingrained in his mind for years, and his addiction had also planted seeds of distrust within me—I wasn't sure if he would be able to keep his eyes from wandering when I was absent, or even when I was around. I sought much counsel on whether we should continue to pursue marriage or put the brakes on our relationship.
I praise God that Andrew was eventually able to stop—and it was only truly because the Lord enabled him to do so. There's no other way to explain how he managed the seemingly impossible. He is now a pastor and has been able to speak into the lives of many surrounding us regarding his previous struggles, encouraging them that they, too, can have victory.
I know that Andrew's story of struggle is not rare. The use of pornography is prolific. We may think that it affects adult men only, but it is in fact a struggle for both men and women—one-third of visitors to pornographic sites are women—and an even higher number are younger people. Studies show that the largest consumer base of online pornography is made up of 12 to 17-year olds.
Another heart-breaking reality is that Christians are no less susceptible: Nearly half of all Christian households face a severe problem with pornography.
As a pastor's wife and counselor-in-training, I have counseled many people regarding their struggle with pornography; all of them, without exception, were exposed to it before the age of 10.
But am I being a bit too rigid? What's so bad about pornography? you may be thinking. After all, sexuality is a beautiful gift that was fashioned by God himself. Isn't it a part of His perfect creation that the Bible describes as a gift to be cherished? Yes, absolutely! But there are also many warnings in Scripture regarding the abuse of sexuality. Ephesians 5:3 warns us to not even have "a hint" of sexual immorality in our lives, while 1 Thessalonians 4:3 warns that sexual immorality will affect a believer's sanctification, as it will hinder our ability to grow into the likeness of Jesus. Since we are to glorify God with our lives, we need to take the sin of pornography seriously.
As my husband and I counsel and meet with many couples and young adults, we've observed (and research confirms) that the use of pornography lies at the root of well over half of failed marriages. Some studies have also said that it increases the chances of infidelity by three times, and I would venture to guess that this is because of the insatiable desire that pornography creates. Users always want more—more options, more danger, more of the forbidden, more body types, etc. Having a lifelong partner in marriage is a gift from God, but pornography affects the ability of a person to see that gift as precious and "enough".
How does one begin breaking the hold of pornography on his or her life? Any attempt to break this bondage has to begin with a heart fully surrendered to Christ, ready to obey no matter what the cost.
In an article about fighting the temptation of pornography, Christian counselor Ed Welch notes, "Power doesn't come from mere knowledge; it comes as we grow in the knowledge of God and respond to him with obedient trust. It comes only as we discover that in God's presence—not from what the world or fleshly pleasure can offer—do we find fullness of joy and pleasures that never lose their capacity to satisfy (Ps. 16:11)." We must trust God that what He has to offer is more glorious and fulfilling than anything the world has to offer—including pornography.
Another step we must take is to share our deepest struggles with someone we trust, for both accountability and support. Welch explains the importance of community in this battle: "We could easily argue our sin is private, it's against God, and it should be handled privately. But if we easily confess to God yet refuse to confess to others, the authenticity of our confession is suspect. Openness is a way we can avoid being tricked by new justifications."
If you're struggling with some type of sexual addiction, find someone who will hold you accountable—not the type of person who pats you on the back because you "only looked twice this week instead of five times", but someone who cares enough about you to ask you the hard questions.
I have talked to people I dearly love who speak of going to bed for years crying out to God to help, but hearing no answer. Their despair leads them deeper and deeper into depression, and they believe that they will never be able to have a fulfilling, God-glorifying marriage or life. By God's grace, they have since broken free from the addiction and are now thriving in godly marriages and are intentionally helping others who struggle. Satan wants you to believe that deliverance is never going to be within your reach. Do not let the lies of the enemy win the battle of pornography in your life. Do not give up hope—for we serve the Almighty God, who created the Heavens and Earth, for whom nothing is impossible (Luke 1:37).
The beauty that could await you someday within your current marriage, in a future marriage if you are single, or in joy and peace within obedience as a single, is tangible and available. Having been married for almost four years now, I can honestly and happily say that we have never had a more content, fun and satisfying sex life. Praise to our God of redemption!
I pray that you too will soon have a day to look back on and celebrate, just as Andrew and I do. Be vigilant in this war and always remember that you can boldly come to Jesus' throne of grace, knowing you will receive mercy and find grace in times of need (Heb 4:16).
https://ymi.today/wp-content/uploads/2017/06/Pornography-You-Can-Break-Free.jpg
613
1024
Contributor
https://ymi.today/wp-content/uploads/2017/05/ymi-logo-black-3.png
Contributor
2017-06-27 10:00:34
2021-10-22 22:30:03
Pornography: You Can Break Free