On screen, Ho Ming Yue—or, as his fans call him simply, MingY—is loud and goofy. With his signature smile and thumbs-up gesture, he is known as the clown of The Ming Thing (TMT), the popular Malaysian YouTube channel featuring short films and comedy sketches.
Since it was started in 2012, TMT has amassed more than 400,000 subscribers, with the top video drawing more than three million views.
As he sits down in TMT's office in Kuala Lumpur (KL), Malaysia, for our Skype interview, Ming Yue displays a very different side to the on-screen character playing silly roles in the comedy skits. Decked out in a somber dark blue sweater and sporting a fresh haircut, he is a lot more serious than I had expected, giving much thought before answering each of my questions. Halfway through the interview, the 25-year-old declares: "I'm actually an introvert, a very big introvert."
His Faith Journey
Ming Yue? The clown of TMT is an introvert?
It's true, he says. Ming Yue started out a "loud and sociable" person, but his personality changed significantly after spending two years studying in England. He did not have any friends when he initially arrived in 2010, and to make matters worse, his relationship with his then-girlfriend ended. Overwhelmed by his circumstances, there were times when he didn't even want to leave his room.
"I didn't want to go to class, I didn't want to see people, I just wanted to be alone," he says. He also spent most of his time sleeping. "I thought that if I slept more, time would pass faster and I would be able to fly home to KL faster."
He adds: "My first year was the worst. It's so hard when you're alone and you have nobody. I honestly felt it was just me against the world."
While he was brought up in a Christian family by parents who were—and still are—church elders, Ming Yue had for many years gone through the motions of attending church without intentionally thinking about the significance of his faith. Only once, while he was still in primary school, had he cried during a service. At the time, he didn't know why he cried; only later did he realize that it was his first encounter with God, and that "there is something out there watching over me". Convicted of his faith, he had started serving actively in church, but since then, his faith journey had not been smooth, he admits.
Now, in England, he found himself questioning God. "Why did You put me here?" he recalls asking one day.
On New Year's Eve, he saw fireworks outside his window. For some reason—he can't explain why—they prompted him to surrender his situation to God. "I just felt I couldn't handle this situation alone anymore and I knew I needed help," he says.
Immediately, he felt a sense of peace. From that point, Ming Yue decided to take active steps to prevent himself from falling back into a depressed state. This involved simple steps like surrendering hurtful thoughts, memories and words spoken against him to God, and stepping out of his room to make new friends at a local Christian fellowship.
Still, his journey as a Christian did not turn into a bed of roses after that. One year after returning to Malaysia in 2012, he left his church and started living a life independent of God.
It took his younger sister to jolt him back to his senses. When she randomly remarked that he wasn't as loving and kind as he used to be, he realized that he had stopped showing these attributes—which were the fruit of the Spirit—because he wasn't walking closely with God. Seeing how his life was turning out without God, he asked a Christian friend to bring him to her church. There, he found mentors and people to walk alongside him. "There were people to do life with, to share struggles and to mutually encourage. It was a blessing for me," he says. He is still attending and serving at this church today.
His sister affirmed him after noticing that he had become a lot more patient and gracious. Ming Yue attributes that to the support of the community he received in his church.
His YouTube Journey
It was also after coming back from England, that Ming Yue decided to join Ming Han in making YouTube videos. By that time, his brother had already produced a few videos by himself. Having always done things together, it seemed natural to join him, he says. With two other friends—Bryan Lim and Raffi Th'ng—they formed The Ming Thing in 2012. "It was like our mini-playground to do what we love—write content and make videos."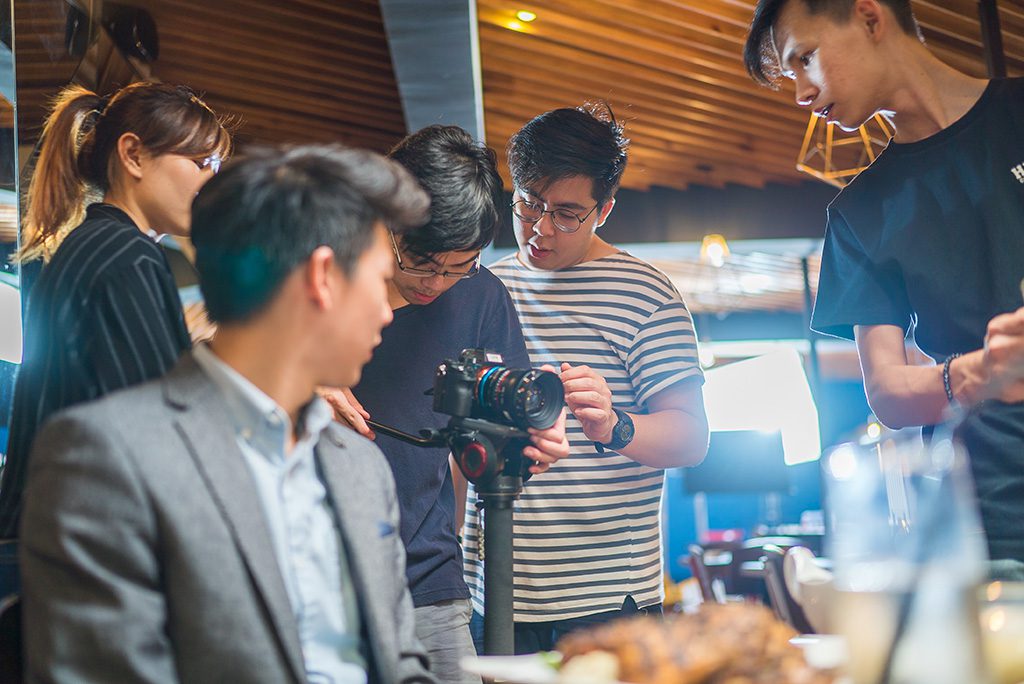 TMT aims to maintain a mix between providing entertainment and offering a commentary on society. Its films, which cover themes such as love, courage and the influence of social media, are inspired by real-life events. "All we do is to listen and notice things and people," he says. "Our films reflect the way we perceive life." But they do sometimes come up with nonsensical videos that have no meaning or message, he adds with a cheeky laugh.
For bigger projects like web series or short films, however, the team is more intentional about driving home a message. He cites the example of a short film on TMT, Movie Love/Real Love. "The truth of the matter is that the world has such a funny and distorted view of love," he says. "They only see the one that is put on display in the movies, without realizing that love in real life is vastly different."
Keeping things real is what Ming Yue also tries to convey and achieve on his social media platforms. While his Instagram account (@mingasaur) includes well-taken, curated photos, it also showcases some random ones, like him putting on a silly face and posing with a cup of coffee—a post that some might deem "not-Instagram-worthy".
"There are definitely parts of my life that are polished and curated, but there is this whole element of being a normal person," he says. "What you see is who I am."
This is important because there is pressure to look good on social media. Asked how he deals with that, Ming Yue replies candidly, "To begin with, I'm not a very beautiful person, so I can't post gorgeous pictures of myself. So I've learned to not let that bother me."
Instead, he treats Instagram as a platform for storytelling. "With my long captions, my Instagram account is essentially my mini blog," he says with a laugh. "I'm a lot more interested in the stories behind the pictures and how the person feels."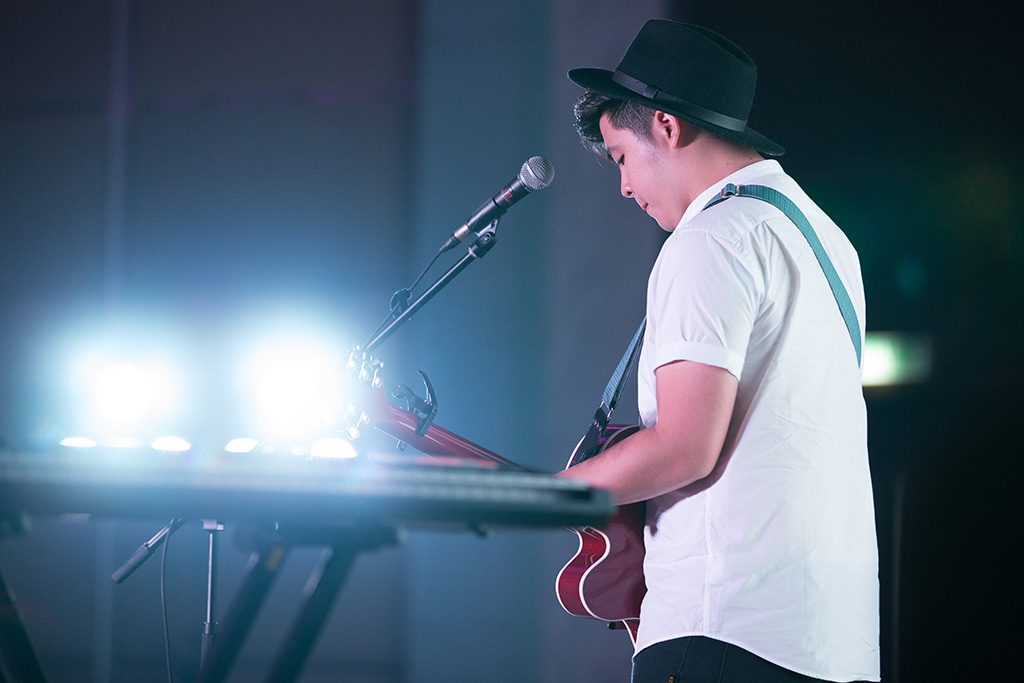 He is also open about his Christian faith. Many posts show him playing the guitar in church or reflecting on sermons. Though such posts usually receive fewer "likes" and comments, Ming Yue isn't affected. "Honestly, I don't mind that I'm not getting a lot of likes or engagements," he says. "It doesn't bother me because I'm essentially just sharing my life with others."
But if he has an important message for his fans, Ming Yue will time his posting a bit more carefully. "It's not about the likes, but I want more people to see this. If I feel the message is valuable, I will post it at a time of high traffic."
Besides being authentic and intentional, the Ming brothers also try not to do things just to seek the approval of others. This means turning down requests from alcohol or tobacco companies, even though they pay well. "Maybe I just don't know how to go about making the advertisements in a way that I am comfortable with, a way that will not contradict my values that I was brought up with," explains Ming Yue.
In the end, TMT goes back to their primary focus: to create content. He says: "We are given the opportunity to see our imagination become a reality onscreen and I think that's a privilege and a blessing we need to honor."
As for the YMI question of why he does what he does, Ming Yue says: "We have a genuine passion and love for creating. And God has given us this awesome opportunity and platform to play around and tell stories that we see on a day-to-day basis."
https://ymi.today/wp-content/uploads/2017/06/4-Ming-Yue-Feature.jpg
613
1024
Constance Goh
https://ymi.today/wp-content/uploads/2017/05/ymi-logo-black-3.png
Constance Goh
2017-06-29 10:00:56
2020-03-18 23:32:19
Ming Yue: Behind the Goofy YouTuber