Title: Blooming with Godly Purpose in our Work Fields
Materials: Paper Craft & Photography
Description: "Bloom where you are planted." – Blooming with Godly Purpose in our Work. Have you heard the phrase before? If someone were to offer this advice to you in a conversation about your current field of work, how would you feel? What would putting down roots and learning to "bloom where you are planted" look like in your current work environment?
Artwork by: The Blessed Run.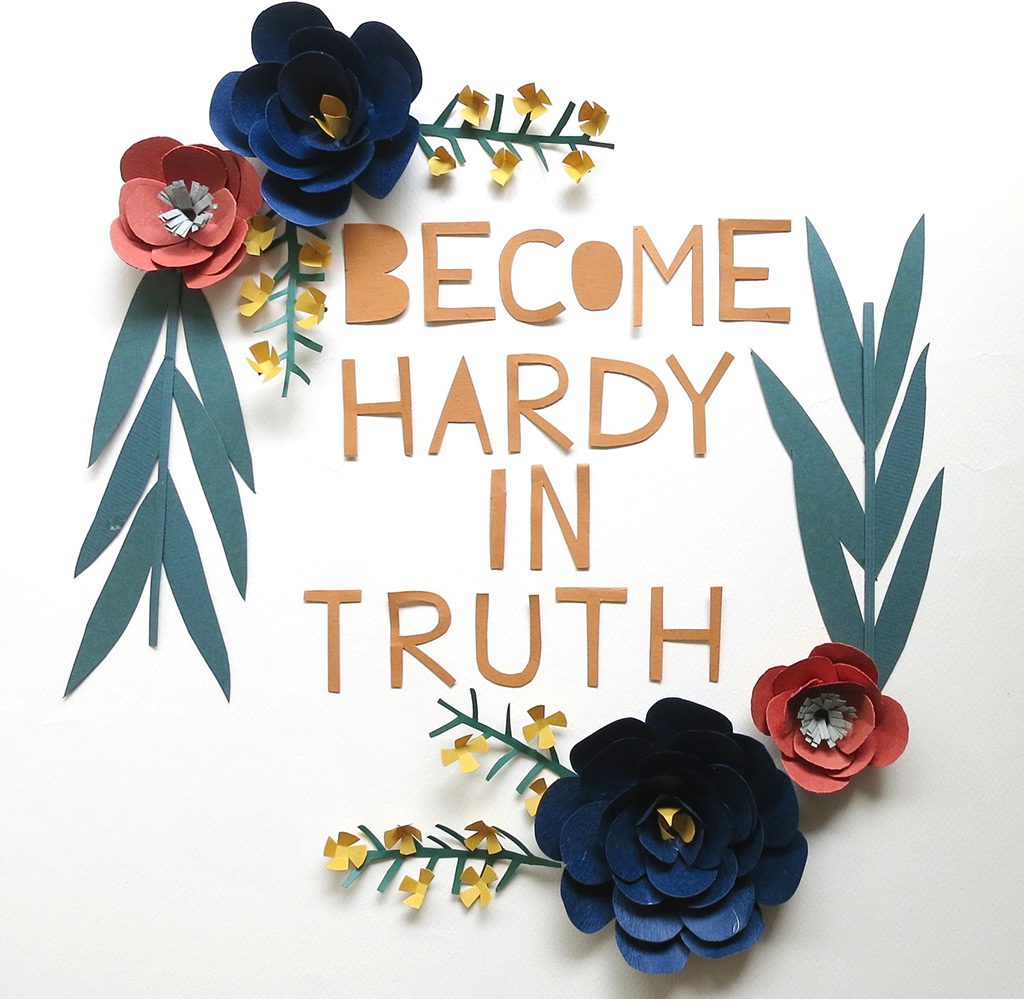 At work, there will be times where we get disappointed with the way we have done certain things or how others look at us. But the more we are faced with these situations, the more we learn that we can't build our hopes and success on the outcome of our works or the approval of men. These things are temporal and fleeting; serving as reminders to see our work through the eyes of God's love and purpose.
---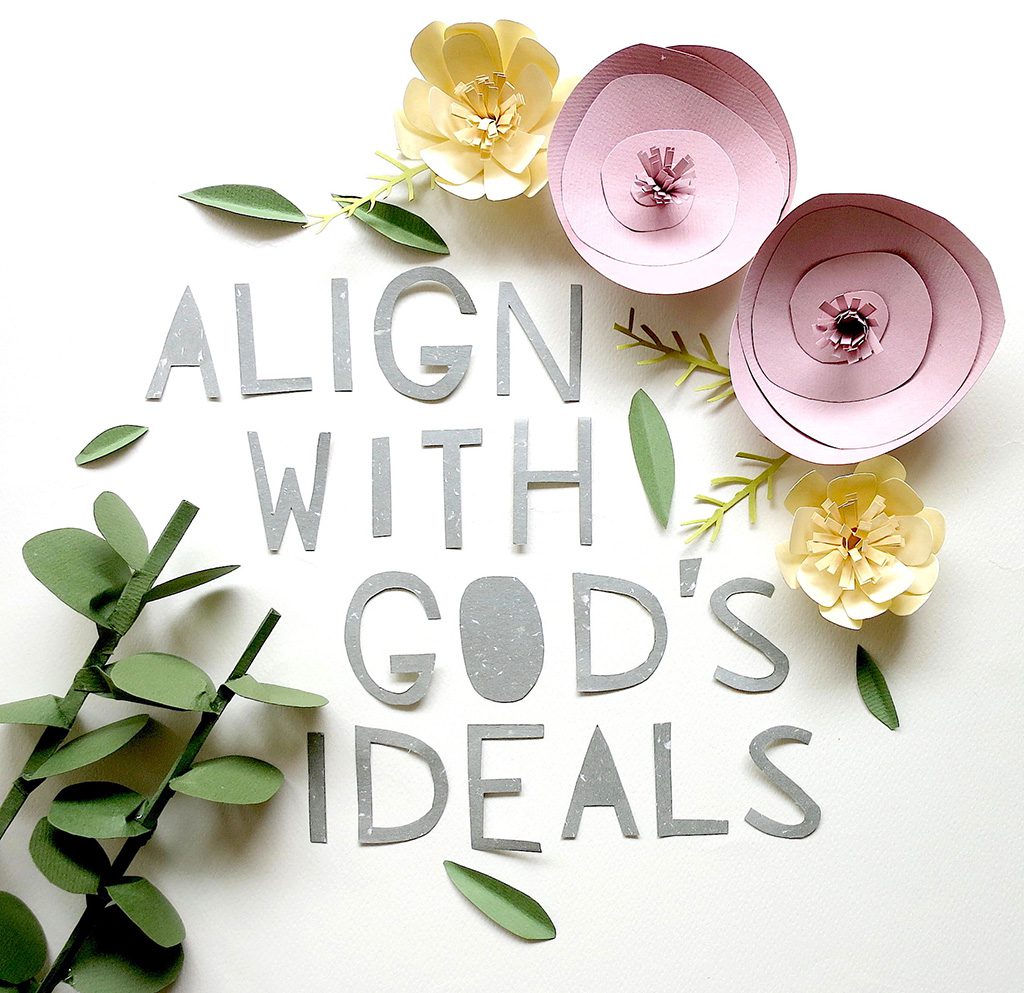 When things aren't going as you hoped, how do you react? Do you turn towards the truth of God's Word? Whether it's a project that didn't turn out, a job you weren't offered, or a stage of life you wish you had already achieved, dealing with challenges, disappointments, and failures is a part of growing. A flower must sometimes face tough conditions in order to grow stronger and strengthen its roots. We are the same. Oftentimes, God uses unwanted experiences to encourage us to turn back to Him. It is in these moments that we need to lean into a season of gratitude for all the things that God has already given to us.
---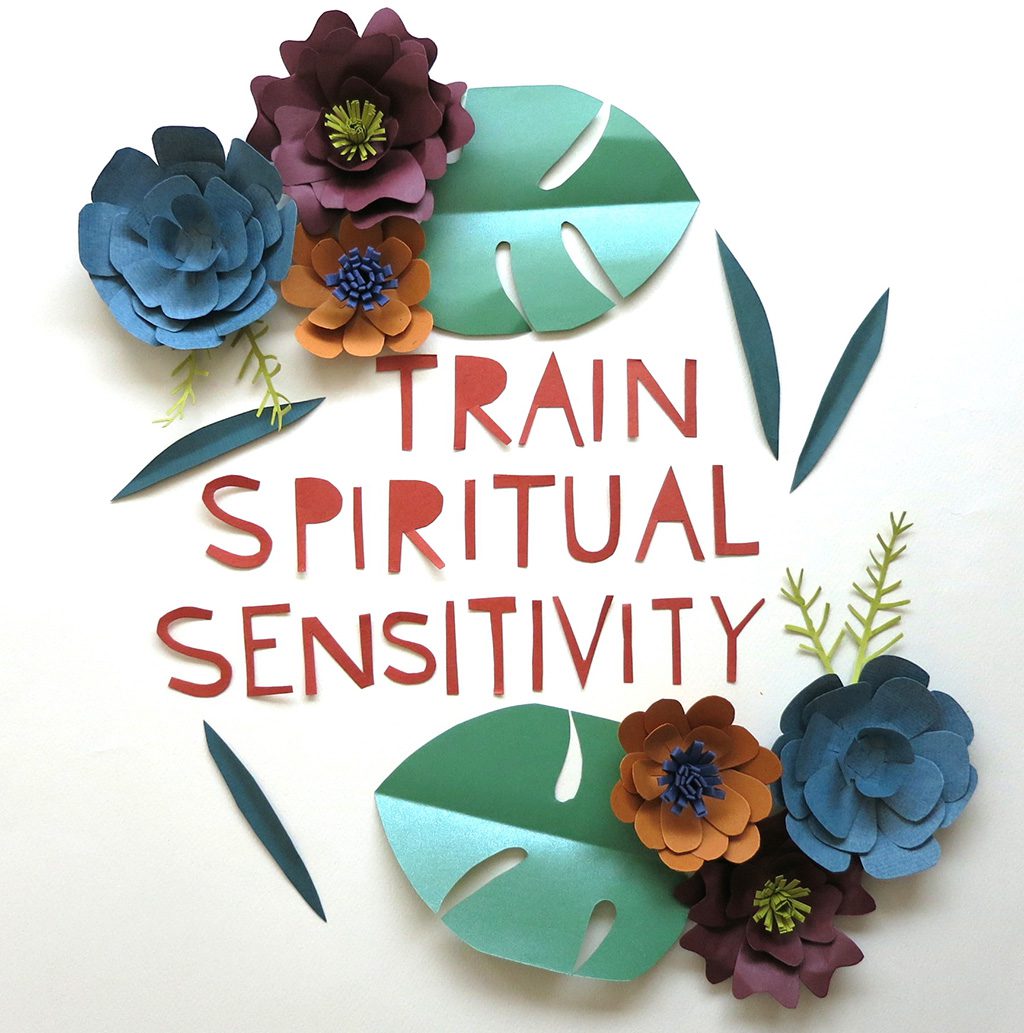 What happens when you leave a garden unattended? Weeds creep in and start to choke out the flowers. When we allow busyness, worldly distractions, or poor attitudes to take root in our lives we can restrict ourselves from God's purpose for our work. The weeds might look like an office conflict that goes unresolved or a feeling of jealousy when we compare our work to the work of others. To stop worldly weeds from ruining our perspective on our purpose we need to stay diligent in tending to our spiritual health — setting aside time to pray, read scripture, and reflect on God's truth.
---
Before a flower can blossom and bloom it must take root and grow. It is a process that takes time. It is a season of growth that can sometimes feels stagnant and mundane, as if someone keeps hitting a repeat button each morning. We may not see what is happening under the surface of a situation but it is often during these seasons of "sameness" that we are prepared for our greatest seasons of growth. Instead of anxiously pursuing next steps, take time each day to pray for signs of growth — to see the work God is doing in the routine moments of work.
---
Our stories — our testimonies — are often our greatest opportunity for sharing the love and grace of God with others. Just as no two flowers are the same, no other person has experienced life as you have. You have a unique and beautiful story to tell. How might you live your story in a way that draws others to want to know our heavenly Father?
---
Artist Feature | The Blessed Run
The Blessed RUN is a Youth Ministry with a vision to gather those who believe and walk in the Lord's covenant. We endeavor to encourage young people to live in God's saving grace by  creating a radical, practical and relevant Gospel culture/lifestyle. Check out their Instagram.
https://ymi.today/wp-content/uploads/2017/04/Blooming-with-Godly-Purpose.jpg
1069
1024
Contributor
https://ymi.today/wp-content/uploads/2017/05/ymi-logo-black-3.png
Contributor
2017-05-17 09:00:16
2018-10-30 13:13:03
Blooming with Godly Purpose in our Work Fields