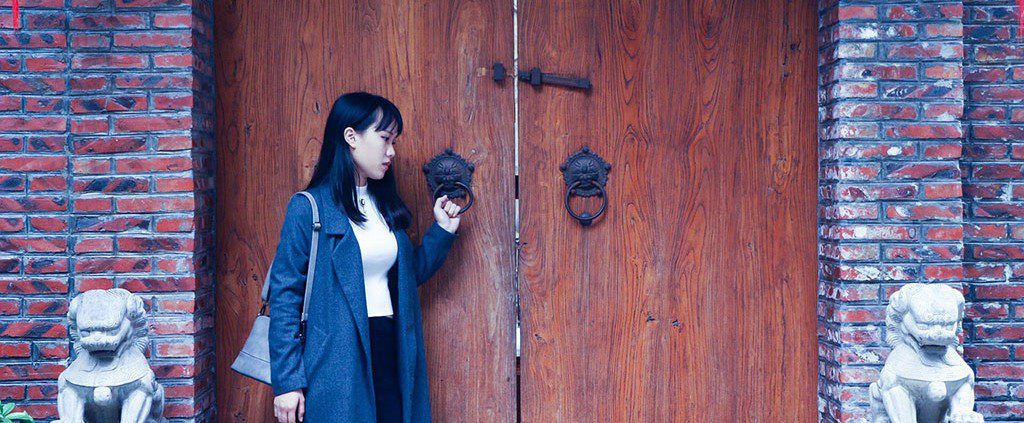 The words "death knock" is enough to make my knees go weak and my hands go clammy.
A "death knock" involves a journalist showing up on the doorstep of a family who has just lost a loved one for a story. When I was a reporter, I used to pray that I would never have to do a "death knock" story, because I couldn't handle the idea of having to interview a family while they were grieving. I felt like it was intruding.
Unfortunately, it was part of the job, and I had to do my fair share of death knocks. I covered stories including those of a young girl killed in a car accident, a family who lost a mother because of a drunk driver, and a young family who lost a child to cancer.
Each story was heart-wrenching, and after finishing it, I went home to lie in bed for hours, wide awake, wondering if these families knew I genuinely felt for them, and that I wasn't making use of their grief just so I could have my name on the front page.
Of the few "death knock" stories I covered, the one that stood out was the story of the family who lost a mum in a drink-driving accident.
Family Who Lost Mom
I was working one evening shift when I was told about an accident that had happened nearby. A pedestrian had suffered head injuries after an SUV hit her, and had been flown to hospital. The next day, it was revealed that the woman was a well-known artist. Her husband worked for an arts organisation, and they had two daughters. Soon, news came that she had passed away.
My heart sank when I was asked to get hold of the family for a story. I left a few voice messages on the family phone and tried getting in touch with one of their friends, but couldn't reach them. So I set out in the dark, with rain lashing in all directions, hoping to find the family at home. I could feel the bile rising up from the back of my throat as I did so. But the family wasn't home.
I went back to office, and as I was about to pack up to go home, my phone rang. It was the husband returning my call. While he sounded calm and collected, my mouth felt as dry as cotton. I stumbled through an awkward "How are you?", and immediately felt like kicking myself the minute the words came out. I quickly said I was sorry to hear what had happened, but my condolences seemed hollow and insincere.
The man told me about his wife, and how passionate she was about her children, her artwork, and her life. "She was honest, extremely honest. There was no pretence in her," he said. Her eldest daughter described her mom as an "amazing person" and said, "I have not met anyone so giving, she gave so much. She was always there for me and always encouraged me." Her youngest daughter sobbed at the end of the phone, saying she missed her mom, who used to play with her every day and missed her cuddles.
My heart broke as I wondered how anyone could cope with such a tragedy. What really surprised me was that her husband decided to spare the offender his jail sentence. (It was later revealed that his wife was unlocking the door of her parked car when she was hit. The driver was so drunk that he didn't even know he had hit her, and had driven on until a witness banged on his window and pulled his keys from the ignition.)
The husband told the judge he didn't want the offender to waste both his time and taxpayers' money in jail, and said that it would be better to "put his time to more effect by educating others on the dangers of drinking and driving, including being part of an educational documentary—thereby potentially serving future lives."
I felt nothing but deep respect for the man. Not many of us would have been able to respond the same way.
Response To Suffering
From this encounter, along with others I've had with families of victims, I have learned that it's not what we say but what we do that shows people that we are mourning with them.
For me, it meant knowing when to back off when a family declined to be interviewed, as a way of showing that I respected their wishes. Sometimes, it also meant going out of my way to accommodate their requests. In the case of the woman knocked down by the drunk driver, it meant reading the story back to her family before it went to print—which is something we would not do in normal circumstances. A few months later, I received an email from their friend saying they had appreciated the respect and care I had shown while doing the interview.
As a Christian, it's easy to say something like, "God has a reason for this suffering", or "God grieves with you". But from the biblical story of Job, I learned about how to grieve alongside someone else.
When Job's three friends first heard of the tragedy that had befallen him, they comforted and consoled him by simply being there and not saying a word. They started "wailing loudly, they tore their robes and threw dust into the air over their heads to show their grief. Then they sat on the ground with him for seven days and nights. No one said a word to Job, for they saw his suffering was too great for words" (Job 2:11-13).
The Bible says we are to rejoice with those who rejoice, and to mourn with those who mourn (Romans 12:15). That would include lending them a shoulder to cry on, or taking the time to ask how they're getting on, and reminding them they're not alone in their grief.
Sometimes, we may feel like we've to try and mend a person's grieving heart—forgetting that we have a Father who is close to the broken-hearted (Psalm 34:18) and who weeps with us just as He wept with Martha and Mary when he heard Lazarus was dead (John 11:35). The Scripture also says that He's with us "through deep waters, through the rivers of difficulty, or when we walk through the fire of oppression" (Isaiah 43:2). Death can sometimes seem so final, but take heart in knowing that when Christ died on the cross for us, He'd also won over death!
https://ymi.today/wp-content/uploads/2016/07/Dealing-with-the-Death-Knock.jpg
613
1024
Michele Ong
https://ymi.today/wp-content/uploads/2017/05/ymi-logo-black-3.png
Michele Ong
2016-07-22 10:00:25
2016-07-22 10:40:16
Dealing with the "Death Knock'"