Title: Psalm 73
Materials: Hand Lettering
Description: It is incredibly easy in our day and age  to get caught up in envy over others. Through the bombardment of "perfect" lifestyles over social media, it seems like our own day to day lives aren't just enough. There's always something to covet for whether it be that "to-die-for" eyeshadow palette all the bloggers are raving about or an effortless holiday in a private jet. However through Psalm 73 we are once again reminded that these material things will ultimately fade with death and our eternity rests with God, not with money or possessions or fame. For "whom have I in heaven but you?"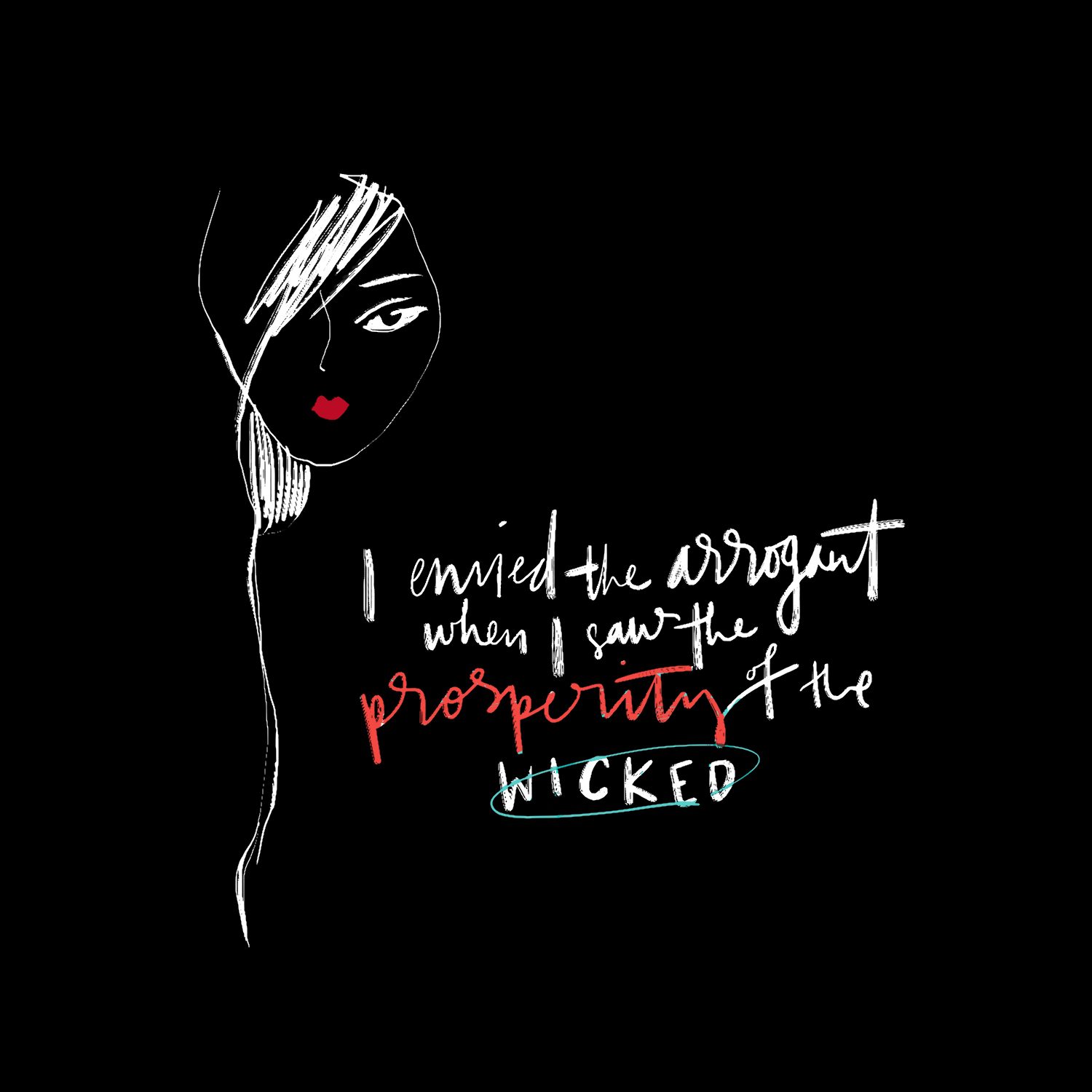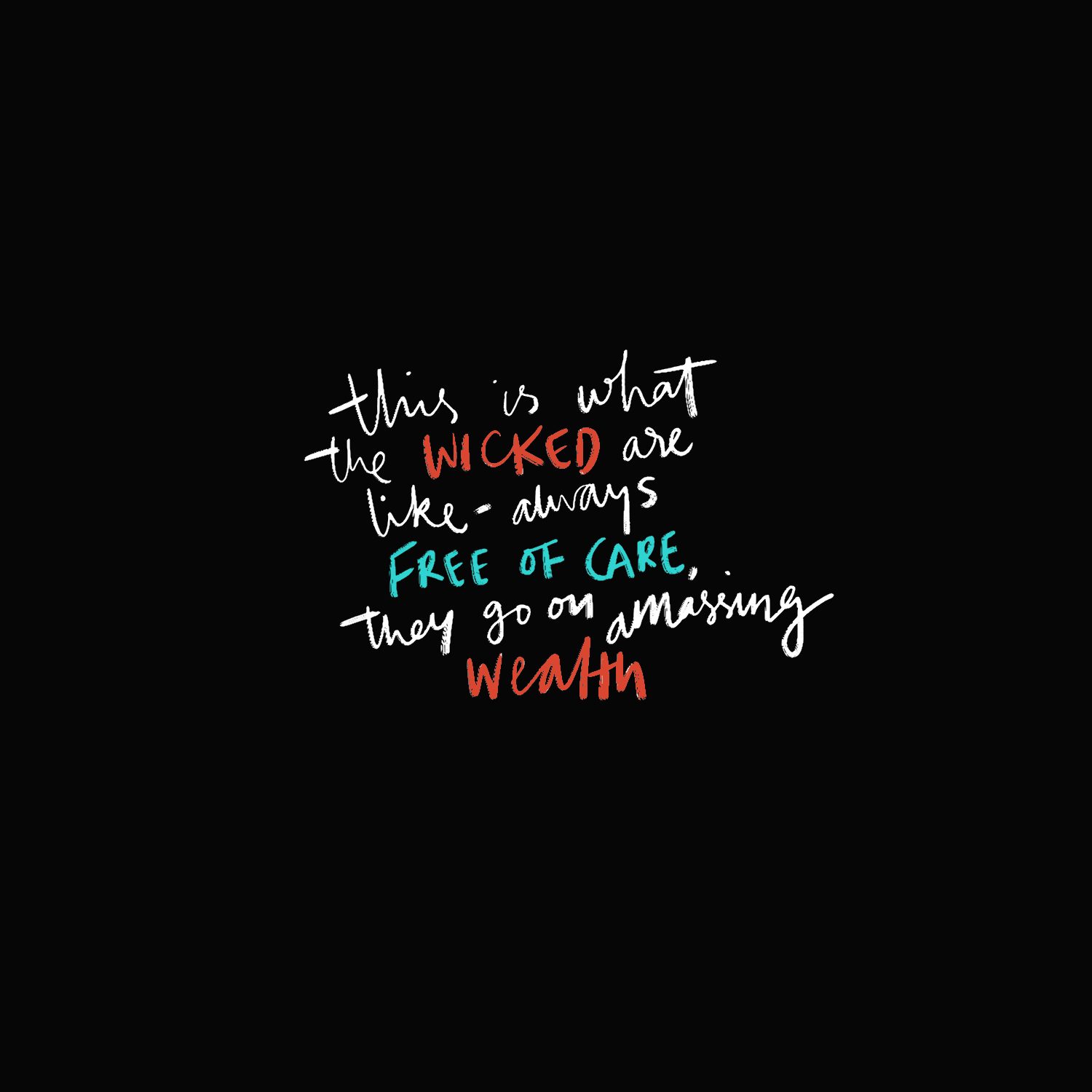 It's so easy for the green eyed monster to strike- especially when we see others clearly not living in Christ, amassing great wealth, attaining enviable social status or having great physical beauty. Being a Christian seemingly comes with so many rules and regulations- a strait-jacket against a life lead by those with lifestyles that are deemed "fun" by the world. They aren't bound by constant struggle against sin, they freely give into it and on the surface they live happy lives.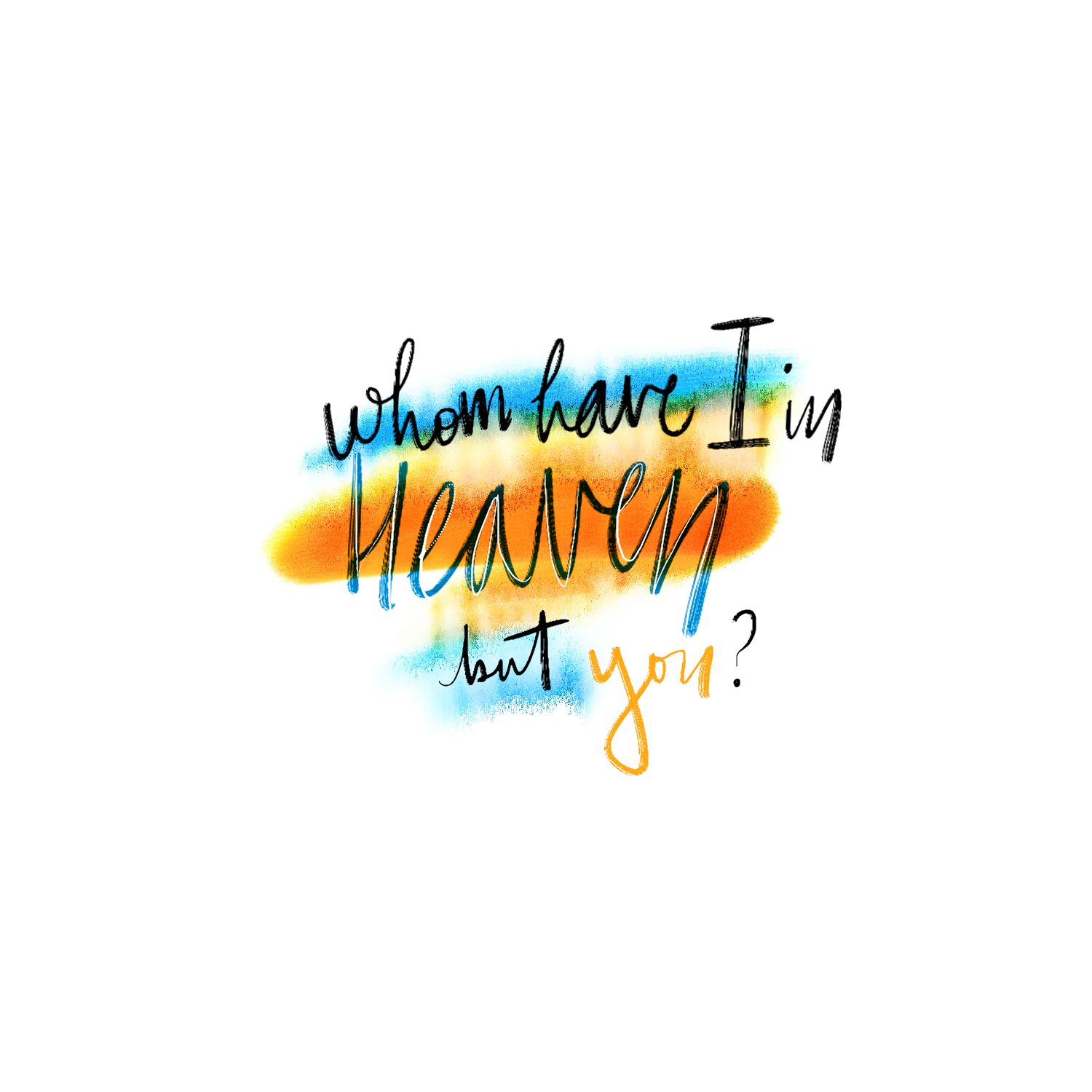 But through the latter half of Psalm 73, we are brought back into the reality that our lives here on Earth are but fleeting and our ultimate eternity rests with God in Heaven. All those who are not with God, those who live in apparent prosperity and lead a carefree life will undoubtedly be brought to Him on Judgement day. Their earthly treasures, their wealth and healthy bodies will be nothing but a dream when our God arises.
When we put all this into perspective, our several decades on Earth compared to eternity seems nothing. Everything we desire in the World will not exist in Heaven- for whom have we in Heaven but God? So why don't we bring Heaven down to Earth right now, and seek to be near Him, instead of perishable earthly riches.
"As for me, it is GOOD to be near GOD"
Artist Feature | Daisy Zheng
Hello! My name is Daisy and I'm currently 22 years old. I live in Sydney, Australia and my parents are both from China. I recently graduated from a Design degree in Photography from the University of Technology, Sydney and I work as a photographer for the Sydney Opera House!
I've always believed that there was a God- but wasn't too sure exactly what he was about. Kind of thought he was a lovely gentle grandfather type figure who watches over us and gives us what we want if we're good enough- a little like Santa Claus you could say. Like most teenagers, I went through an existential crisis and a terrible rebellious few years during high school but through all the bad, my family emerged better than ever before with my father converting to Christianity and my whole family quickly following suit. From that moment on, there is no doubt in my heart that God has a plan and purpose for everything- please stick it through to find out what it is. 🙂
https://ymi.today/wp-content/uploads/2016/11/1-psalm73.jpg
1500
1500
Contributor
https://ymi.today/wp-content/uploads/2017/05/ymi-logo-black-3.png
Contributor
2016-11-30 09:00:23
2018-10-30 13:17:37
Psalm 73