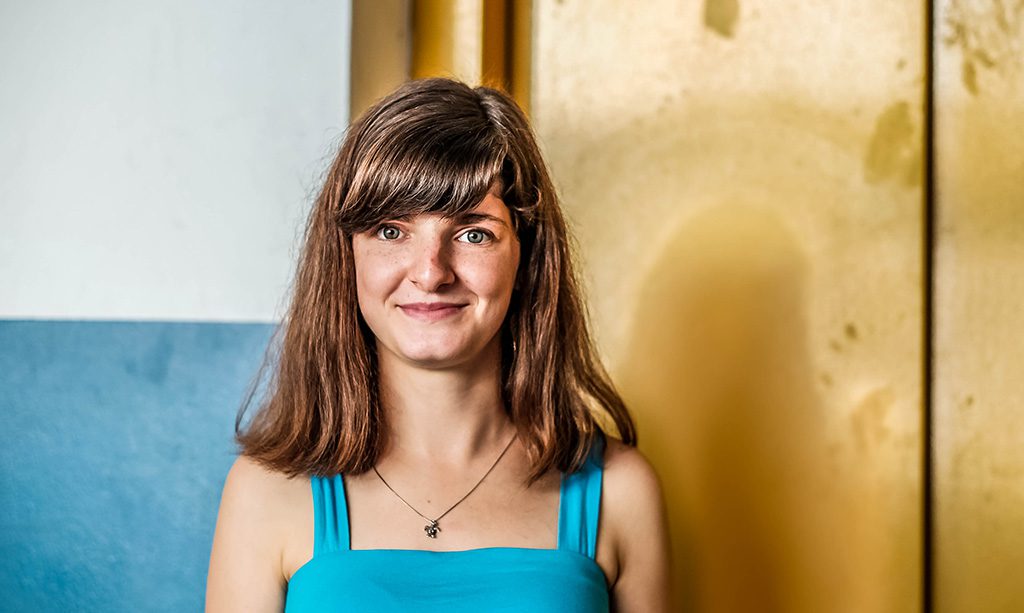 Karen Jeshurun Lietz has brown hair and blue-gray eyes, and speaks with a perfect Canadian accent. So to hear the 18-year-old speak in fluent Mandarin and describe herself as "pretty much half Asian on the inside" can come as a surprise to people meeting her for the first time.
And it doesn't stop there. Unlike most of her peers who have started their university studies, the unassuming teenager has put her own education on hold to teach English to children thousands of miles away from her place of birth.
But ask her why she took this unconventional path, and she has a simple answer: Yunnan, China, is where she has spent a large part of her life. The second eldest of eight children of a couple working among the Chinese people, she was born in Canada but grew up in different parts of China, returning to her home country only when she was 15. In between, she also spent a year in the Philippines.
Her years in China not only nurtured a love for the country and its people, but also a heart for the needs of the children there. Growing up among the local community in one of the provinces, Karen saw her childhood friends being sent off to boarding school when they were just six years old. For the next six years or so, they would stay far away, and be allowed to go home for just two months each year.
So, when she completed high school and a year in Bible school in Canada, she decided to do something different from her friends who moved on to university. At 18, with the encouragement of family members and friends, she decided to return to China to be a volunteer teacher in a boarding school. "Dad planted the idea, God made it stick," she says of how the idea came about.
Karen recognizes that her decision to put her studies on hold is not something many can understand. For many of her peers in high school, the world was contained in their neighborhood and school—something that Karen found baffling—and it was uncommon for someone to not go on to university right after high school. "I'm really glad that I know what it's like outside the suburban bubble," she says.
But then, not many of her friends would know what it's like to live overseas in exotic lands, constantly uprooting and relocating. Moving to China soon after she was born, Karen spent her first two years there, followed by a year in the Philippines, and then another three years in Guizhou, China. When her family was asked by local authorities to leave—she prefers not to delve into the reason—they then moved on to Yunnan to live among the Lisu people, an ethnic group living in the mountainous regions of Myanmar, southwest China, Thailand, and India.
Many of Karen's peers have been intrigued by the unusual childhood that she enjoyed as a third culture kid (TCK). And unlike most of her peers in Canada, she spent much of her teenage years going to the beach, hiking, and scaling trees with her eldest sister and other TCKs. "What I remember most," she recalls, "is climbing mountains to get animal fodder for the goats that my family raised."
Ironically, Karen's biggest challenge came when she moved back to Canada at the age of 15, when her family returned to help her eldest sister get started in university.
It proved to be a most difficult adjustment. "I went into clinical depression for six months because I didn't want to be there. I guess I wasn't prepared in any way for living in Canada. I missed my friends in China a lot. I felt like the people in Canada were so different from me, that I was never going to find another friend who could really understand me," she says.
She also became angry with God and started blaming Him for not giving her friends whom she could share her troubles with. That was when God spoke to her and showed her that she had made friendships an idol in her life.
Convicted by how she had wrapped her identity and her happiness around friendships instead of God, she repented. "I came to the point where I told God, 'You are all I need. Friendships are great, but I don't need them. I can be satisfied with you.' I still didn't have many friends in Canada at that point."
Almost immediately after Karen repented, God gave her good and caring friends, some of whom were Christians.
Today, her entire family, except her eldest sister, is back in China. For Karen, going back to Yunnan has been a homecoming of sorts, and she hopes that as the only Christian teacher in the boarding school, she can make a godly impact on the children. "I hope that God can use me to give these kids an idea of who He is and bring them close to Him. That would be amazing," she says.
Although Karen is not sure how long this stint will last, one thing is for sure: she will continue teaching after she gets her university degree, hopefully in education. "I think I'd like to teach children in the Philippines, specifically children or foster children—kids who aren't valued by very many people. I would love to be a teacher who they know really values them and be able to share the gospel with them."
Her aim, she says, is to fulfill a commitment she made to God when she was 11 years old, when she came to the realization that her life belongs to God. "He put me on this earth. He has a plan for me, so I have to let Him work that plan," she says. "That's the only way my life is going to have a purpose and be fulfilled."
As for the YMI question, "Why am I doing what I'm doing?", Karen doesn't hesitate. "Because I'm loved by God and I know it, and I really have a heart for kids who don't know it. I want them to know it, I want them to have the security in Christ that I have."
https://ymi.today/wp-content/uploads/2016/03/KAREN-1.jpg
613
1024
Joanna Hor
https://ymi.today/wp-content/uploads/2017/05/ymi-logo-black-3.png
Joanna Hor
2016-03-14 10:00:00
2018-06-20 14:47:14
Karen Lietz: Being a Third Culture Kid