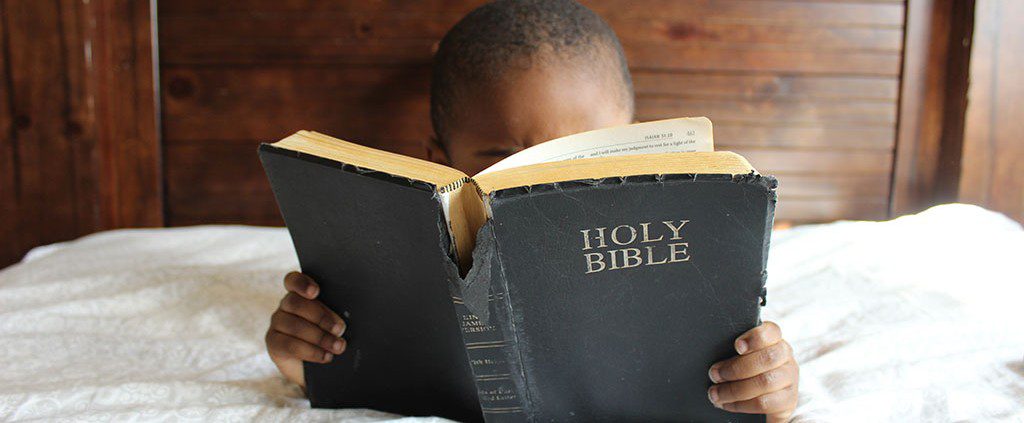 Written By Victor Goh, Singapore
When Jesus was tested in the desert, it was the Word of God that He employed to counter the evil one's various temptations. When faced with ups and downs in life, we too often recall verses to remind us of truths to hold on to. And when friends go through tough times, we also send them encouraging messages with "relevant" verses.
The Bible is sharper than any double-edged sword (Hebrews 4:12). Correctly used, it is a prized weapon that can parry and counter-attack the devil's strongest blows. But as an article by American minister Brian Orme—the founding editor of ChurchLeaders.com and Faithit.com—puts it, misusing and misquoting it is like fighting with the butt of the weapon instead of the blade. It's just not effective, and sometimes possibly silly!
One of the biggest mistakes that many make is quoting the Bible out of context. Here are five of the most commonly misquoted verses that I have encountered—and misquoted myself as well.
1. Philippians 4:13 – "I can do all this through him who gives me strength."
Christian motivational posters in locker rooms often use this as a tagline. But this short and powerful passage is no excuse for us to foolishly attempt to set Guinness World Records.
A look at the context will reveal that the writer, Paul, was locked up in prison when he wrote this. In his tumultuous voyage across Europe, Paul had also endured various hardships (v.12), which included shipwrecks, imprisonment, starvation, poverty, and physical injuries. Despite his circumstances, he experienced the joy of serving God and God's provision, which enabled him to endure all these and remain content. This passage was his personal declaration of contentment amid times of desperation, and of his faith in times of trial.
As Brian points out in an article, "4 Awesome Bible Verses Christians Love to Misquote", "This passage is not a clarion call to go out and accomplish great feats of strength, but a beautiful reminder to pursue faith and trust God in the midst of the ups and downs of a life given fully to the cause of Christ."
2. Romans 8:28 – "And we know that in all things God works for the good of those who love him, who have been called according to his purpose."
This passage is often used to comfort others by describing the pain of the moment as part of a bigger plan. Don't worry about getting fired—God has a better job waiting for you out there. Right? Apparently not.
If we examine the context, we will see that Paul is dwelling on the theme of living by the power of the Spirit. He is talking about putting to death our sinful deeds and learning to conform to Jesus' image; it is in this context that God works for our "good".
The end of the passage gives us a glimpse of what this "good" might be (v. 30). It is not health, wealth, or physical well-being, but something far more glorious: the sanctification process that completes us in glory. The recipients of this "good" are those who are "called" and those who "love God". With this reminder that glorification awaits those who are called, Paul encourages us with a final guarantee that nothing is able to separate us from the love of God in Christ our Lord (v. 39).
Let's not settle for the narrow promise of things turning out for the better. God doesn't just promise better; He promises glorious.
3. Jeremiah 29:11 – "For I know the plans I have for you," declares the Lord, "plans to prosper you and not to harm you, plans to give you hope and a future."
Such words of comfort! Or are they? On the surface, this seems like a perfectly fine verse to encourage people who are suffering. I have—too often—used this verse to encourage people going through difficult times as well.
An initial reading of this verse may give the impression of a promise of a bright future, rosy paths, and straight roads in this journey of life. Some might even go one step further to say that it promises prosperity.
The thing is, this verse was in fact addressed to a specific group of people in a specific setting. The folks receiving the promise were Israelites who were in exile—a result of their disobedience—and who had earlier received false prophecies of freedom (v. 4). Further examination of the context (v. 10) will reveal the thorns beneath this rosy picture of deliverance: the Israelites will be delivered, but only after 70 years in exile!
Jeremiah 29:11 may not be a suitable verse to assure you of a solid rice bowl, career development, or even emancipation from suffering. But it is a great reminder of God's faithfulness and love.
4. Matthew 7:1 – "Do not judge, or you too will be judged."
This verse is often cited to suggest that we should not interfere, evaluate, or criticize others. Period.
But it comes after the Sermon on the Mount (Matthew 5), which had, among other things, compared how the world and false prophets live, with how disciples of Christ ought to live. Matthew 7 continues the theme, giving instructions on how disciples should judge, as compared to how the Pharisees did. In this sermon, Jesus teaches His disciples to distinguish between the hypocritical, self-righteous judgment of the Pharisees, and the humble judgment that comes from God.
Rather than a commandment not to judge, this is actually a guideline on how to judge. We are to use the same measure in the judgment of others as we use in our own lives. Matthew 7:1–6 lays out more guidelines on how we are judge others.
5. Matthew 18:19-20 – "Again, truly I tell you that if two of you on earth agree about anything they ask for, it will be done for them by my Father in heaven. For where two or three gather in my name, there am I with them."
These verses are often used in dimly-lit venues of worship, to assure the congregation of Jesus' presence amid them.
But when Jesus was assuring His disciples about His "presence", He was speaking on the issue of church discipline. In this context, "anything" referred to corporate decisions made by His disciples on an errant brother. God's promise was that He would stand behind the decision as long as it was made in accordance to His will. A little too harsh to start a group prayer or worship session with, don't you think?
Of course, we know that God is Emmanuel, and definitely with us. We can be assured that even if we are worshipping or praying alone in our own rooms, Jesus is there with us. After all, where can we flee from his Spirit?
It is said that there are three principles for sound exegesis of the Bible: Context, context, and context. We should read at least four to five verses before or after the verse in question, in order to get a proper, accurate understanding of the point of the passage.
To heed the call of 2 Timothy 2:15—to be "a workman . . . who correctly handles the word of truth"—is not an easy one, but there are many resources (e.g. good books, study Bibles, Bible teachers) available.
What are some other misquoted verses that you have encountered?
https://ymi.today/wp-content/uploads/2015/09/5-Commonly-Misquoted-verses-1024x423-1.jpg
423
1024
Contributor
https://ymi.today/wp-content/uploads/2017/05/ymi-logo-black-3.png
Contributor
2015-09-24 10:00:40
2022-10-25 11:02:14
5 Commonly Misquoted Verses