1. Sleep On It
We all face problems, big and small. Sometimes we sleep on them and hope they will vanish by the time we wake up. This may work, but sometimes the giant grows overnight, and we wake up to a colossal monster even more grotesque than the one we faced the night before. How many times have you slept on a problem? Did it work?
2. Pretend it doesn't exist
Instead of facing up to a problem, we may find other things to do to distract ourselves from the issue at hand. These distractions could provide temporary relief, but they don't deal with the problem. The giant is still there; we just choose not to acknowledge its existence. Has this ever been a problem for you? Has it ever caused further problems for you down the road?
3. Take Control
This is by far the most logical thing to do when you have a problem: Do something about it. Right? After all, we just can't sit around or bury our heads in the sand—the problem won't go away by itself. But what if the giant is beyond our control? What should we do when nothing we try solves the problem?
4. Move Elsewhere
Pack up and relocate. That's what we do sometimes, especially when we want to avoid facing our problems physically. A useful measure—but alas, we don't always have that luxury of finances. Imagine if the giant moves with you. What's next? Has that ever happened to you?
5. Run Away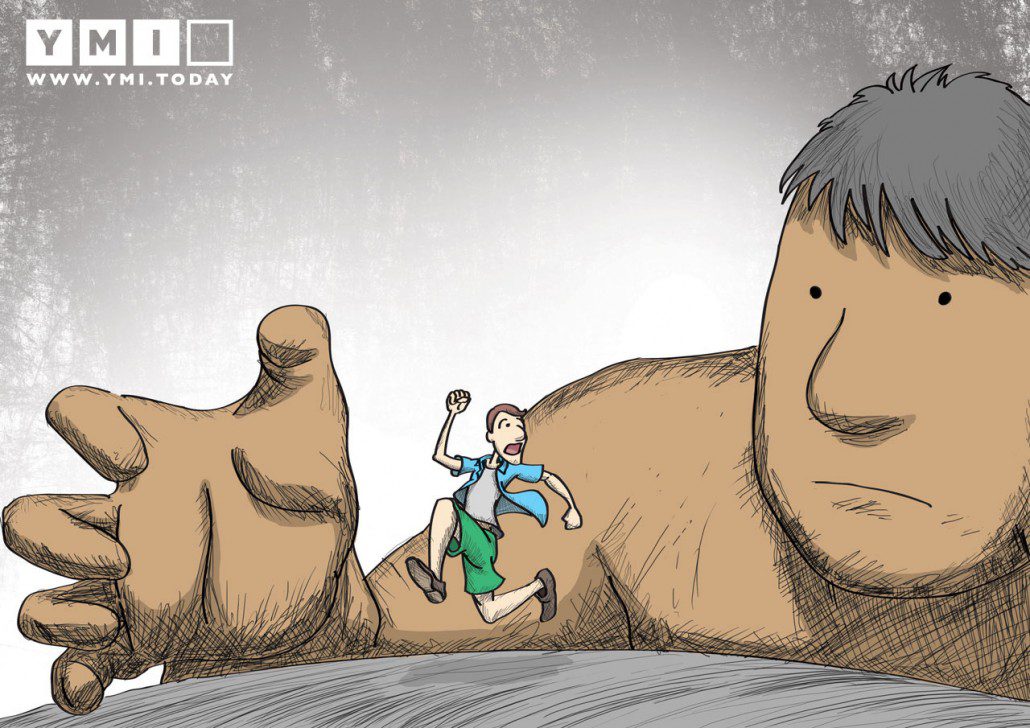 Sometimes, running away seems to be the best way to deal with a giant—both in the literal and metaphorical sense. The bigger and the more urgent the problem, the faster and farther we try to run. But it doesn't always work. Inevitably, the giant comes back to haunt us, plague our hearts and torment our minds. We find that the problem is just too big to escape. Have you ever felt that way?
EDITOR'S NOTE: No matter where we turn to or what we try to do, let's face it—most of the times, our problems will still be there at the end of the day.
We'd love to hear from you about your experiences with the giants in your life. Do share your comments below.
Do also look out for the article "5 Ways to Run From a Problem", which will be out tomorrow.
https://ymi.today/wp-content/uploads/2015/03/RunAway-YMI-450x450-1.jpg
450
450
YMI
https://ymi.today/wp-content/uploads/2017/05/ymi-logo-black-3.png
YMI
2015-03-26 10:00:46
2022-10-12 10:26:32
5 WAYS TO DEAL WITH A GIANT