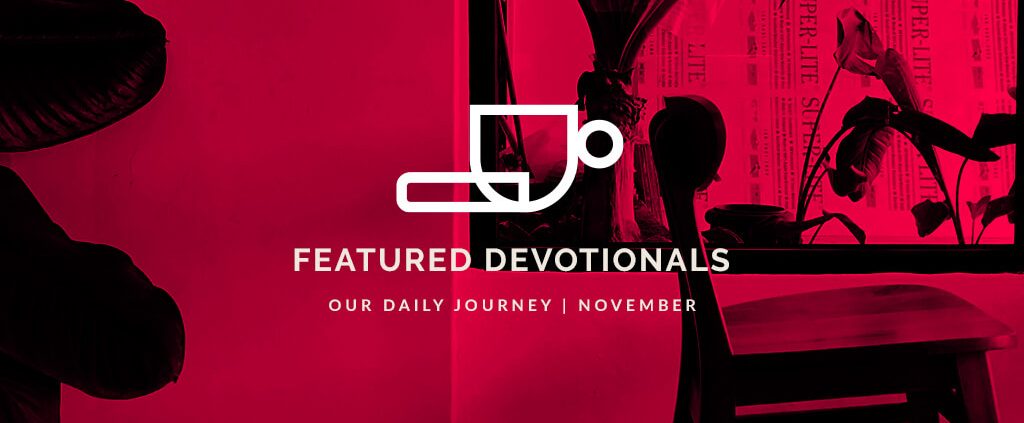 Read: Psalm 27:1-14
The one thing I ask of the Lord—the thing I seek most—is to live in the house of the Lord all the days of my life, delighting in the Lord's perfections and meditating in his Temple (Psalm 27:4).
When was the last time you lingered in silence simply to delight in the beauty of God? One Christian artist thinks that "beholding" His beauty is essential in a Christian's life. Writer Joseph Sunde, in a blog post titled "Beauty on a Bike Ride," quoted artist Mako Fujimura as saying: "Perhaps the greatest thing we can do as a Christian community is to behold. Behold our God. Behold His creation."
What a simple but profound statement. Yet Fujimura is only rehearsing what the Holy Spirit inspired David to write in Psalm 27 many years ago.
David declared that God's light and salvation can dispel our fears: "Why should I be afraid?" (Psalm 27:1). He prayed for constant fellowship with Him (Psalm 27:4). The main goal of the psalmist's life was to seek God and delight in Him morning by morning, enjoying a close and intimate relationship. He wanted to remain in the temple, the place of the Lord's presence, to enjoy, delight in, and meditate on the beauty of His perfections as he sought His will. Spending time with God was the one priority David wouldn't negotiate. It helped him experience His presence and protection (Psalm 27:5).
David's joy in seeking and delighting in God in the temple foreshadowed our joy of knowing Him through Jesus (John 15:11, 17:3). Our Savior, through His sacrifice on the cross, opened the way into heaven where believers who have gone to be with Him behold His beauty (Hebrews 10:19-20). He's opened the way for us to seek and delight in God, so let's enter into the presence of our resurrected Lord with sincere hearts fully trusting Him (Hebrews 10:22).
And when we enter into His presence, we find a place of beauty and a place of joy—a place to linger in delight!
Reflect
How are you beholding and seeking God? What prevents you from slowing down to truly gaze upon His beauty?
Taken from "Our Daily Journey"
https://ymi.today/wp-content/uploads/2022/10/Nov-featured-devotionals-02.jpg
613
1024
YMI
https://ymi.today/wp-content/uploads/2017/05/ymi-logo-black-3.png
YMI
2022-11-16 00:00:00
2022-10-27 12:12:55
Behold Him