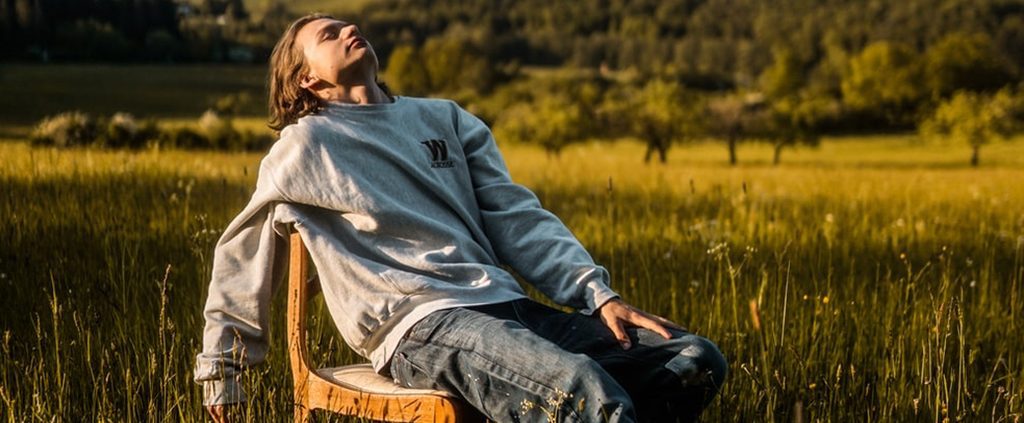 The summer of 2016, my family wrangled our carry-ons from Uganda onto a plane bound for six months stateside.
While packing for the trip, I felt conflicted over this long break. There was, of course, the sizeable slab of me that couldn't wait to throw my arms around my parents and watch my kids grab the hands of their cousins again. I was geared up to sit around a table with people I've loved for a lifetime, picturing myself carry a dish of corn on the cob while laughing at my sister's jokes in crazy-easy normalcy. To enjoy the comforts of home—devour an unhealthy amount of blueberries and cherries; close my eyes over the quiet purr of a road devoid of potholes; throw a few dishes in the dishwasher just because I can.
But I was going home a little heart-sore, too. I had said goodbye to no less than three close friends/family units who would no longer be serving in Uganda when I return. My trip to the slums was still sticking to my ribs. After some unnerving elections, a robbery, and heart-rending stories of refugees, my shoulders were slumping a bit as I zipped up our bags.
And while we're away from our current home in Uganda, the organisations we serve with would carry on with the work whether we were around to contribute or not. God will continue working in astonishing measures no matter where our little family hangs our hats. As my wise friend said, "No matter who we are, when we take our hand out of the sand, the hole fills in."
Yet, like any good American, I tend to find my identity deeply in usefulness and purpose and work.
So, I likened this time away to a Sabbath, because it's a general release of much of my work for a time.  After months of ministry, I needed more than just a day of rest. Like my friend who runs marathons, I needed to take a rest proportional to the energy expanded. I needed to take God up on His green pastures and still waters (and not to mow the grass and swim laps).
What Sabbaths are about
The older I grow, the more my gratitude heightens for the rhythms of God. I see His plans for dormancy and silence, as well as for growth and preparation. Every week, I need time to settle into the God who associates Himself with the rest and restoration of my soul (Psalm 23:3).
Once, a young friend sat exhausted across from me, her eyes a little more distant as we enjoyed lunch. It wasn't long before I figured out that she wasn't taking a day off in her week. I just can't, she reasoned.
Funny enough, I convinced her that I think that's what Sabbaths are all about: Admitting we can't. Perhaps, especially as a mum of young kids, when the house would plummet into utter squalor if I stepped away from cleaning up after eight pattering little feet, I found the Sabbath to be a rich act of faith and humility.
A friend recently reminded me of God's reasoning for the Sabbath as described in Deuteronomy 5:15:
You shall remember that you were a slave in the land of Egypt, and the Lord your God brought you out from there with a mighty hand and an outstretched arm. Therefore the Lord your God commanded you to keep the Sabbath day.
The Sabbath is a sign of our freedom; that we are more than worker bees, but rather cherished, fought-for children. Author Mark Buchanan writes:
[The Sabbath] was designed to protect us, pay tribute to us, coddle us, in all our created frailty and God-imprinted beauty and hard-won liberty, in our status as men and women whom God made in his own image and freed by his own hand and own blood. It is a Father's gift to indulge his children.
It's the paradox of Sabbath that in doing nothing, everything else exponentially blooms in joy and even productivity. I'm able to be more present with God, and to be present with people. I'm more hopeful, focused, and happy.
What doing less looks like
So this time of stepping away was to be a faith-filled release for me. To trust that in my doing less, He does more, multiplying loaves and fishes. To welcome an intentional loosening from the purpose of productivity and falling into the downy acceptance of God's seasons.
Sometimes, as pastor Pete Scazzero suggests for church workers, "The soil needs to be replenished and to lie dormant for a season."
Does this mean a day of bingeing on Netflix and mindlessly scrolling Instagram? Maybe—sometimes. But it's important for me to filter my leisure ideas, and whether they really tend to my soul, or numb it temporarily, only for the real issues to start leaking out of me in anger, apathy, depression.
When my previously exhausted young friend returned to sit on my porch six months later, she was sparkling (the Sabbath can do that to a girl). God's rhythms, she told me, had changed her.
I know not all of us can afford to take long periods of time away, and that's okay. So, sometimes Sabbath is about embracing God's pockets of restoration and soul-rest every day. Maybe that's setting down our phones and going for a walk with Him. Or having coffee with a friend who makes you feel truly connected, followed by prayer and getting to bed early. Maybe it's saying "no" to doing more for God, and "yes" to enjoying Him.
Ever the overachiever and helper, I'm still learning to knead rhythms of rest into my core. But these rhythms enable me to love people and God more sincerely (Romans 12:9), and serve God from a cultivated closeness rather than some version of stick-on "fruit" (John 15).
This week, say the right "nos" so you can get to the right "yeses".
Editor's Note: This article was originally published on the writer's blog here. This version has been edited by YMI. 
https://ymi.today/wp-content/uploads/2022/04/IN-PRAISE-OF-SABBATH-ON-LETTING-GO.jpg
613
1024
Janel Breitenstein
https://ymi.today/wp-content/uploads/2017/05/ymi-logo-black-3.png
Janel Breitenstein
2022-04-07 12:00:22
2022-04-11 09:20:33
In Praise of Sabbath: On Letting Go