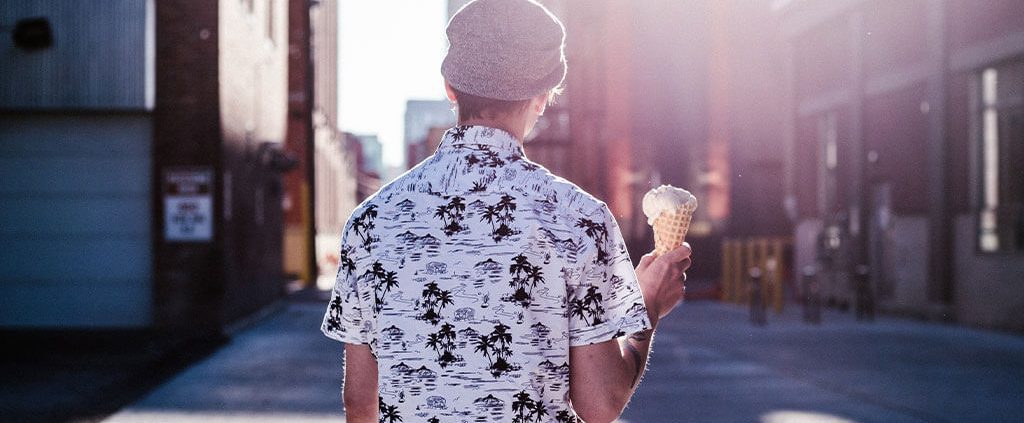 Read: Mark 1:9-15
He preached God's Good News. "The time promised by God has come at last!" he announced (Mark 1:14-15).
When I was 10 years old, Baskin-Robbins opened a new ice cream store in my neighborhood. It didn't serve the icy, generic brand of sweet treats that my mom occasionally bought at the grocery store. This was good ice cream—thick and creamy!
Better yet, Baskin-Robbins let its patrons sample their different flavors of ice cream with their iconic pink taste-testing spoons. These provided small but yummy samples of what was to come if you ordered a full scoop or two. This was uncharted territory for a 10-year-old. And I'm here to report that I took full advantage of it!
In her book Kingdom Calling, Amy Sherman tells of a pastor who held up one of those pink taste-testing spoons as he was teaching about joining Jesus in His "grand, sweeping work of restoration." Just as pink spoons offered "foretastes" of the ice cream to come, he encouraged his Christian audience to think of themselves as offering "foretastes" of God's coming kingdom to their "neighbors near and far."
King Jesus taught that the kingdom of God has already arrived in our world through Him (Mark 1:14-15). But it won't fully come until He returns to the world, sits on the throne, and renews all things (Revelation 21:5). The second coming of Jesus, however, shouldn't motivate us to live a passive life, where we sit around and wait for Him to show up someday. For we, the body of Christ, have a job to do!
Until Jesus returns, our mission is to partner with Him in giving foretastes—previews—of God's kingdom. One day that kingdom will fully come to earth as it is in heaven (Mark 1:15; Matthew 6:10). As we wait and anticipate, we too can bring great joy to God the Father (Mark 1:11).
Let's spread His good news today!
Taken from "Our Daily Journey"
https://ymi.today/wp-content/uploads/2020/10/ODJ_271020.jpg
613
1024
YMI
https://ymi.today/wp-content/uploads/2017/05/ymi-logo-black-3.png
YMI
2020-10-27 00:00:49
2020-09-25 13:22:51
Foretastes of the Kingdom