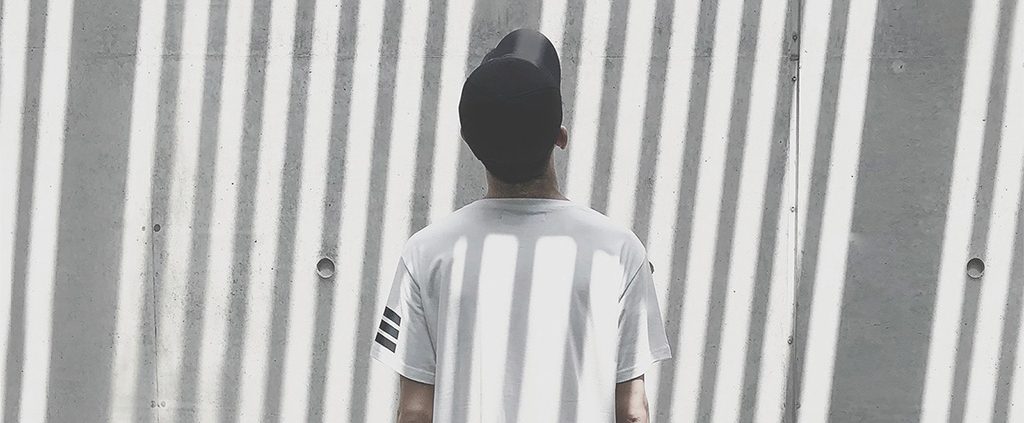 Written By Riley Sands, Singapore
"For the Lord God is a sun and shield; the Lord bestows favour and honor; no good thing does he withhold from those whose walk is blameless." – Psalm 84:11
A month after I completed my Master's program in Creative Writing in the UK last year, I did what most graduates do—apply for jobs. My heart's desire was to stay on in the UK for a few years to expand my horizons, gain work experience, and immerse myself in the country's rich cultural landscape. So I searched every job portal there and in Singapore, where I'm from. I also started submitting my writings to literary journals and publications.
In the beginning, my heart was filled with hope and enthusiasm. I prayed to God and told Him that if He wanted me back in Singapore, I would obey. However, if His will was for me to stay in the UK, that doors of opportunity would open.
I continued with my job hunt and actively expanded my network in hopes of meeting a future employer. But as time went by, my hope and enthusiasm waned. My applications were rejected one after another. Even my writing submissions were declined.
I returned to Singapore this January with no job. Then the Covid-19 outbreak hit. This meant that the job market is set to remain bleak for the rest of the year. I sought God for direction, but received none. For the first time in my life, I felt stuck.
I began to seek solace in the Bible. As I meditated on God's Word, I learned three things that helped me grow in my faith in this time of uncertainty:
1. Remember Who God Is
During my time in the UK, certain experiences seemed to affirm the idea that I should stay on after graduation. So when I received rejections from the UK companies, I began to doubt God. And when I didn't hear back from the companies based in Singapore, I wondered if He could get me out of this situation.
We often hear people proclaiming, "God is Almighty" and "God is in control." We know those words in our minds. But when crisis hits, how many of us actually believe that He is Almighty and in control?
There were times when I worried about finances. I also lost self-confidence despite attaining a degree. That's when Isaiah 41:13-14 assured me:
"For I am the Lord your God who takes hold of your right hand and says to you, Do not fear; I will help you. Do not be afraid, you worm Jacob, little Israel, do not fear, for I myself will help you," declares the Lord, your Redeemer, the Holy One of Israel.
I realized I was focusing so much on the odds stacked against me that I failed to recognize who God is. I had limited God instead of seeing that I worship a limitless God who knows what He's doing.
2. Remember His Past Deeds
Like many, I've experienced the ups and downs of a typical Christian life, and am more excited by the mountaintop experience than the valley experience. But in this particular season, God pointed me to the words He spoke to the Israelites who were heading towards the Promised Land:
Remember how the Lord your God led you all the way in the wilderness these forty years, to humble and test you in order to know what was in your hearts, whether or not you would keep his commands (Deuteronomy 8:2).
It reminded me of how God had performed miracles and wondrous works in my life. I remembered how He had provided me with jobs and placement, even when I thought it was not possible. By recounting God's work, I felt a sense of peace, knowing that He's a God who numbers even "the very hairs of my head" (Luke 12:7), and will ensure that my every need is provided for.
Of course, there were days when God seemed distant, and I felt afflicted and anxious that nothing is happening. These emotions were valid but I should never let them get the better of me.
In times like this, God brought me back to His promise that He will never leave me nor forsake me (Deuteronomy 31:6). Though I stumbled, I learned to cast my anxiety on God because He cares for me (1 Peter 5:7).
3. Remember His Promises
When my desire to work in the UK failed to materialize, I wondered if I was wrong to pursue it from the beginning. If God's plan is to give me a hope and a future, why does everything seem like it's turning out otherwise? There were so many what-ifs running through my head.
I confided my fears to my cell leader three weeks ago, tears streaming down my face. She reminded me of God's great love for me. When I doubted God's goodness, she raised an important point: God does not withhold any good thing from His children (Psalm 84:11).
In my tunnel vision, I had focused on my circumstances rather than God Himself. It was difficult to set my eyes on the One who created all things when my heart's desire seemed unfulfilled, even forgotten. But I learned to let it go and trust that God has a better plan for my life. He is "able to do immeasurably more than all we ask or imagine, according to his power that is at work within us" (Ephesians 3:19).
Being stuck in a helpless situation with no solution at hand is the most awful feeling. We dislike not being in control and not knowing what's ahead of us. But through this experience, I've learned that God is more concerned about my heart condition—how I choose to respond to Him in the midst of my circumstances—than my accolades and success. And despite the ongoing outbreak, I am safe under His wings.
Psalm 66:10-12 says, "For you, God, tested us; you refined us like silver." I believe this season is a time of refining—a time to grow my faith on a deeper level—and a reminder to keep cultivating a right relationship with God.
Even as I'm writing this, I don't know how my future is going to pan out. I'm not sure if I will get a job offer from the UK, or anywhere else. Neither am I sure if my writings will get published one day. But God reminded me of Proverbs 16:9, "In their hearts humans plan their course, but the Lord establishes their steps." With that, I feel a sense of comfort and assurance.
https://ymi.today/wp-content/uploads/2020/04/How-to-Grow-in-Faith-When-You-Feel-Stuck.jpg
613
1024
Contributor
https://ymi.today/wp-content/uploads/2017/05/ymi-logo-black-3.png
Contributor
2020-04-07 10:00:07
2020-04-06 21:17:38
How to Grow in Faith When You Feel Stuck