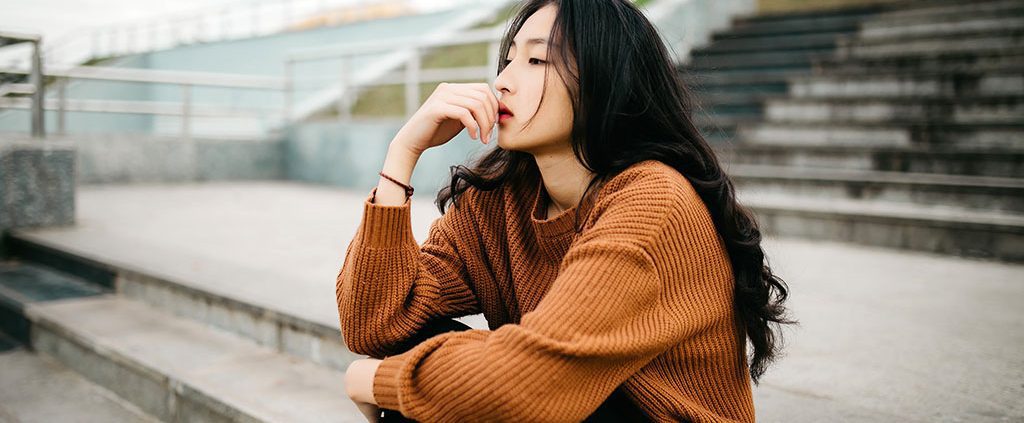 Written By Linh Nguyen, Vietnam
"How long do I have to wait?" I asked myself this question every day. I had recently stopped working my job in the US because of an unexpected delay in my immigration paperwork, and had no idea when it would be resolved.
In my waiting, I was not able to go back to my home country to see my family, since it would impose a significant risk to my paperwork that was in-progress. Every day passed in loneliness, and I felt stuck no matter how positive I tried to be.
As the waiting period grew, the devil planted seeds of doubt in my head, and my fight for faith begun. I was frustrated and started to question my Heavenly Father: "Does God love me? If He does, I would not have to wait in vain like this. Why are things always difficult for me? Am I too small for Him to see?"
Even in the midst of doubt, the unknown, and confusion, I asked God to teach me what He would want me to learn from this situation and to help me stand firm in Him. He showed mercy to me by teaching me valuable lessons through His words and other Christians during this time of waiting.
Waiting Encourages Us to Look Back and Remember
"Look back on your past journey with God to see how faithful He was"—This was one of the lessons I learned in a Bible study through Joshua. In chapter 24, Joshua reminded the Israelites how faithful and sovereign God had been since the beginning of their history.
When I took the time to read my diary from years ago, my question about God's love was answered as I recounted how I had previously experienced His goodness. It was God who protected me as I decided to leave my family, come to a new country, and adapt to a new culture and lifestyle.
I came to America with limited English proficiency and a history of being a below-average student in Vietnam. God put people in my life who took me in, encouraged me, patiently edited my writings, and explained to me how to use English vocabulary in the appropriate contexts. It's because of His providence that I successfully graduated college and got a job offer in the US.
Through all circumstances, God has been so good to me. As I read my journal, I cried because of God's faithfulness, and because of the faith of my younger self. At the end of the page, no matter what had happened, I always wrote: "I don't know my future, but I trust in God, the One who knows my future." I was encouraged to continue to put my hope and trust in God alone, the One who has been faithful since the beginning and will remain faithful until the end (Hebrews 10:23).
Waiting Teaches Us the Importance of Community
The time I spent struggling as I waited helped me realize that I need other Christians and the church in my life. Initially after I graduated, I got a good job and worked overtime to earn more money. I used my busy schedule as an excuse for not going to church.
However, when I lost my job and felt like I was nothing again, I went back to my church. It was touching to see all the church members joyfully welcome me back. They gave me an opportunity to serve in the church while I waited for my paperwork. They comforted me and strengthened me through prayers.
The pastor and some church members shared with me how they had learned to thank God for the tough times in life. They taught me to use Psalms to praise God for who He is, and encouraged me to keep looking up to God instead of only focusing on my unsolvable issues. One elder Christian reminded me:
God loved you so much that He let you be in the wilderness. From there, He will grow you and prepare you for His work. Get ready! The Christian life is not an easy life, but it will be a glorious life because God will be with you (James 1:2-4).
In heeding their wisdom, I was able to reconnect with God and experience His indescribable peace and joy: "Peace I leave with you; my peace I give you. I do not give to you as the world gives" (John 14:27).
Overall, during this time, I learned about the importance of other people's prayers, which not only helped me stand firm in my faith, but also inspired me to care and pray for others in their own battles. As the Teacher in Ecclesiastes says about the strength of a community, "Two are better than one . . . If one falls down, his friend can help him up…A cord of three strands is not quickly broken" (Ecclesiastes 4:9-12).
What if waiting is a blessing? For me, it has been. In my waiting, when I had nothing but my faith, I experienced the care, discipline, faithfulness, and unchanging love of God. He used this time to redirect me and remind me that I am not alone; I belong to Him and His big family—the church.
After months of waiting, God answered my prayers with a happy ending. My paperwork not only got approved, but it happened while the government was partially shut down due to a delay in approval for funding legislation—a time when nobody believed anything good would happen. Now, I continuously praise the Lord for everything He has done, and my new adventure with Him has begun.
https://ymi.today/wp-content/uploads/2020/02/Why-Is-Waiting-on-God-So-Hard.jpg
613
1024
Contributor
https://ymi.today/wp-content/uploads/2017/05/ymi-logo-black-3.png
Contributor
2020-02-05 11:00:40
2020-02-05 10:49:34
Why Is Waiting on God So Hard?