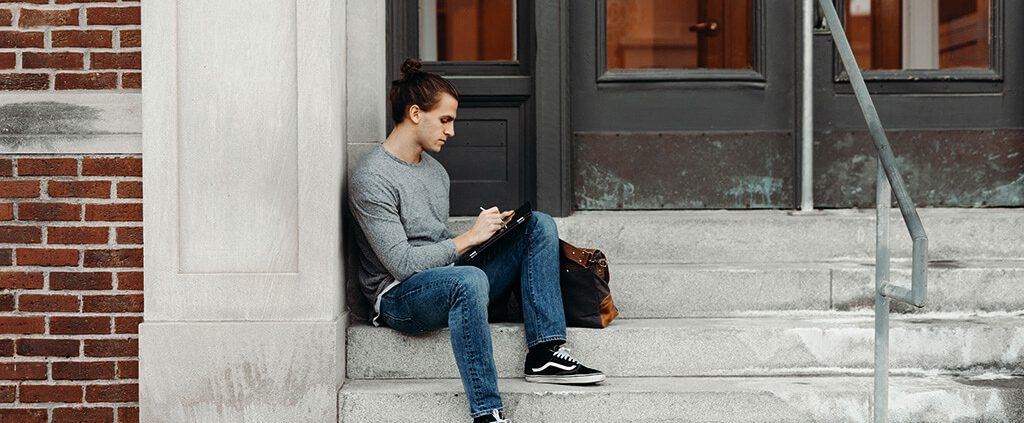 Day 24 | Philippians 4:7
At church recently, a lady shared a testimony of God working in her family's lives. She told us that her husband had lost his job the previous day. He had been at the company for 11 years, and the news was completely unexpected.
She then shared Deuteronomy 2:1-3, which was in her devotional the same morning they received the news. In this passage, the Israelites had been wandering in the wilderness but God now told them to "turn north" (v. 3). Even though this verse was specific to the Israelites' situation, it assured her family that God would direct them, just as He directed the wandering Israelites. It was time for her husband to "turn north," or start down a new path, after years of working for the same company. They shared how at peace they felt, in the midst of a time that most would consider hectic, stressful, and worrisome.
This family's testimony really stood out to me. Many of us believe that God is in control—at least to some extent. But here I saw evidence of a family acting like they believed God was in control. This unexpected news could have shaken their confidence, faith, and patience, but instead, it drew them into God's promise of direction. It was encouraging to see them not get lured into worry and doubt, but to rest in the peace of God's provision.
Paul writes about this kind of peace in his letter to the Philippians. He says that the peace of God transcends all understanding (Philippians 4:7). We can have peace in times when having peace does not make sense.
When the world talks of peace, it's circumstantial. If there is a lack of conflict, or freedom from violence, then the world says there is peace.
But God's peace sustains us through all circumstances. The Greek word for "peace" in Philippians 4:7, "eirene," can be understood as the peace of mind that arises from reconciliation with God. This makes me think about how, as a child of God, I am reconciled to my heavenly Father. Because of that, I can pray and present my requests to Him. When I do that with thanksgiving, the peace of God guards my heart and mind (Philippians 4:6-7). This nearness to God allows me to experience a true, deep sense of peace—whether in comfort or hardship.
And so, this is the truth that I hold to. As decades of tension in familial relationships surface and leave me emotionally exhausted, as my church works towards Christ-focused unity, and as my nation's political climate grows increasingly hostile. . . I consciously remind myself to keep my eyes on God and His faithfulness instead of the daunting circumstances around me.
Because I know that the only way any of us could face life's opposition and overcome it, is if we rely on the peace of God to guard our hearts and minds in Christ Jesus (v. 7). The peace of God keeps life's challenges from paralyzing us. God's peace doesn't make our problems go away, but it helps us keep our perspective focused on God, which provides hope for endurance.
God knows the difficulties that we will face, and He equips us for them. God provides for us. He protects us. He shields us. And He loves us. Even when we might be tempted to doubt that God is doing any of those things in our lives, we can read of His faithfulness to His people throughout His Word, and know that He is working behind the scenes. We can wait for Him with confidence and peace that His timing is always perfect.
—By Q Jackson, USA

Questions for reflection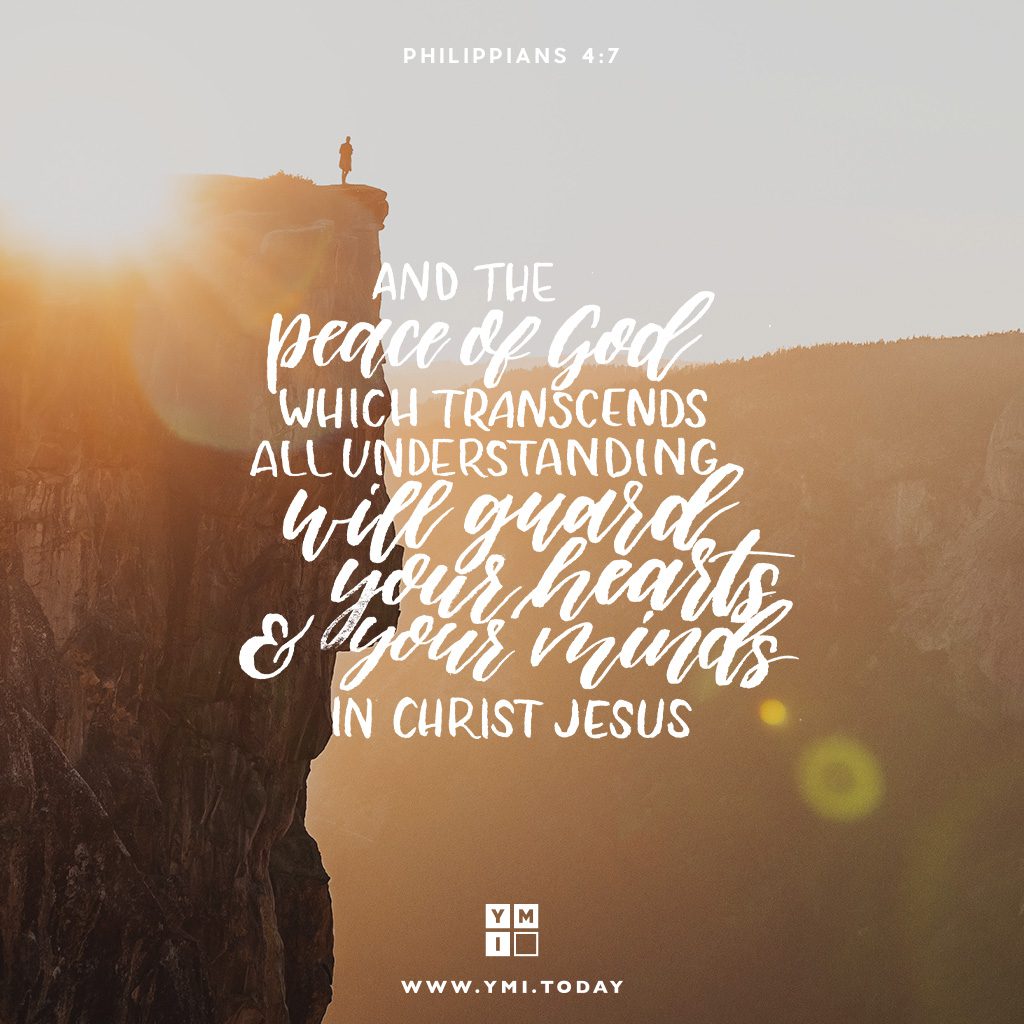 Artwork by Lydia Kathleen @letteringwithlydia
---
Return to YMI Reading Philippians Homepage
https://ymi.today/wp-content/uploads/2019/04/YMI-Reading-Philippians-Header-Day-24.jpg
613
1024
YMI
https://ymi.today/wp-content/uploads/2017/05/ymi-logo-black-3.png
YMI
2019-05-02 00:00:44
2021-10-01 11:37:56
Rest in God's Peace