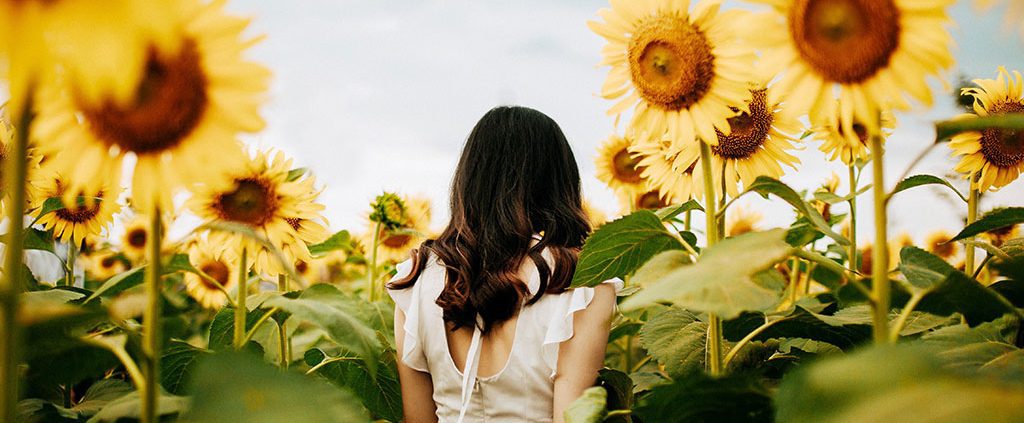 Written By Karen Kwek
A lifelong scribbler, Karen enjoys the company of friends, a great cup of tea and seeing the gospel transform hearts and lives. She worked as a book editor until she and her husband traded peace and quiet for parenthood. It seemed a good idea at the time.
"I feel bad that I'm not more serious," frowned my friend Melissa*. Seeing my eyebrow raised questioningly, she continued, "You know, more serious about God."
Now, Melissa is an active and outgoing Christian with strong friendships in her Bible study group and at church. She works in early childcare and finds babies adorable. In fact, Melissa loves cute things and fun events. "What do you mean?" I teased. "It's not like your Facebook feed is all kitten videos, Korean hairstyles and photogenic edibles—oh, wait!"
She shot me a pained look, then continued, "Yeah, those are the things that make me smile. I don't have the same enthusiasm for, like, Christian things. I try to pray and read the Bible, but I'm not the kind of person who posts Bible verses or articles about Jesus. I just feel guilty that I still find my hobbies, like searching for cute collectibles, a lot more fun. Is it wrong?"
A dangerous assumption
The simple answer to Melissa's question is: no, it's not wrong. But behind the question is an assumption that should be challenged. The idea that our interests and activities can be categorized into "Christian things" and "everything else" is false and creates a dangerous dichotomy, as if God has dominion only over our church services, ministries, Bible reading or prayer time. For if God is not also Lord of our leisure, entertainment, work, relationships, play, and even of our "me" time, then we cannot be said to belong to Him wholly.
Many of us live a double life in this sense; we set aside time for "Christian things," and then feel as if we have earned some right to indulge in "everything else." Having enjoyed ourselves with gusto, we then feel a guilty need to tip the scales once more in favor of "Christian things," if only to earn ourselves some more indulgence time, and so on. I find myself sometimes slipping into this mindset too.
But guilt is a terrible motivator, and will over time erode our relationship with God, wrongly painting Him as a killjoy, a grim taskmaster. The idea that we could ever "earn" the right to do as we please is also potentially disastrous, a road that can lead us away from God altogether and after our own selfish pursuits. Isn't there a better way to aspire to a full, balanced life?
Nothing is too small
We tend to think of the secular as divorced from the spiritual, but in reality the two are integrated—we each have only the one life, and it is to be lived for God. If we regard churchgoing and other overtly religious activities as more spiritual than, say, eating or sleeping, we restrict God's lordship over our lives. Knowing Him should transform all aspects of our lives, so that "whatever you do, whether in word or deed, do it all in the name of the Lord Jesus, giving thanks to God the Father through him" (Colossians 3:17).
I used to wrestle with that idea: how could tea-drinking, for instance, be in the name of Jesus? Reading verse 17 in context helps us out. Paul's argument stems from the fact that God has rescued us, and we get to live in a whole new way because of Jesus (Colossians 3:1-3). Our appropriate response to this, as Paul emphasizes three times, is gratitude to God (vv. 15, 16, 17). To do everything in the name of the Lord Jesus (v. 17) is to live with a constant awareness of our relationship with God.
Furthermore, to bear our Lord's name reflects His lordship over us. As a result, all our activities rightfully belong to Jesus, and we merely manage our time and resources, thankful for the opportunities, thankful to be His. I will return later to this idea of resource management, or stewardship, but the implication here is that, being grateful to God for the "little things" we enjoy reflects our relationship with our Lord.
What does it look like when our "little things" are filled with an awareness of the Giver? Well, when I write, I am awed by the intricate workings of God's world, and I ask Him constantly for the right words, at the right time, that my words might encourage my readers.
When my husband runs, he is genuinely immersed in his outdoors environment, loving the physical exertion and the mental clarity that a good run gives him, thankful to God for the weather and his health, and refreshed for his relationships and ministries. For the person who is mindful of God, even mundane, routine, necessary, or trivial tasks can be spiritual.
How then to choose?
But we should be careful about filling our calendar only with things that excite us, because these things in themselves cannot give us lasting joy. Instant gratification often keeps us going back to our little indulgences time and again—another hit, another dopamine surge, another high. But if all our life's pursuits are as random and fleeting as our Instagram Stories, perhaps we are aiming too low and missing the mark?
As writer-theologian C. S. Lewis puts it in his sermon "The Weight of Glory":
It would seem that Our Lord finds our desires not too strong, but too weak. We are half-hearted creatures, fooling about with drink and sex and ambition when infinite joy is offered us, like an ignorant child who wants to go on making mud pies in a slum because he cannot imagine what is meant by the offer of a holiday at the sea. We are far too easily pleased.
How, then, do we choose the things that bring us closer to God, if we find them "dull" compared to the things we really feel like doing?
When I was four or so, I once complained that visiting my grandfather was boring. My dad told me that I could decide not to be bored! He then urged me to ask my Kong Kong about his life. I didn't immediately understand or appreciate my father's meaning. But the more often I visited, the better I got to know my grandfather, and eventually I began to love hearing about life in "the old days." I also grew up, and the older me enjoyed his company just because I was outgrowing some of my toys and pastimes, and was ready to do more things with him, such as take long nature rambles, water the plants in his huge garden, or feed his many pets.
May I suggest that part of our Christian journey is to grow up in faith. This sometimes involves discipline to do things we don't necessarily enjoy at first. But a far better, more long-term strategy is to cultivate a God-directed taste for pleasure. Many pursuits worth undertaking—for the joy of relating to and being close to God—may not initially "spark joy" in us because we generally cave in to instant rewards, and we so often fail to train ourselves to anticipate heaven instead. But as Colossians 3:1-2 puts it, being raised with Christ has changed our priorities, so that we should seek and set our eyes on the "things that are above" (ESV).
We can decide not to be bored; we can ask God to help us love and enjoy being with Him. If oneness with Him becomes our joy, as it is our Lord Jesus', then our hobbies and entertainments will never entirely replace talking to and listening to God through His Word—which corrects false assumptions, drifting mindsets, and variable standards. The better we know God, the greater our enjoyment of the things that bring us closer to Him, which in turn helps us know Him even better, which gives us even more joy in serving Him, and so on!  
A matter of stewardship
We can't live by instant gratification; we need a long view to end well. In Hebrews 12:1-3, the Christian life is described not as a sprint, but as a long-distance race requiring perseverance. We are asked to look to Jesus, who has gone ahead of us and who will see us through to the finish line.
We observe that Jesus' joy in His relationship with God—the prospect of Their togetherness at last—fueled His earthly life and suffering. Because His heart always rejoiced in a oneness with God, His life's energy was marshaled toward that purpose. Moreover, He has achieved it for us too; His death and victory on the cross have reconciled believers to God!
I love how pastor and writer-theologian Eugene Peterson paraphrases verse 2 in The Message:
Study how [Jesus ran]. Because he never lost sight of where he was headed—that exhilarating finish in and with God—he could put up with anything along the way: Cross, shame, whatever. And now he's there, in the place of honor, right alongside God.
When I wonder how much time to devote to my various hobbies, then, maybe the question I should be asking instead is this: does joy in my future union with God—"that exhilarating finish in and with God"—light and direct my present journey?
It's a matter of stewardship, that is, managing our time and resources for an infinite joy that will be ours some day. That's not to say we won't or can't enjoy the present and its many pleasures, but hopefully our lives don't consist only of random, short-lived entertainments and avoidance of hardship! The idea of stewardship helps us recognize that we are always accountable to God for our choices because our lives have a long-term, God-directed purpose.
Melissa, don't feel bad about enjoying your life. Instead, won't you join me in taking inventory of the things that make us happy, thanking God and asking Him to help us use them for Him?
*Name has been changed for privacy.
https://ymi.today/wp-content/uploads/2019/02/When-My-Joys-Dont-Line-Up-With-Gods.jpg
613
1024
Contributor
https://ymi.today/wp-content/uploads/2017/05/ymi-logo-black-3.png
Contributor
2019-02-27 11:00:24
2019-02-27 09:18:28
When My Joys Don't Line Up With God's